Ire Aderinokun is a front-end developer and user interface designer from Lagos and Nigeria's first female Google Developer Expert. She is the COO and VP Engineering of Buy Coins Africa, a service that enables users to trade cryptocurrency.
A self-taught developer, she built her first website at age 14 as part of her Neopets (an online game) obsession. Around that time, she knew she liked making websites, but it was not a viable career then, so she was talked out of it by her parents. She went on to get a Bachelors's degree in Experimental Psychology, from the University of Bristol. Her interests in computer science made her take a design course at Codeacademy (an online platform for intending developers) and she continued to learn how to code as she pursued her Masters in Law.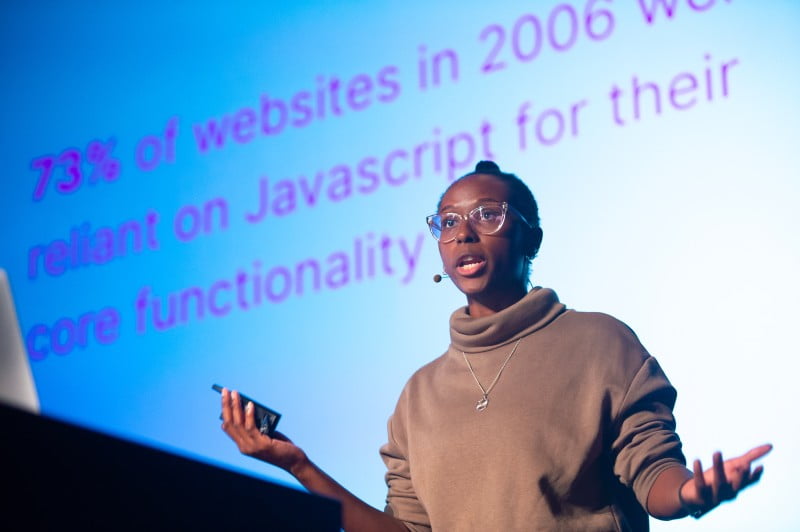 She has written over a hundred technical articles on her blog, bitsofcode where she breaks down coding tips to other developers. Ire speaks at conferences worldwide and organizes Frontstack, a conference for front-end engineering in Nigeria. In 2017, she started a scholarship program to sponsor Nigerian women to take a Udacity Nanodegree in any technology-related field of their choice.