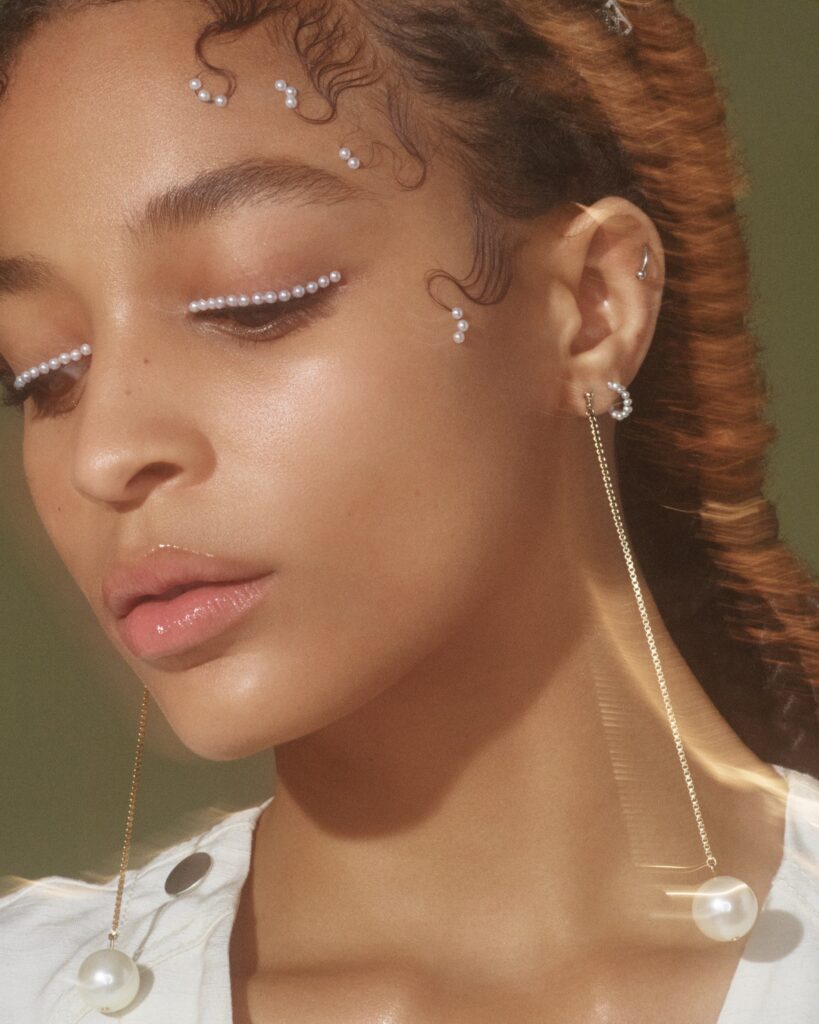 In ancient Rome, pearl jewelry was seen as an ultimate status symbol. It was so revered that in the 1st century BC, Julius Caesar passed a law limiting the wearing of pearls only to the ruling classes. For so long the pearl jewelry has been clouded in myth… and legend has it that Cleopatra crushed a pearl into a glass of wine to prove to Marc Anthony that she could give the most expensive dinner in history.
Makeup as we know it is considered the jewelry of the face, so imagine adding extra jewelry especially one that oozes such regality and femininity like pearls. Just as the formation of natural pearls is a task so also is the beauty trend of gluing pearl drops to the corner of your eyes or maybe sticking them to your nail tips for an art , music or a fashion show; or you probably just want to stand out. But whatever occasion you use it, just know you are as current as the emperors of centuries old.
Here, we would be showing you how to rock a skin in pearls because you deserve that glow.
MAKE IT A FRECKLE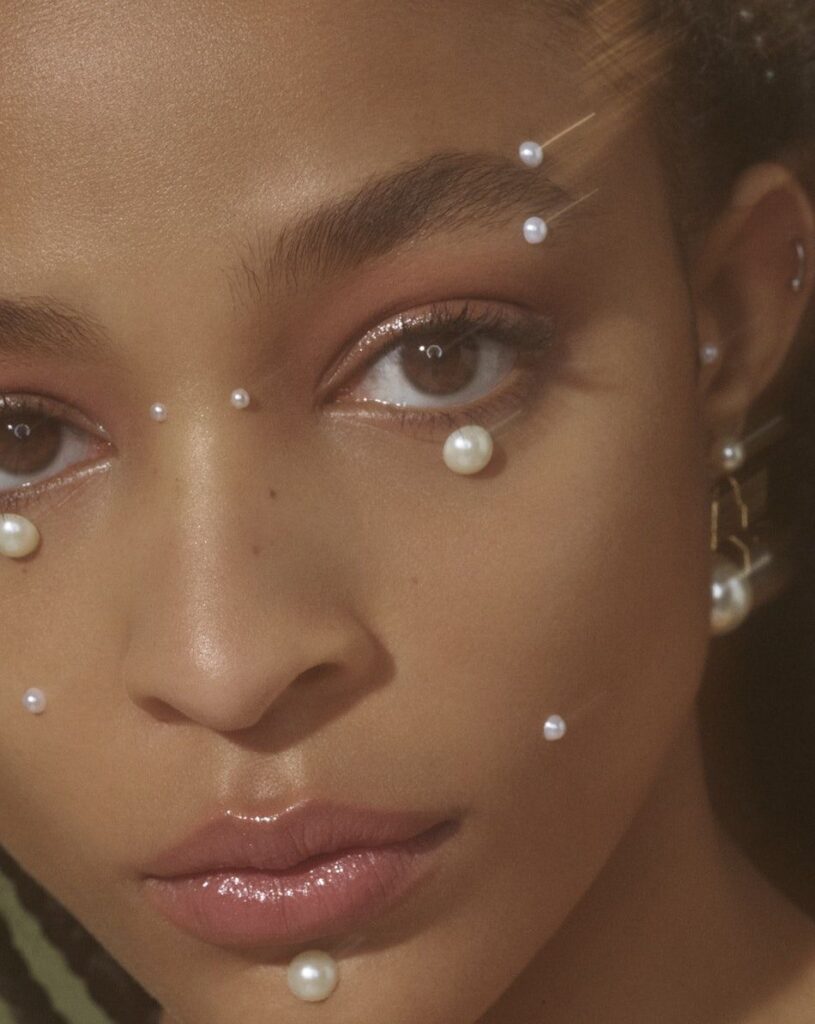 Apply to your already existing freckles or dots using an adhesive like your eyelash glue. Dab a tiny bit of the glue on the back of the ornament with a Q-tip, let the adhesive sit for a couple of seconds before placing right on the freckles or dots. You would want to make sure the adhesive is gummy or else it might fall off.
MAKE IT AFROPUNK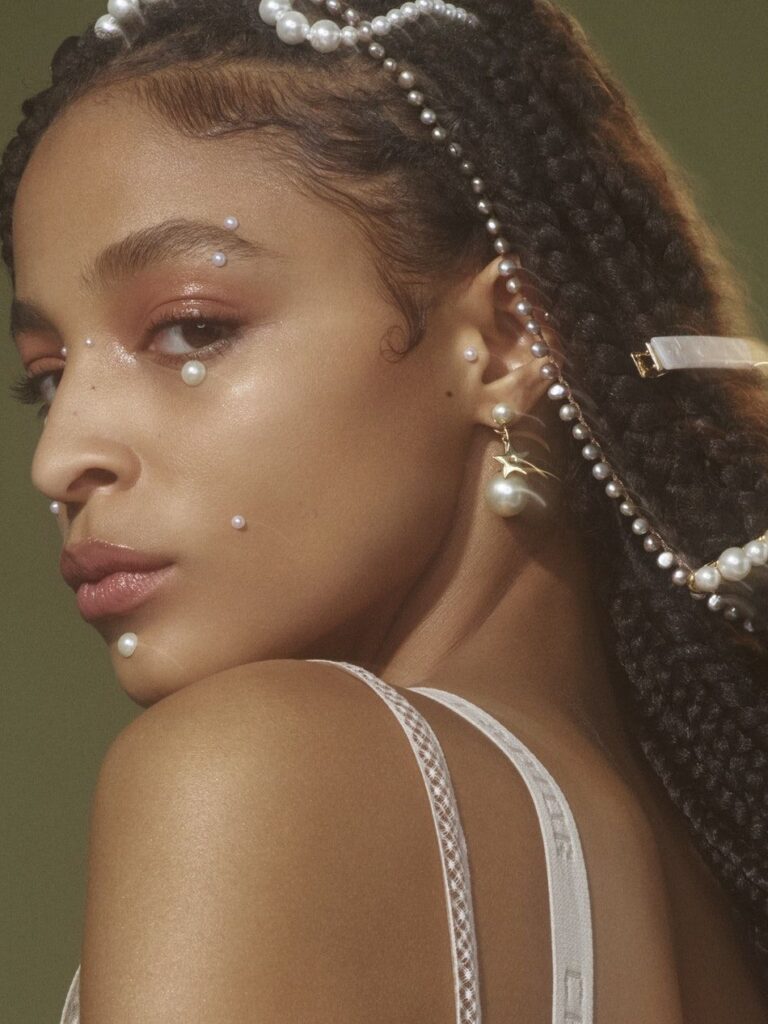 Simply have a fun base or crown as my mother would say for the glamorous accessories to sit on. Here you don't have to do much gluing but pinning. Use traditional pearl pins, barrettes or hair accessories to get the drip. Add extra dots to your eyebrows or form a cat eye with a series of pearls along your eye cut crease. Remember to look down when applying the stones and keep your eyes open. You can also apply along your edges as well. Create beautiful swirls to your hairline first with L'Oreal Paris Studio Line Melting Gel and tint brush, then add dots of pearls to the tail ends using a pair of tweezers.
MAKE YOUR FINGERS FLASH
Your fingers as well as your face and the rest of your body is a full on canvas ready to be transformed however you want it. Using a set of tweezers, gently stick pearls pre-dabbed with an adhesive onto fingernails or in-between fingers. Go in straight lines or make curly patterns. We admit this is even over the top for a piece of jewelry such as pearls that is synonymous to splendor but we wouldn't want you to miss out on trying this scintillating nail art anyday. We recommend minimal makeup with Kylie Cosmetics High Gloss to match the iridescent effect.