Ex-Big Brother Naija housemate, Ekemini Aniefiok Kemen Ekarette popularly known as "Kemen" now Nigeria's most entertaining fitness expert shares with us his quarantine self-care routine.
Here are the things he shared with us:
My quarantine self-care routine starts with waking up each day hopeful that the COVID-19 pandemic is over and our world is healed of the virus.
As a fitness trainer, taking care of myself has always been top on my daily agenda.
I eat right, live right and mingle right.
As a Nigerian, I know that buddy handshakes is part of our social culture so I decided to develop a new way of greeting known as "Kemen Dumbbell Dap," Where I motion greetings using a combination of virtual dumbbell and a dab.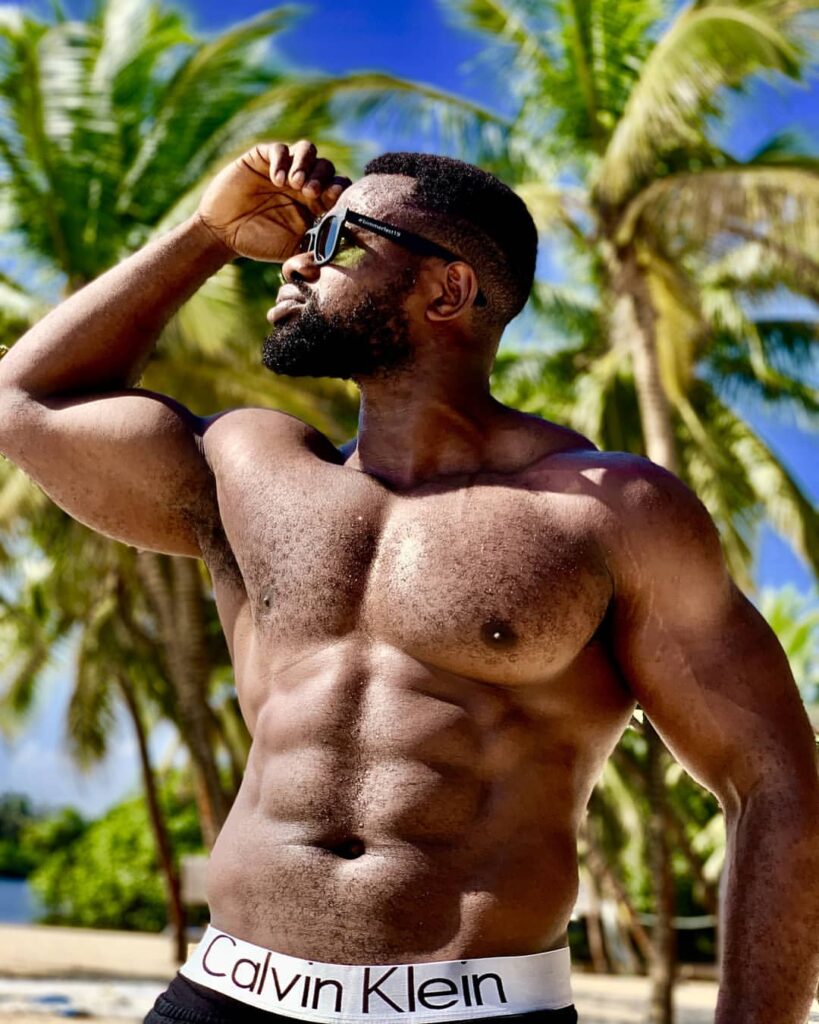 This has taken care of exposure to the virus through social distance.
I drink plenty of warm water & my daily dose of vitamin C
I replace my fears with faith.
My hand sanitizer is closer than my mobile phone.
I strengthen my faith each day during my personal praise session and I keep up and stay connected every day with my friends, fans, family and loved ones through the "Basic Interval Training Experience" known as BITE with Kemen.