When it comes to fashion, every accessory counts. Almost everyone has in mind what they would like to have as an engagement ring. However, here's the thing. If you are shopping for an engagement ring, it is almost like a surprise to the other party and you cannot give them clues about what you are about to do. Except it isn't a surprise.
It can be really exhausting going about it, so this read would tell you what to do when shopping for an engagement ring.
1) Go To the Store On-Time:
Once, you have decided to propose, you need to hit ring stores that same day or the next. If possible visit wedding stores. This would help put you in the realization that this is really happening. It would help you filter if you are ready to make this commitment or not. You also can get acquainted with the rings, set your price point, and know if what you may want for your spouse is possible considering your income. You know if the engagement ring is happening or you need to save for it.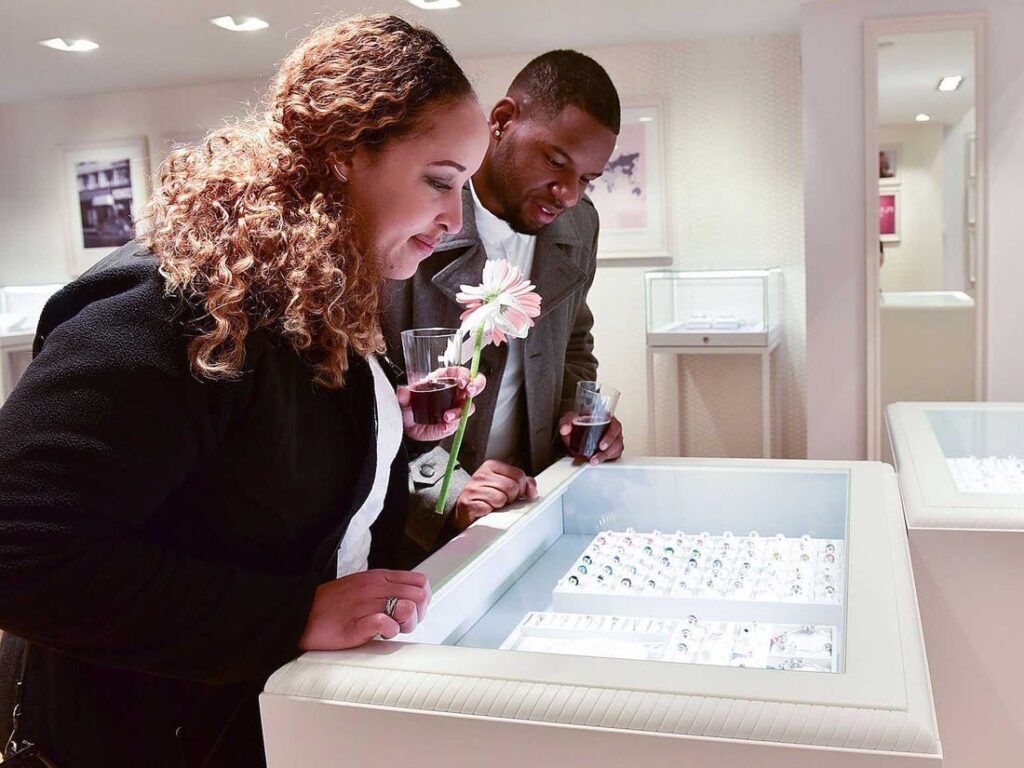 2) Ring Material:
Once you have done your pre-checks, now you can settle down to think about what material you want for your ring: metal, plastic, you name it. Also, what color do you have in mind, is it white gold, silver, rose gold, yellow gold, the list is endless. Think about your partner's taste and your budget. Nonetheless, when it comes to love, you are allowed to splurge a little. Especially for something significant as an engagement ring.
3) Carat Size/ Cut:
The carat size is a big deal. Depending on your budget, you could get good quality or less. In as much as the budget is important, knowledge is everything. If possible tag along with a friend, who knows about engagement rings, just ask around. Your partner's taste matters a whole lot: pear shape, heart shape, what is their style? You don't want to propose to your partner and they are like, "you could have done better with the ring."
4) Size Size Size:
Extremely important. You don't want an ill-fitted ring that would inconvenience your partner. If loose, better, you can always refit. Tight? Hell no. Very uncomfortable. Put effort into getting your partner's ring size so the fit can be perfect.
5) Certification:
Go to a trustworthy dealer. Get your certification just in case you may want to resale, or for historical purposes. Always ask for the ring's certification. Make sure you are getting the certification that is for the ring you are purchasing. Maybe if you are buying fake stones, you may not need it. However, certification is very important.