For a number of people white coloured outfits are one of those outfits they love to hate for different reasons and understandably so. Whites can be easily stained with food, dust or makeup therefore making them hard to maintain and they're not very flattering on some body types. I happen to be on the other end of the spectrum as white is one of my favourite colours. I find myself unconsciously reaching for white outfits whenever I'm shopping.
In this post, I'll be styling 5 outfits from Ady by Linda's latest collection.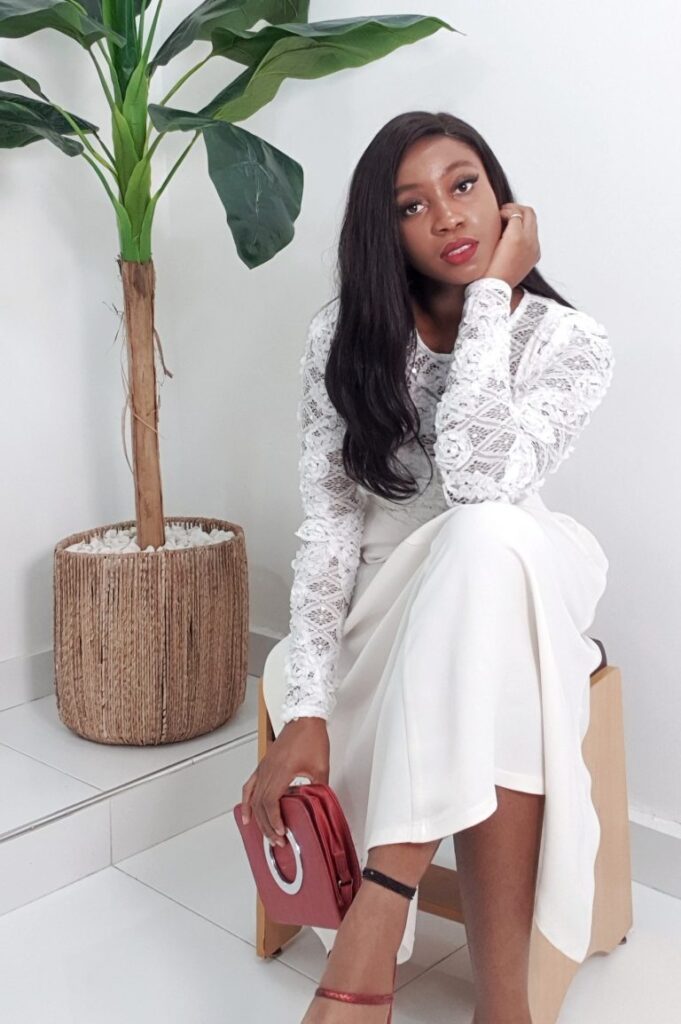 This fit and flare midi dress is appropriate for several occasions: wedding, church or dinner, you choose. This dress is demure and perfect for all my elegance loving ladies. It's a delicate mix of french lace and a rich crepe fabric. For a pop of colour, I paired this look with a cute red purse and a pair of red sandals.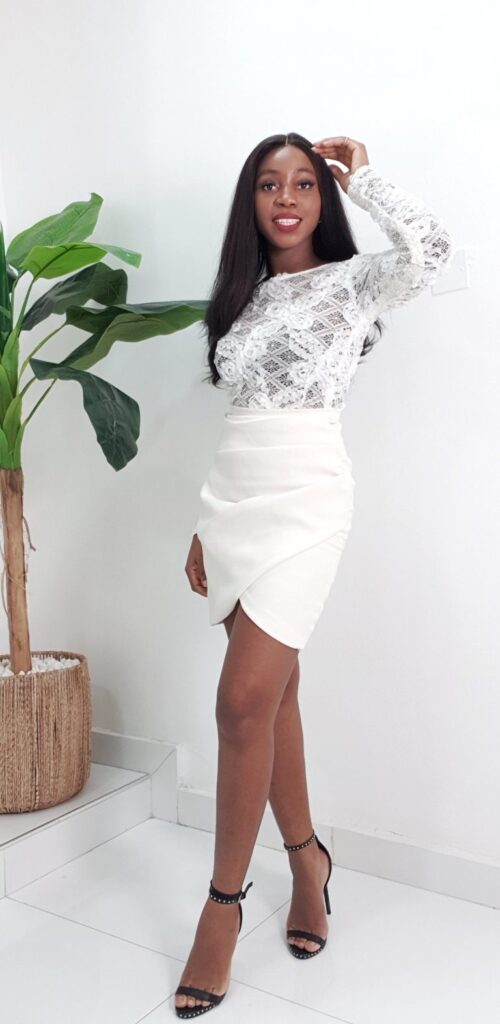 I love this look so much! It's everything about the look; the draped illusions wrap skirt paired with a gorgeous french lace top. Bring the look alive with a pair of ankle strap sandals and you're night out ready.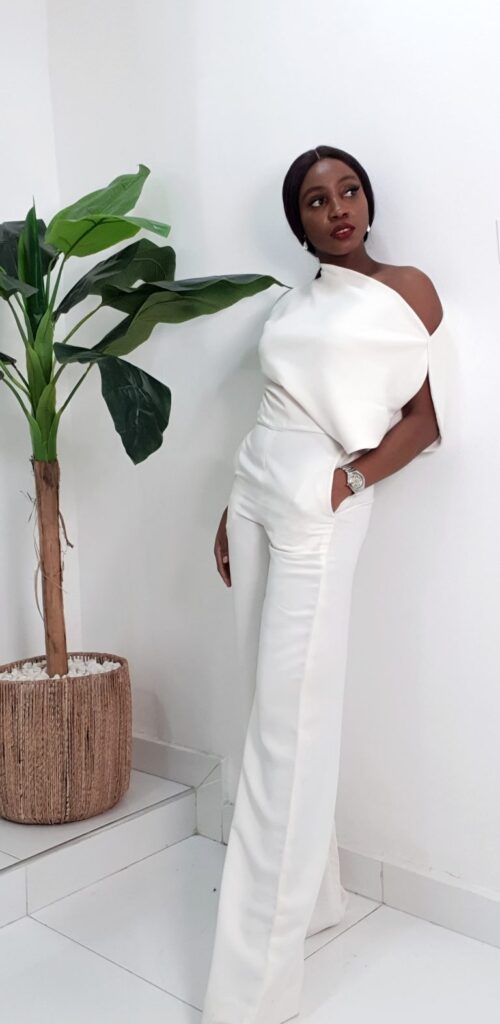 Full length jumpsuits have a special place in my heart. They give the illusion of a longer body frame. This jumpsuit has all the features I love in a jumpsuit: wide legged, draped shoulder, cinched at the waist and of course pockets!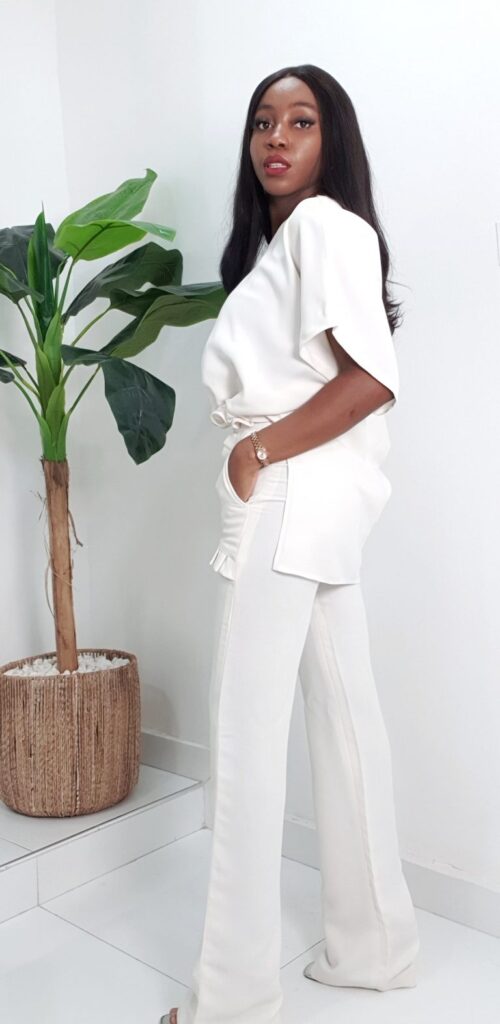 This outfit is loaded with details. The high low top that scrunges in front, the wide leg pants and the ruffle details on the pockets all make for a stunning two piece. This look is perfect for anywhere you want to rock it to and any how you want to dress it up or down!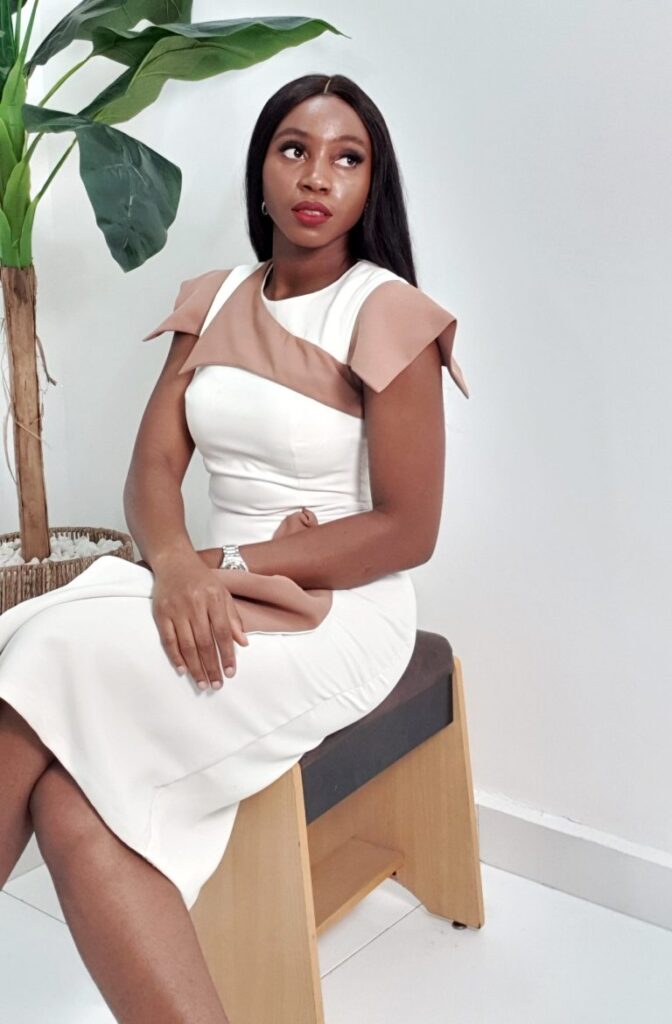 This dress can really be worn anywhere. I can easily picture myself rocking this to work and church. I love how the brown accents give this dress a little edge. It's the unusual sleeves, the lapel across the chest and the faux-wrap detail that allows this outfit stand out.
There you have it 5 stylish all white looks that are easy to love and rock! I'm sure you know my favourite looks already.

WATCH THE STYLING VIDEO HERE