These days people wear looks that are an easy swap from day to night. Athleisure doesn't seem like a trend but it also looks like a fit that is here to stay.
This read would be sharing stylish athleisure looks from Nigerian beauties.
1) TACHA AKINDE
Reality TV star, fondly known as Symply Tacha released an entire collection of athleisure wear. Her collection NLNT is coined from her popular mantra, "No Leave, No Transfer." Tacha not only rocks athleisure wear lovingly but has released a sold-out collection which has inspired more people to hop on athleisure wear.
2) CHIOMA IKOKWU
Lawyer, and beauty entrepreneur, Chioma is a style killer. She is popular on Instagram for her style challenges. Her style is versatile but trust her to go 100 when it comes to wearing a style she loves. She loves a good style challenge, and athleisure comes easy to her.
3) MERCY EKE
TV reality star, Mercy Eke has severally shown that you can be a goddess even in tracks.
4) IDIA AISEN
Media personality, Idia Aisen has openly professed her love athleisure and this love doesn't seem like it would go away soon.
5) TOKE MAKINWA
When it comes to athleisure wear, Toke does not play. Author, Media Personality, Fashion and Beauty entrepreneur, Toke may have the most love for athleisure wear. Not only does she support indigenous athleisure brands, but the way she rocks it is literally to die for.
6) TIWA SAVAGE
African Jewel, and super star singer, Tiwa Savage is an absolute athleisure lover. With her plane to plane lifestyle, it is easy to understand why she loves athleisure wear. Not only does she wear athleisure, but she rocks it like the star she is.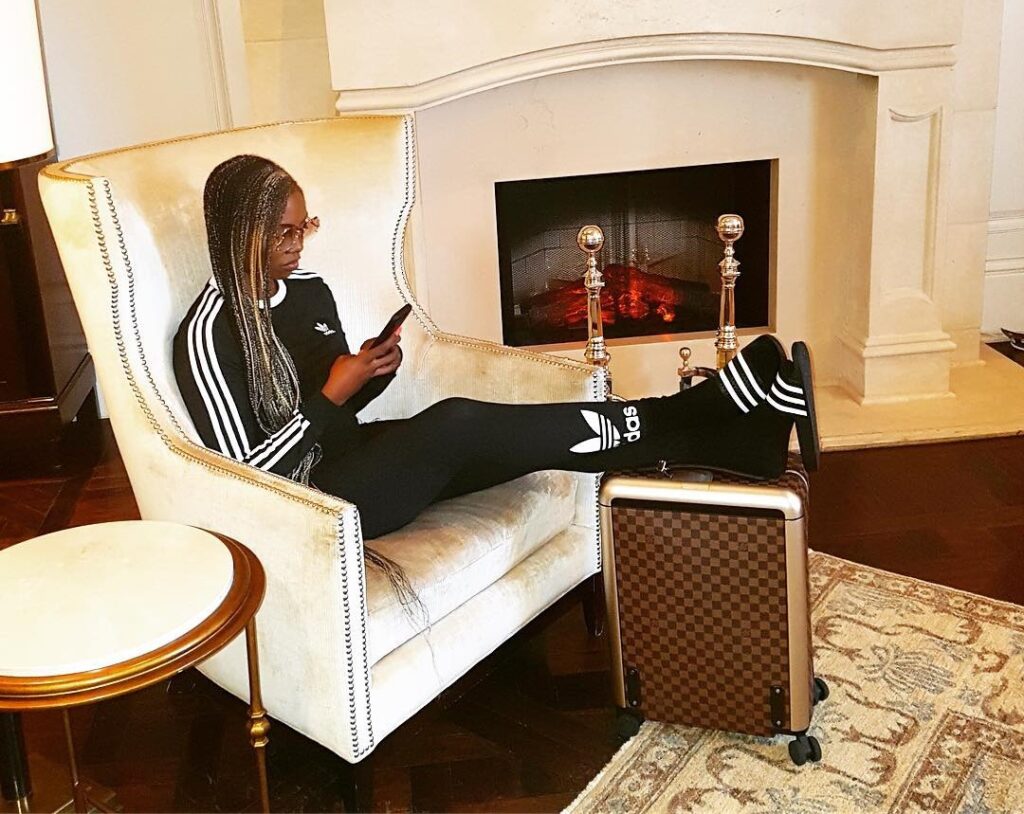 Below is a bonus clip of Toke Makinwa dancing with her best friend, Tiwa Savage in an NLNT athleisure fit.