We have seen a dramatic change in living dynamics, due to the quarantine and subsequent partial lockdown that ensued in a vigorous attempt at stopping the spread of the world's most dreaded virus COVID-19. This virus has taken millions of lives globally in less than six months of its breakout this year.
Amidst all the necessary health precautionary measures taken, individuals, whether working-class, civil servants, unemployed, students, and sole business owners, were asked to stay at home. This total lockdown, therefore, forced so many logistics businesses to up their game due to a rise in online orders, especially food deliveries. With the lockdown long lifted, but restaurants still following precautionary methods, we the consumers have inadvertently adapted to the convenience that comes from ordering meals online to keep safe.
After initially going on a cooking conquest of my own, which is always fun by the way, I am proudly declaring myself an online foodie. Ranging from fast food to seafood gourmet and third party delivery companies, I have rounded-up my five online food delivery top picks.
1. Jumia Food Ng.
Jumia has been a long-existing online delivery service that has stood the test of time, on accounts of reliability, authenticity, customer-friendly relationship, and yet punctuality. This organization is affiliated with some reliable and known eateries to deliver placed orders.
What does this mean?
You don't only get to enjoy your ordered meal from this delivery service; you also get to enjoy the rare benefit of placing an order from your particular choice of restaurant. Interesting right?
Thanks to Jumia️ Food Ng. Place an order today JumiaFood.ng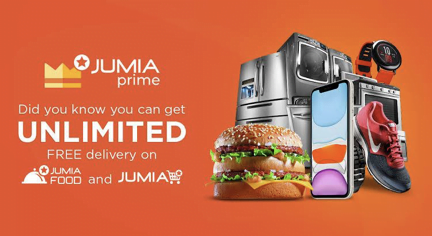 2. Chicken Republic
This global fast-food eatery has been leading in the food market and is highly patronized because of their tasty fried chicken. Here, great lovers of fast meals are entitled to get a taste from this excellent eatery at a very affordable rate.
Too good to believe right?
Why not place your order Chickenrepublic and satisfy your taste buds.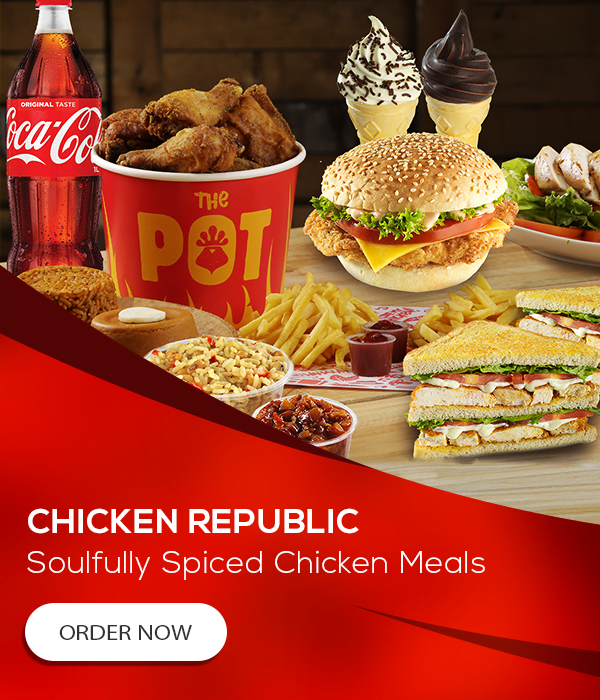 3. KMAC Grill
Just like it's company name implies, it takes care of your grilled cravings. If you're a regular consumer of barbecue and roasted foods, then this might just be the perfect delivery service for your optimum satisfaction. KMAC grill is located in the beautiful heart of Lagos and sometimes referred to as The Black Box.
Their mouth-watering and very affordable delicacies are sure to send you placing a delightsome order over and over. Why not try it out via KmacGrill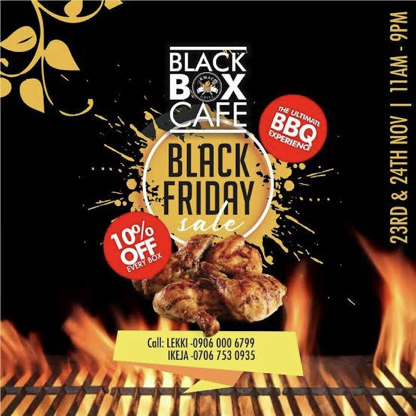 4. Toasties.
Located in Ikoyi, this restaurant offers free food delivery within Lagos State. So if you're a resident in Lagos State or happen to visit this state, you get to enjoy this discount. Toasties have also been notable for their use of high-quality ingredients and efficient services. So just like the name implies, your cravings for sandwiches and oven-baked meals get taken care of without breaking the bank.
5. Ocean Basket.
How intense is your craving for seafood? If it surpasses over 70%, then you're sure to place your order here. With an extended delivery time starting from 10:30 am to 10:30 pm. Also offering vegetarian and gluten-free foods. Ocean Basket is a sure seafood delight.
By now your orders should have been placed and awaiting delivery while staying safely at home.
Don't forget to like, share and comment.
RELATED: Award Winning Actress "Nsikan Isaac" Shares Her Quarantine Self-Care Routine