Pop of Culture is an international community that supports Black entrepreneurs and creatives. One of the ways we do this is by creating unique experiences through our traveling popup shop events. We bring together Black-owned brands that embody various fashion cultures, whether it be African cultures, contemporary, pop, street, luxury, and more, as well as dope art and lifestyle brands.
We have worked with many U.S. brands and are ready to expand our reach to Nigeria! Through our popup shops, brands enjoy increased brand awareness, customer engagement, sales, and fruitful networking opportunities and customers get to shop amazing products. We do all of this while making it a fun experience as well!
Earlier this year, we had several popup shops planned, but we had to postpone due to quarantine. But we are happy to announce that we will be resuming our popup shop event on October 3rd & 4th.
Now, more than ever, small brands need to get in front of their customers.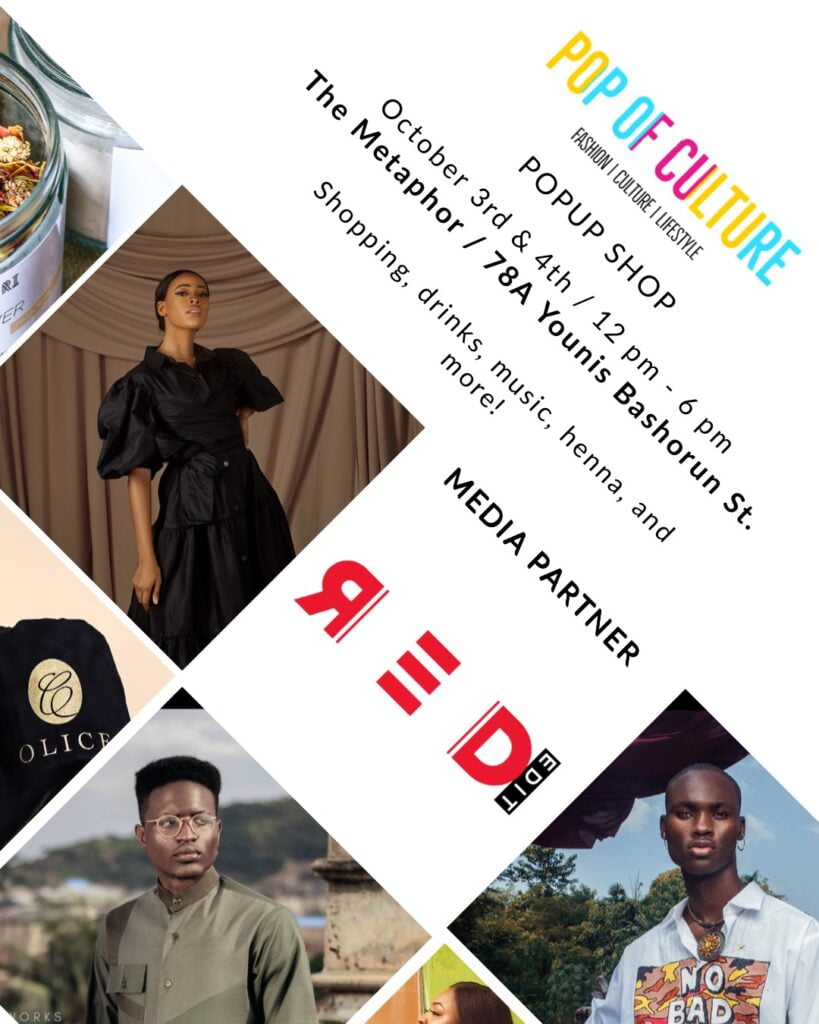 Come out and shop NEW, SALE, AND CLEARANCE items from some of the best brands in Lagos!
BRANDS TO EXPECT INCLUDE: