In the words of Ayn Rand, "The question isn't 'who's going to let me,' it's 'who's going to stop me.'
For our Wonder Women issue, we spoke to 3 Nigerian women in Media: Tosin Ajibade (Olorisupergal), Yetty Ogunnubi (YettyD), and Moriam Musa (Morsi PR) on their brands and working media in Nigeria.
Tosin "OloriSuperGal" Ajibade is the founder of lifestyle and entertainment website, OloriSuperGal.com. One of the pioneers in the Nigerian social media space, she is also the founder of Media Exposure, a digital marketing arm of Olori SuperGal Limited. Tosin is the author of two books, From Social Misfit To Social Media Hero (2018) and The Influencer Blueprint (2020)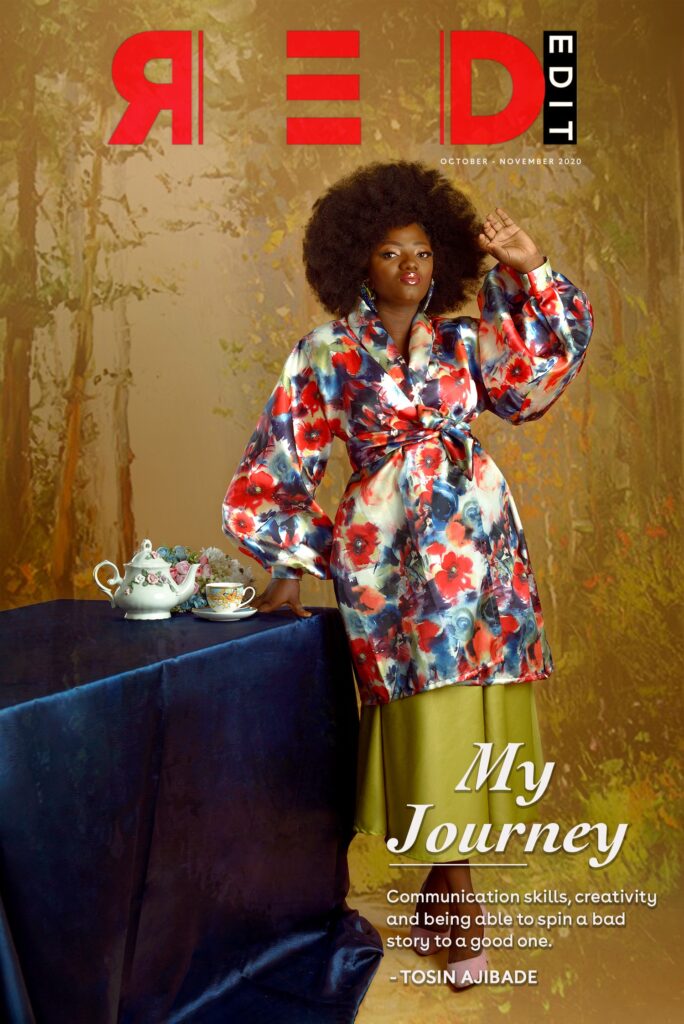 Yetty 'YettyD' Ogunnubi is the founder/CEO of YD Limited, a hybrid Public Relations, branding and communications firm. She began her journey in PR/ Media Industry when she moved back to Nigeria about 7 years ago.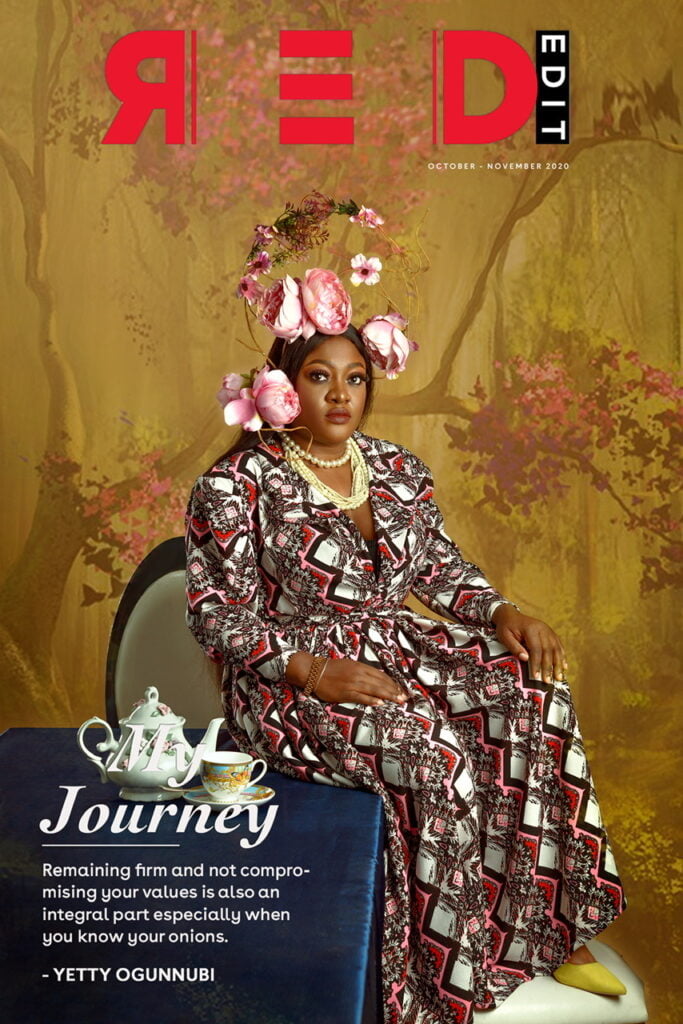 Moriam 'Morsi' Musa is the founder of Morsi PR, Nigeria's first official fashion, beauty and lifestyle PR Agency.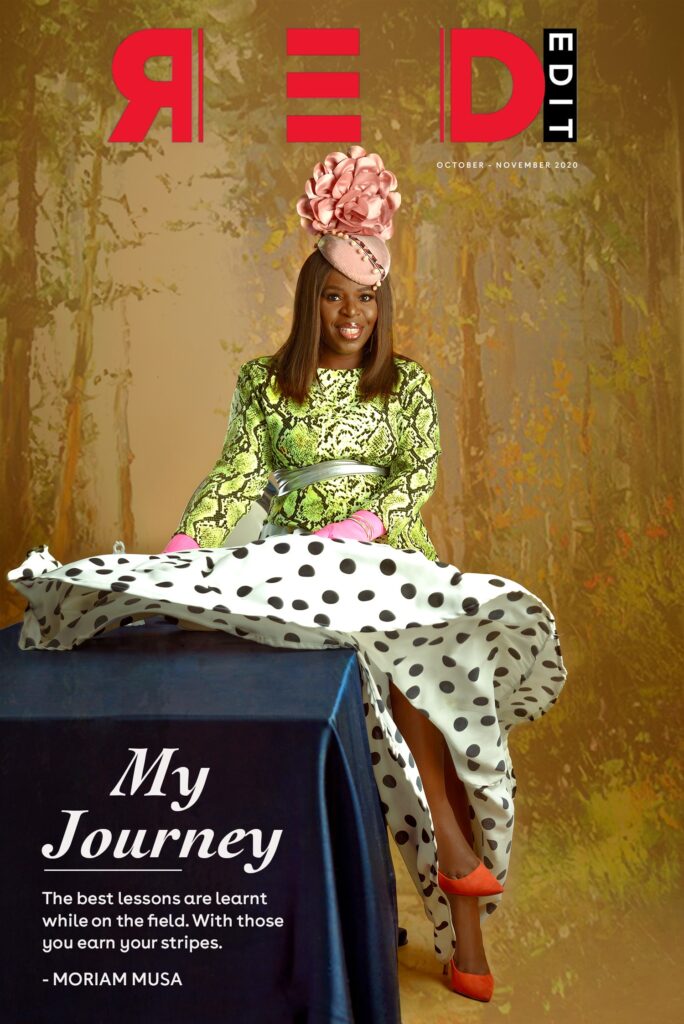 These 3 women have one thing in common though – they are unstoppable and they shared that vim with RedEdit:
How have you been adjusting to life during the pandemic?
Olorisupergal: At first, it was not easy when everything all started in March. No one saw this coming and it made everyone a leveller. At first, I thought it was just going to be for some weeks and then we go back to the program. Everyone had their predictions, timing and all but we are now used to the new normal. Personally, I had more time for myself and also discovered new hobbies that kept me going like gardening. It was a newfound love during the pandemic and it helped me relieve stress.
Morsi: Well, like everyone else the Pandemic took me by surprise , so there was no Plan B. I had to accept that from here on, it will be business unusual and that mind-set guided my every decision going forward.  It was and still is my best re-direction strategy.
Yetty D: Initially it was like a shock to the system. Having had to cancel lot of events and activities we had planned throughout the year. But at some point I had a brain reset. As a creative soul decided to first work on the rebranding of my Agency, that we have been trying to do for over a year. it was more like a time to readjust, slow down and restart, which has really helped us in streamlining and developing our brand objectives and goals for YD. Personally, I've my grown creatively and my lifestyle has changed drastically in the last couple of months.
How long have you been in PR/Media Industry?
Morsi: I have been in the media industry for over a decade now and PR for 7 years.
Olorisupergal: I have been in the media industry since 2010.
Yetty D: My journey in PR/ Media Industry started fully when I moved back to Nigeria about 7years ago now. I've always delved into PR when I was running my fashion label in the UK as well as creating platforms for creatives back then in the UK but I've got to give a big kudos to Princess Ronke Ademiluyi of Africa Fashion Week London & Nigeria for believing in me enough to approach me to become Communications Director for both brands which really helped shaped some part of my strength in the PR and Media world in Nigeria.
Stereotypes you encounter working as a woman in a predominantly male industry?
Yetty D: It's difficult sometimes when you have to prove yourself more, that you deserve to be given same opportunities but in my case, I must say that my focus has always been to do me and this has really helped shaped my career as I'm a go getter, so to be frank I've faced this minimally in the industry, more of this challenges have always been with close associates who think because I'm a female it's ok to take my ideas but not ok for me to have a voice. However, I've come to the realisation over the years to be firm with my dealings in those instances.
Morsi: I have never experienced such and if I ever find myself in a male dominated industry, I will do my job to the best of my ability . I don't see any competition. The only competition I have is me.
Olorisupergal: Working in this industry as a woman means you have to prove yourself over and over again before you can be trusted to do the work. Whether it's discrimination or more subtle forms of bias, from colleagues you have to face every day. I usually have imposter syndrome which is something I have to deal with in the workspace. I am happy that women are taking roles in male-dominated industries and they are proving the system wrong. Word affirmations remind me that I can do it and it helps me to stay focused to prevent self-doubt.
What factors have been driving the Nigerian media industry in the past few years? (e.g, social media, tech etc)

Morsi: Social media has been and is still playing a huge roll in the media space and It will continue to thrive . So its advisable to get acquainted especially to those channels that pertain to your line of expertise. It's not every platform that needs to be engaged.
Olorisupergal: The technology and social media industry have been playing strategic roles in the Nigeria media industry with new media platforms rising every quarter, new technology applications changing the space and also making easier. The social media space has created jobs we didn't envisage 10/15 years ago from startup to digital agencies, media platforms etc. This has played a positive role in the industry.
Yetty D: Digital age has definitely been driving the media industry in Nigeria and the world at large, the world is fast paced and more and more you find that reading culture has slowly gone down, people will prefer to just prefer to go to media platforms online to read and watch and comment. I actually think this has helped the media industry a lot because you can easily get data of what your consumers think and their opinions.

Where do you see the Nigerian media industry in the next 5years? And what role do you see women playing in this?

Morsi: Women are already taking position and making their voices being heard . It has started and the movement will continue to soar. Everyday, the restriction of gender rights are being blurred and this has seen many more women taking bold steps in terms of decision making starting from the home front.
Olorisupergal: The next five years will be interesting and as you know women are taking the space already. We have leading women in technology, media, fashion, film etc who are adding their contribution to the growth of the growth of their industry.
Yetty D: I think more and more women are beginning to take major positions in this industry. When you think about it women are better in storytelling, so best believe that women are becoming major stake holders in this industry. Where do I see the media industry in the next 5years, if you had asked me this question last year I will have given you a straight-up answer but as COVID has taught us this year, we just take things one step at time.
Are there necessary skills to becoming a successful PR/Media woman?
Olorisupergal: Some of the skills needed are communication skills, creativity and being able to spin a bad story to a good one which is why crisis management comes to play. The ability to listen, write and do research.
Morsi: Of course there are various courses that one can take to help to your path in these 2 industries but best believe that the best lessons are learnt while on the field . With those you earn your stripes .
Yetty D: Relationship building is major as there is something about walking the walk with your clients in building their brands. Remaining firm and not compromising your values is also an integral part especially when you know your onions. You need to constantly educate yourself more in other to stay relevant and being able to provide up to par service to your clients.
Are you part of a giveback program? Do you have any plans towards women empowerment?
Olorisupergal: With the Olorisupergal brand, we do support women in business through OSG Bring Your Business initiative which started in 2015. The aim is to give women in SMEs awareness about their products and services.
Morsi: Oh sure I am part of a give back program- The Vanskere Mentorship program. I also have hatched a few plans towards women empowerment via – My Style Factory . An empowerment platform I established via the Morsi Pr agency years ago.
Yetty D: Mentorship is one of the ways I give back, I'm also a trustee of ELOY Foundation, a foundation set aside to empower women in various industries and fields. I also give back in some little ways I prefer to keep quiet about.