AFRICAN KNOCKOUT Show is thrilled to announce the release of its official soundtrack by multiple award-winning and renowned rapper M.I Abaga. The song titled "AFRICAN KNOCKOUT" is produced by Chopstix. AFRICAN KNOCKOUT Show soundtrack centres on winning, being a champion and overcoming challenges.
The song is highly inspiring and seeks to motivate one to be a better version of themselves.
The AKO Show will premiere on Sunday, November 1st, 2020 on SuperSport Action, at 8pm on DSTV and GOTV. "M.I is an amazing rapper whose music and style resonates with The AKO Show", reads the statement from organizers of The AFRICAN KNOCKOUT Show.
AFRICAN KNOCKOUT is available for download across all music platforms from Friday, October 30, 2020.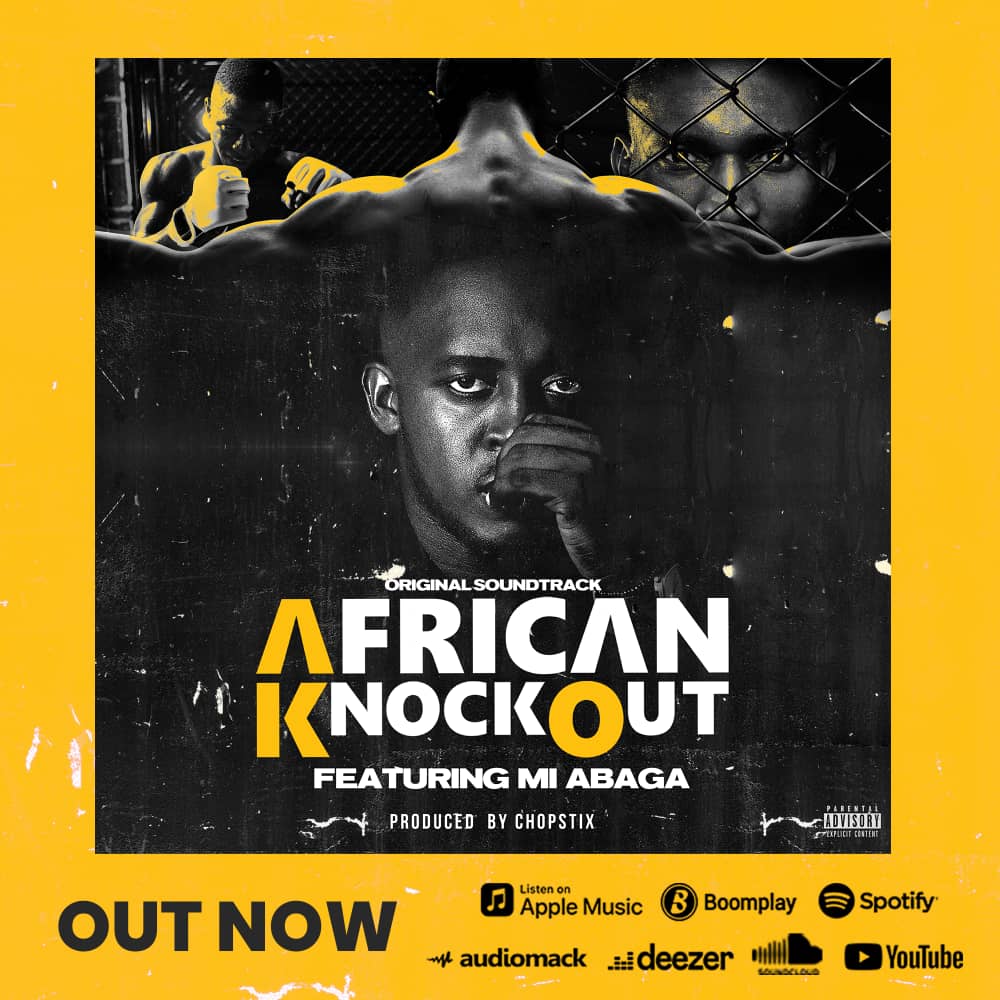 ABOUT THE AFRICAN KNOCKOUT SHOW
'THE AFRICAN KNOCKOUT' (The AKO Show), a reality show set to hit your TV screens from November. The AKO Show is a platform launched to discover the next Mixed Martial Arts (MMA) Champion in Nigeria.
The AKO Show is a combination of sports and entertainment, with 2 teams of fighters, living and interacting with each other for 9 weeks trained by top professional MMA Coaches with a final live event in December 2020, at Landmark Center the Official Fighting Venue. The AKO Show will be broadcast on both DStv and GOtv platforms across 46 African countries on SuperSport Action, SuperSport Variety and SuperSport Blitz.
It will also be available for streaming on Streamcent.
RELATED: African Knockout Reality TV Show Set To Change Sports Entertainment In Nigeria