THE AFRICAN KNOCKOUT SHOW SEASON 1 finally comes to an end. After nine weeks of rigorous training, celebrity visits, exciting challenges, drama, emotions, wins and losses, the quest to finding the mixed martial arts champion in Nigeria has ended.
Segun "Machine Gun Shegs" Ogunnoiki and Thompson "The Marine Boxer" Cornell slugged it out for the 3rd position. After rounds of very intense exchanges, Machine Gun Shegs walked away with 2 million Naira cash prize and a professional contract which was presented by Mr. Akin Akinsola from AIICO Insurance PLC.
For the most anticipated fight of the night, Ndidi "Rage" Alonu went up against Daniel "Big Shark" Emeka. After 3 rounds which ended with a tie, they went on an extra round was used as a tie-breaker to pick the winner. It was indeed the battle of the champions, both fighters put up a good fight. Rage unleashed the true meaning of his name and won by a close margin. Mr. Akindolire, the Managing Director, Alphamead Development Company presented the 2nd position prize of 4 million Naira to Big Shark amidst jubilation.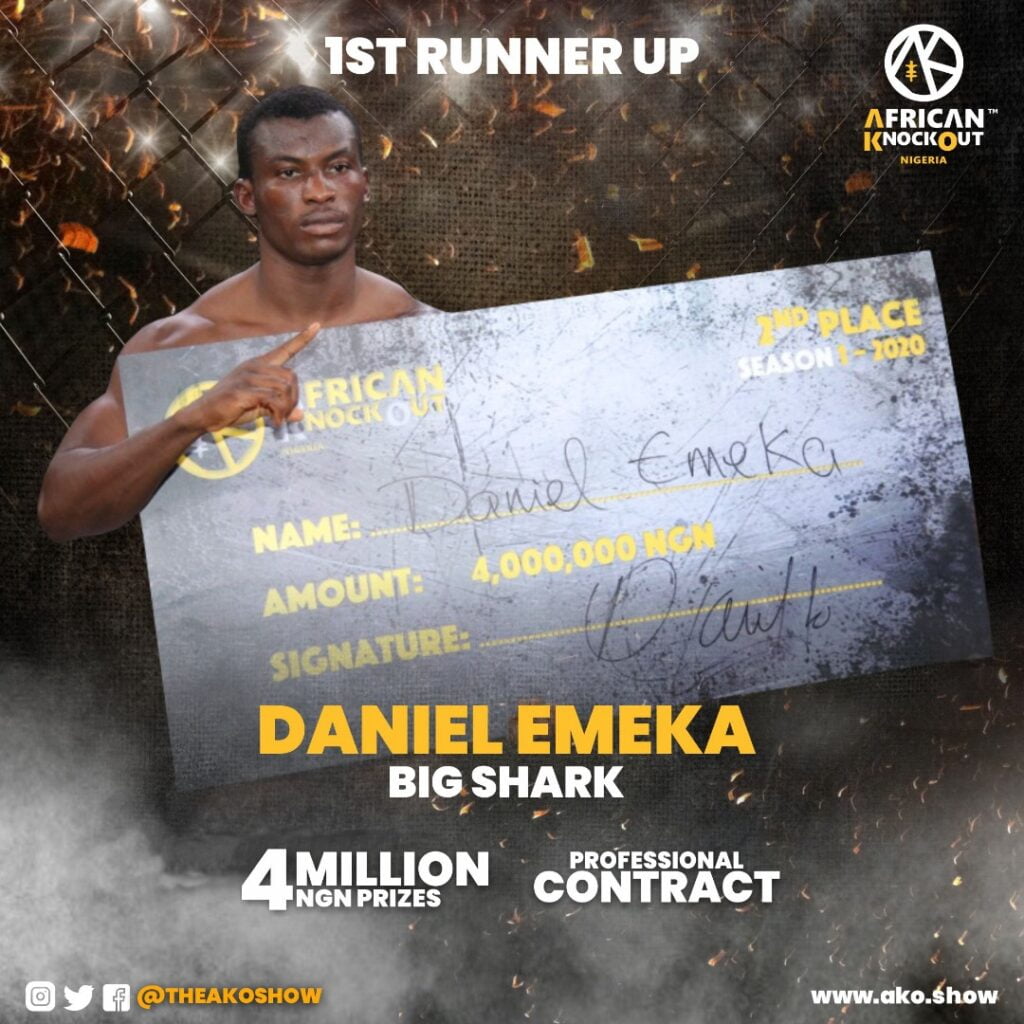 Ndidi Alonu walked away with a 6 million Naira cash prize, a Geely car and a $100,000 international contract with Brave Combat Federation. His prize was presented by the CEO of Landmark Africa Group, Mr. Paul Onwuanibe. A brand new Mikano vehicle was also presented to him by Mr. Firas Mamlouk, Managing Director, Mikano International Limited and Mr. Sola Aiyepeku, Chairman, Lagos State Sports Commission.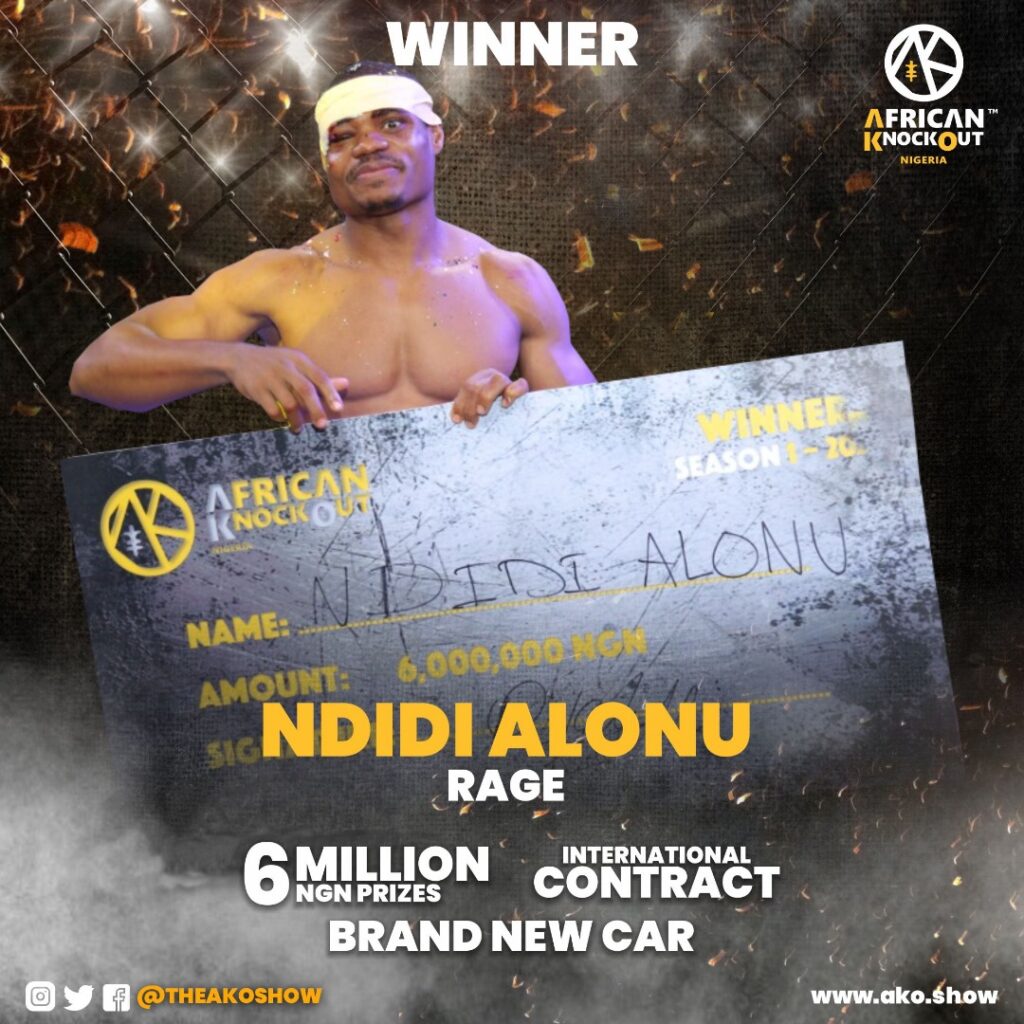 WATCH THE GEELY EMGRAND X7 SPORT PRESENTATION TO NDIDI "RAGE" ALONU here https://www.youtube.com/watch?v=KTGREkle5jE