Our creative spotlight shines on Dj Blaqbeat. A disc jockey, and a music producer who hails out of Lagos, Nigeria. Growing up in the streets of Lagos made him realise music is that one language everyone understands, and he was willing to communicate the language.
He told Red Edit Magazine how the idea of Lagos and its struggle gives his creative process a spice. Also aided by over a decade of self development on music and self upbringing in a very musically-influenced environment.
When not performing, he spends his time in the studio creating his own music or working on his DJ skills. DJ Blaqbeat has had a lot of time to develop his sound. He spent many years playing at all major local night clubs, holding multiple residencies, playing at special events and promoting his own shows. For him, it's all about mood and a deep, hypnotic groove… Playing those tracks that get you tapping your feet and nodding your head without you realizing it, regardless of genre, tempo, style, or release date. Don't be surprised when you suddenly find yourself dancing.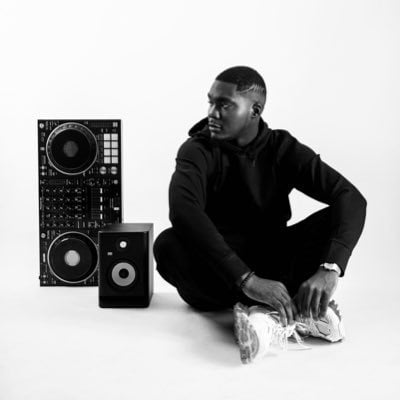 He concluded with saying,
"I have always wanted to bless people's ears with music. So when I came up with Casablanca I knew it's high time for me to start this journey."
"My name is DJ Blaqbeat and I still have more in due season."