Asexuality is an orientation, not a choice, unlike celibacy. Neither does it require treatment like a sexual disorder would.
My first time learning about asexuality was as a teenager. At that time, all that stuck was asexuality equals hating sex. Imagine my surprise when I found this not to be totally true. Honestly, 'mo fo!'* What is true however is that asexuality is a sexual orientation, and a spectrum with a lot of range.
More often than not, asexuality has been defined as the lack of sexual attraction. This careless definition further allows for the misconception of asexuals or aces. In reality, asexuals or aces can be anywhere on the spectrum, ranging from not wanting anything to do with sex to having romantic partners, sexual partners, and even children. The spectrum of asexuality contains much diversity in people's experiences of attraction, arousal, and desires for relationships, as new discoveries are uncovered as time goes by. Hence, achieving a consensual definition may be a mirage.
Asexuality, Celibacy, And Sexual Disorders.
We have already established that these terms aren't synonymous. With celibacy, not having sex on whatever grounds is a choice that people choose based on certain information or lack thereof. This doesn't mean that you're not sexually attracted to people, you just chose to cover your genitalia with The Blood of Jesus & that is valid.
On the other hand, not having sex due to a disorder isn't exactly a choice, it's a problem that needs treatment.
The population of people on earth is in billions, we can't all experience life in the same ways. It is absurd that the world assumes that everyone feels a sexual attraction.
What Then Is Asexuality?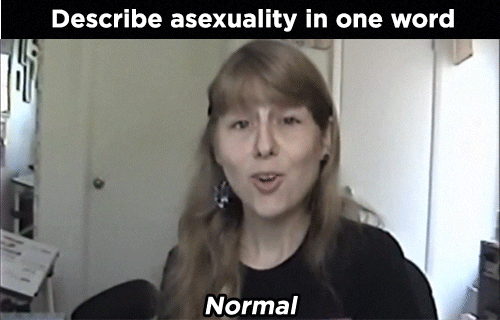 USA TODAY spoke with Catherine Esperanza, an asexual and doctoral student in school psychology. I find her definition of asexuality to be apt. She says:
How Do I Check To Know If I Am?
Do you find other people sexy — in a way that makes you feel sexual desire or arousal, or a way that makes you think sex or sexual touching with that person would be satisfying (regardless of whether you'd actually do it)? If you don't feel this with anyone, you may be asexual.
Do you develop sexual attraction every once in a while, but don't find its pursuit or satisfaction intrinsically rewarding? Some people would call that asexual.
Do you think having sex (or the idea of having sex) is okay, but not very interesting or important? Could you take it or leave it, and find leaving it more convenient or preferable? Some people would call that asexual.
Do you feel sexual attraction sometimes, but only rarely? You may be on the asexual spectrum.
Do you sometimes develop sexual attraction when you've already developed other important connections with someone, but never feel sexually attracted to strangers, celebrities, or mere acquaintances? You may be on the asexual spectrum.
– Source: www.time.com
Asexuality is a very broad subject. This is one part of the conversation. Stay tuned for the next part. Remember to share your thoughts with me in the comments. Also, share this piece with your loved ones.
---
The views expressed in this article intend to inform and induce conversation. They are the views of the author and do not necessarily represent the views of Red Edit Magazine. They are for informational purposes only, even if and to the extent that this article features the advice of physicians and medical practitioners. This article is not, nor is it intended to be, a substitute for professional medical advice, diagnosis or treatment. It should never be relied upon for specific medical advice.
---