Red Edit Magazine chats with Carniel, a digital illustrator who taught himself the basics of art just from watching videos online and turning it into a lucrative business by teaching others and at the same time, drawing for customers online.
Can you introduce yourself?
My name is Nmugha Chimezie Carniel, I'm from a family of four children where I'm the second child and first boy. I finished from the University of Lagos where I studied Biology Education which is quite funny because now I'm into arts and designs.
I own a YouTube channel where I make videos on how to cartoon pictures and run a page on Instagram where I draw cartoons for customers.
What inspired you to start this job?
I was inspired by Sunday Brookes, a friend of mine. When I saw him post a cartoon illustration of himself, I was interested but I couldn't afford to get one. So I went online to check how to make a cartoon illustration of oneself. The second one would be my ability and interest in learning new things.
Have you worked directly with a client or customer before?
Yes, I have worked directly with customers before because most customers actually find it difficult to draw so they ask me to draw for them and, in return, pay me. I direct them to my Instagram page for a better communication where we discuss about the transaction.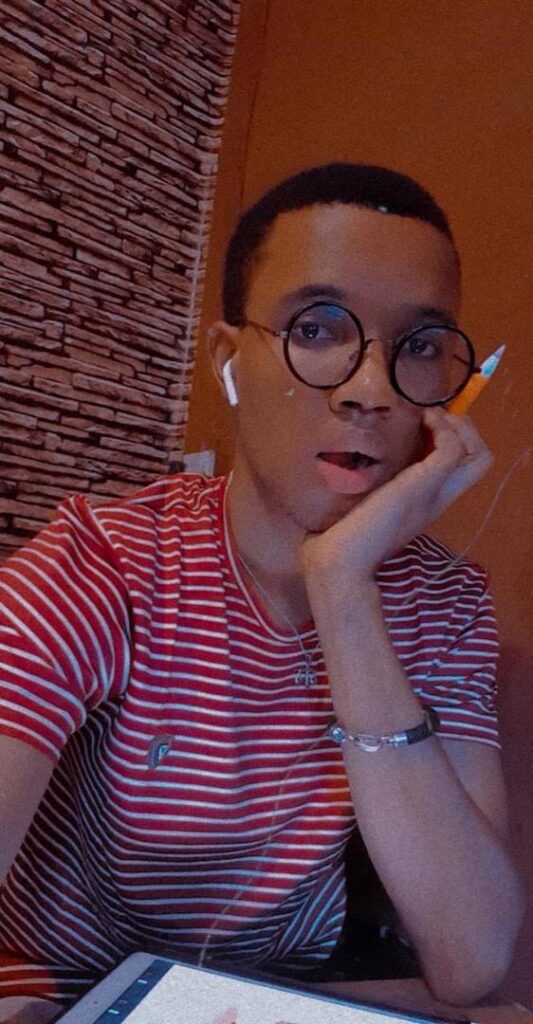 Have you had a bad experience with a customer?
Yes I have, depending on the situation. Some customers can be very rude just because they have paid, they feel like there is a magic button where I can press and they get the drawings instantly. The second experience would be my fault in the sense that sometimes I don't deliver the drawings early enough which would make customers demand their money back.
When do you feel most creative?
I feel most creative when I listen to music because music and art goes together; it makes me flow with the drawings and it is relaxing to me.
What year would you say has been the best since you started this career?
I started professionally in 2018, but I would say my best year yet is 2020. I remember that period was the time of the COVID-19 pandemic where people were indoors but started socialising on the internet more. Since my business is social media or internet based, I got a lot of customers during that period.
How rewarding is this job to you?
My job is really rewarding to me because most of my clients are abroad. People abroad appreciate my type of drawing compared to those in Nigeria. From this art I have been able to sustain myself and provide for myself and family since I started in 2018.
What is success to you?
I think success is a situation when I am relaxed. That is, I don't have any pending job at hand and the money keeps rolling in.
I also define success as being the go-to person when it comes to digital illustrations or digital drawings.
How can those interested in learning or your art reach you?
They can reach me via these platforms:
Instagram handle: Carniels_art.
Tik Tok: Cheecarniel
YouTube: Cheecarniel