On Sunday 13th February 2022 Chapter Lagos hosted an intimate food tasting event curated by Of A Kind Creatives. Chapter Lagos is a newly opened modern Indian restaurant located in Victoria Island.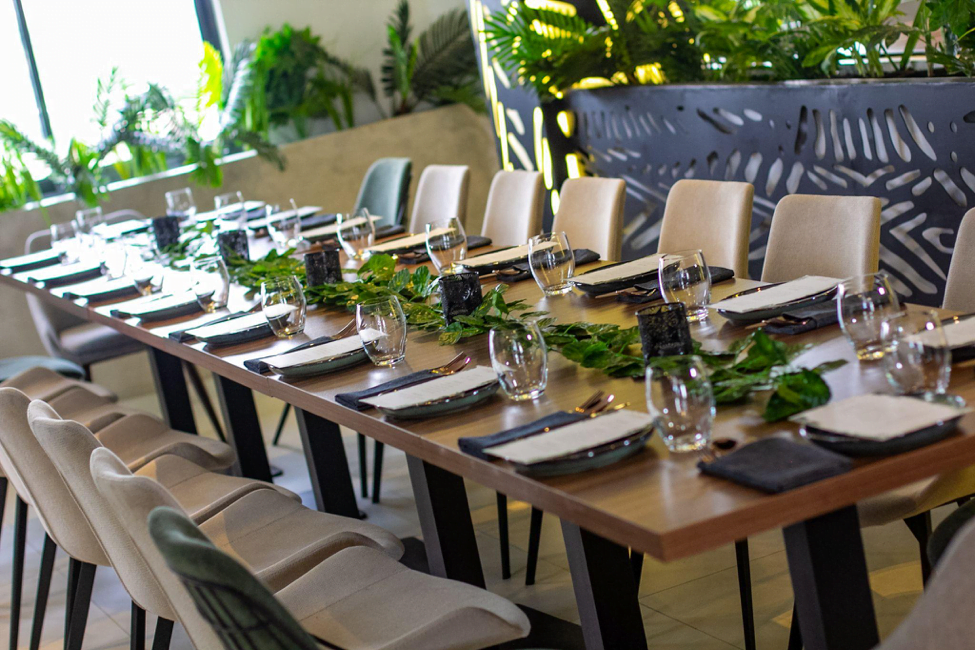 The restaurant was beautifully designed and there was a menu carefully curated by Chef Harsh with scrumptious Indian cuisine and refreshing cocktails.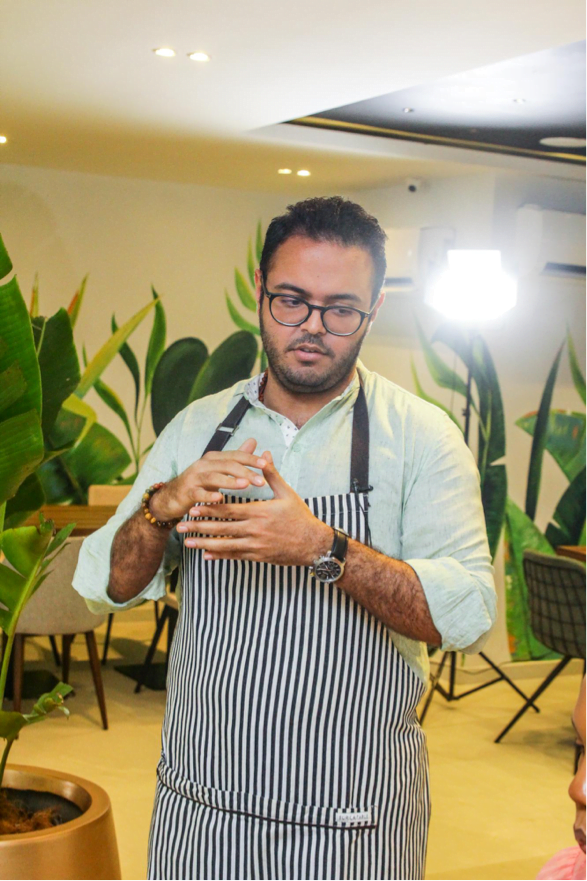 The food tasting was attended by influential guests such as Bayo Oke-Lawal, Hadiza Lawal, Eniafe Momodu, Tomiwa Talabi, Foazy Aminu, Tomiwa Oladele, Taiwo Kamson, Nkem Onwudiwe and Ayomide Dokunmu.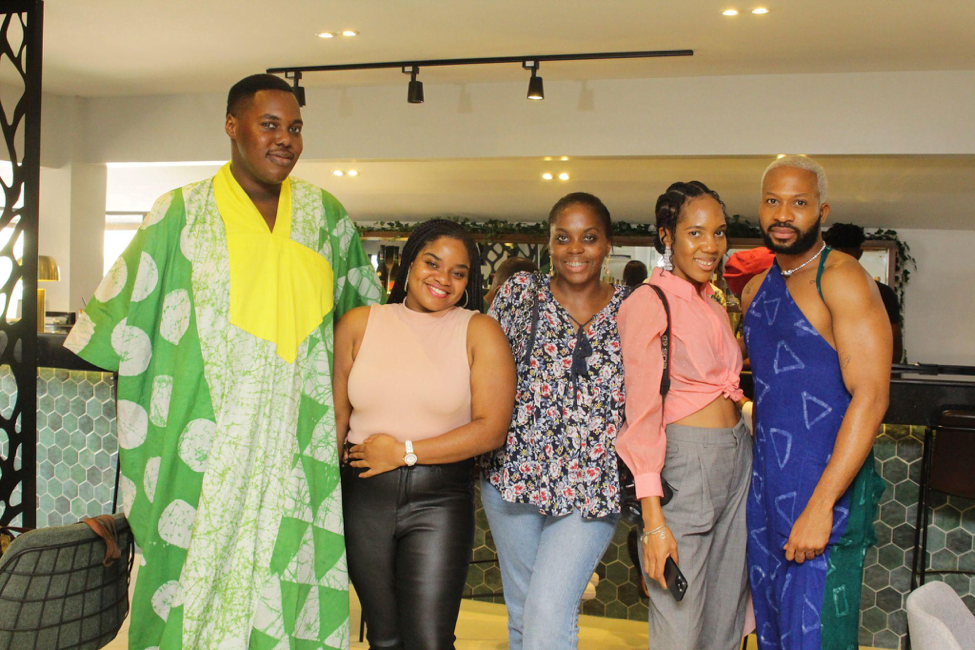 Chef Harsh started off the evening by introducing himself and telling the guests more about chapter. ''Chapter is a new leaf to modern indian. We take local ingredients of Nigeria and blend it with Indian spices. The whole idea of Chapter is basically making Indian food inspired by the culture and spirit of Nigeria.''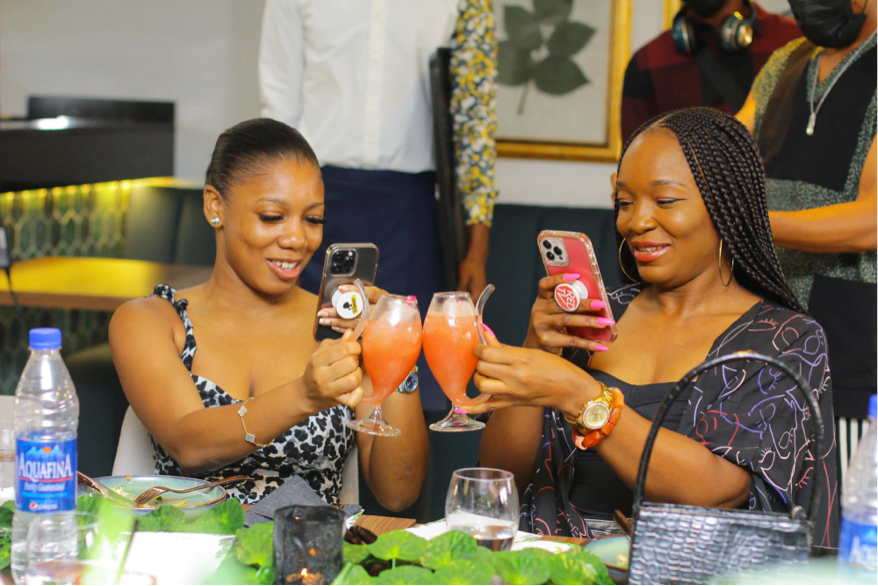 The guests enjoyed a main course that consisted of ginger chilli fish, lasooni chicken, prawn pepper fry, tadka chicken wings, pulled lamb tacos, and basil garlic naan. The desserts that followed were pistachio mango panna cotta and chocolate rose truffles. This was paired with spicy mangorita and fizzy falooda cocktails.
The crowd favourites were the spicy mangorita cocktail, the prawn pepper fry, basil garlic naan and the chocolate rose truffles.
The spicy mangorita cocktail was just the perfect balance of spicy and sweet. The drink was infused with Nigerian dry chilli pepper and fresh mango puree all topped off with a dehydrated orange slice. This drink really brought the fusion of India and Nigeria together beautifully and the guests were left wanting more after each course.
The prawn pepper fry was delicious. Succulent, flavorsome and crunchy with hints of traditional Indian spices reminiscent of Nigeria's love for seafood.
The basil garlic naan stole the show for everyone. It came with a curry sauce that was a cross between groundnut stew and satay sauce. This fusion really showed the modern Indian touch with a Nigerian twist that Chapter embodies. The naan soaked up all the flavors from each of the courses and the infusion of garlic and basil was a match made in food heaven.
Dessert wasn't left out of the picture. To crown it all up the chocolate rose truffles were a decadent treat. Dark chocolate popsicles infused with rose notes. A very rich and chocolatey dessert. The perfect balance of subtle sweetness.
Chapter Lagos is distinct from other Indian restaurants in Lagos as Chef Harsh specially curated the menu to be a fusion of traditional Indian dishes with a Nigerian twist. Guests can expect the food to taste exotic, yet familiar at the same time.
Video – https://www.youtube.com/watch?v=45dT1EPfNqQ
You can visit Chapter Lagos for an intimate dining experience like these guests enjoyed. The restaurant is located at Level 4, 1623 Saka Jojo St, Victoria Island.
For more information
Instagram –@chapter.lagos