Popular musician Tems in an interview with Native Magazine said,
"I feel like I've tried to avoid being sexualized without becoming a tomboy or looking like a gangster. I don't want to look like a boy, so I've been trying to balance being myself –I need people to understand the message behind the music, not just seeing one sexy, hot girl, who can sing".
In our celebrity style this weekend. The spotlight is on singer and songwriter Temilade Openiyi, popularly known as Tems.
She started singing in her church choir in 2009. Not until her hit song "try me", blew her up and solidified her fame.
The popular musician is also known for her features alongside Wizkid, Drake, and Dj Khalid.
From her hourglass figure, her peculiar style of glaring into your soul in her pictures, her constant brown-lined glossy lips down to her signature long braids.
She has so many distinctive features.
In addition to her musical talent, She is known for her androgynous fashion sense.
Her "comfort" kind of songs are also expressed in her fashion style.
Here are some top trending outfits of the singer and songwriter on her tours, that we are totally in love with.
The singer in a custom halt top and pleated train trousers for her London show.
This is giving  " African mermaid". Love to see it!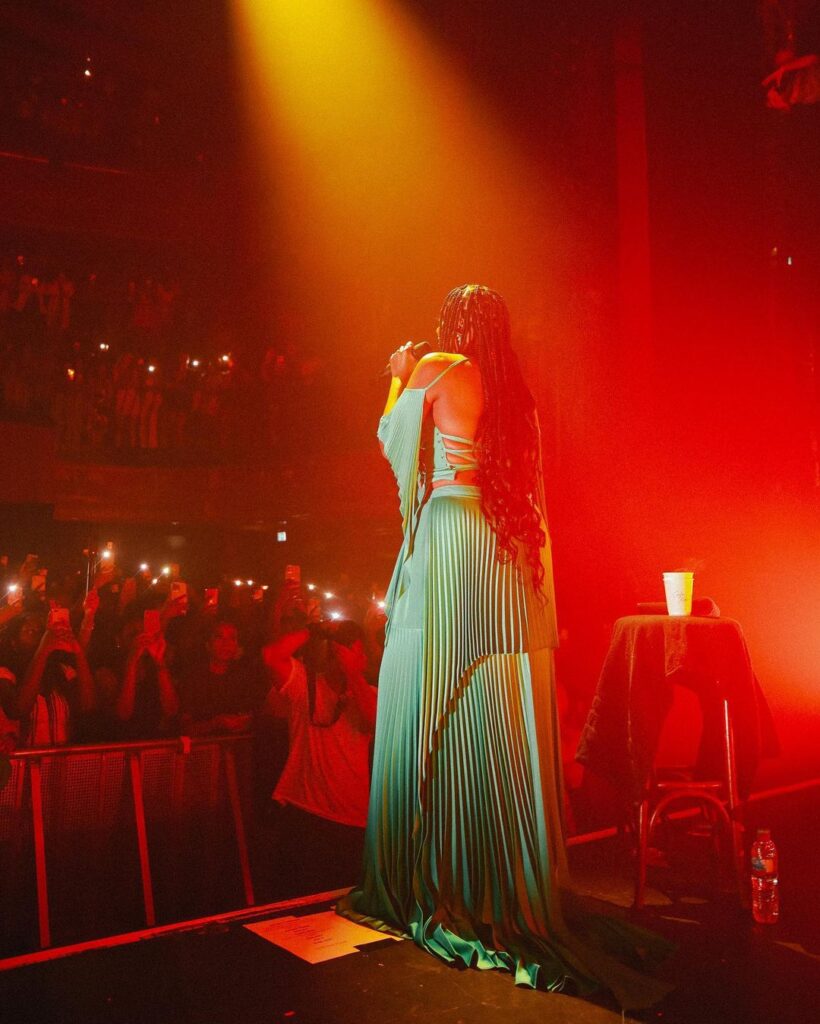 This look at the Somerset house screamed "I'm millennial but I can do Gen Z too".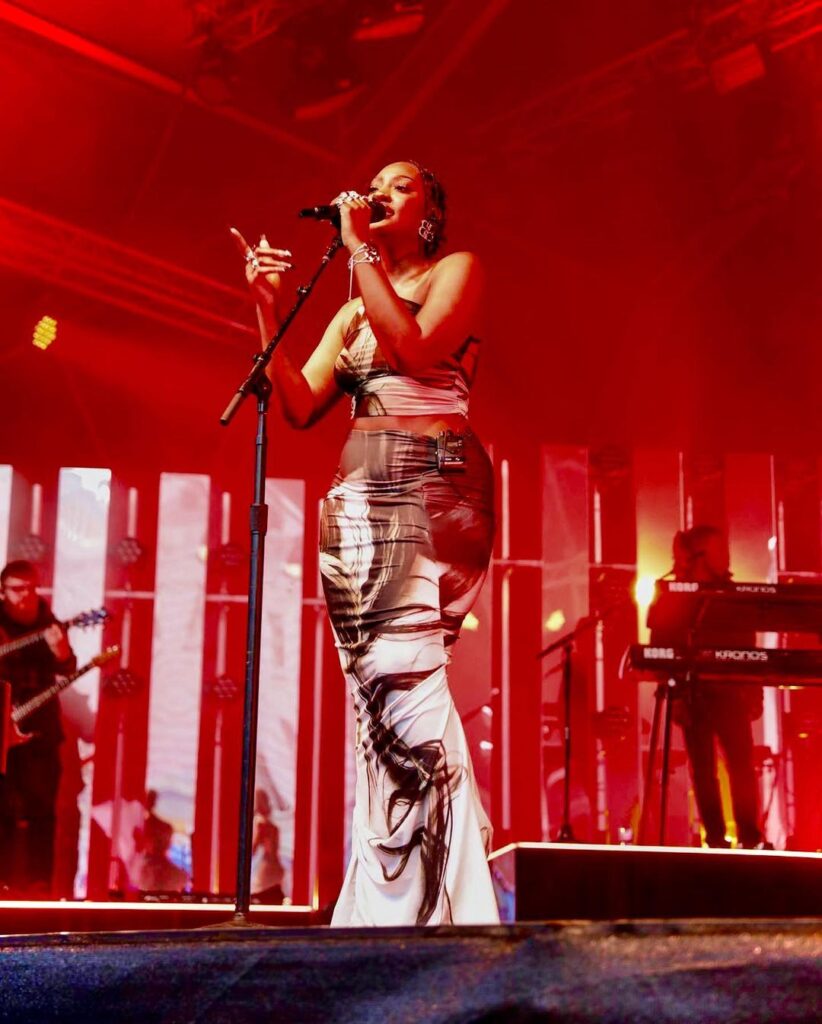 On her first show with Wizkid. Wearing a custom ivy emerald leather jacket design by Jenniferluxfordesigns.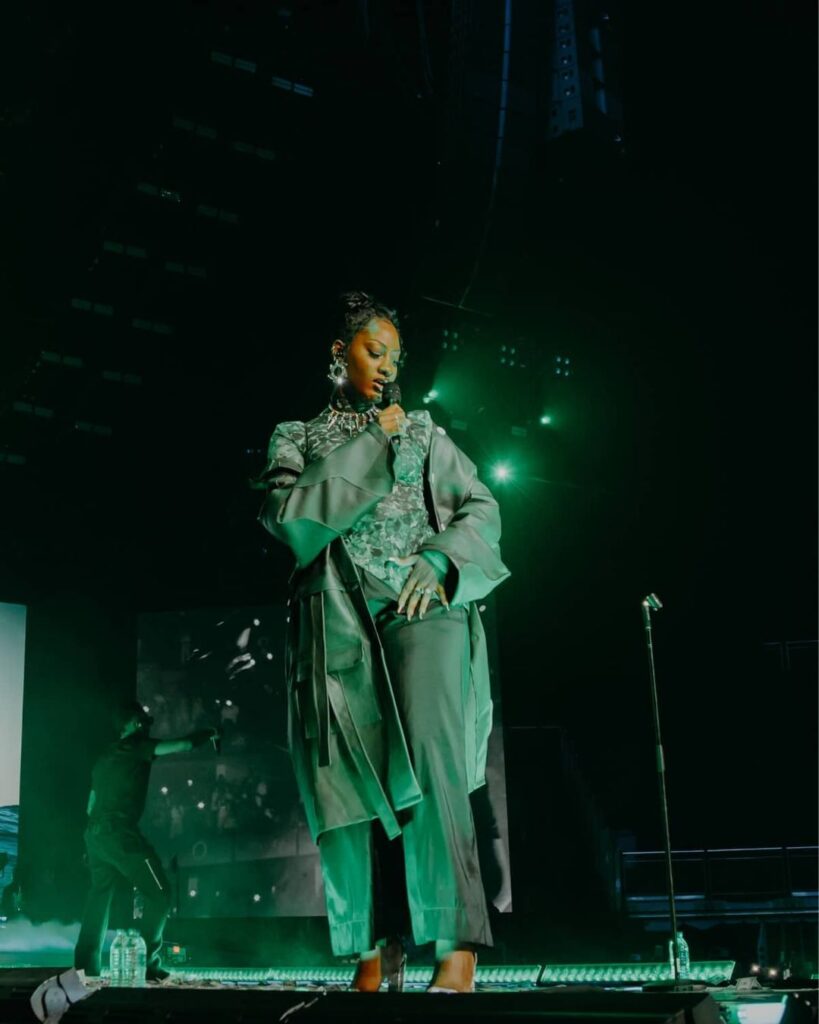 Tems looking stunning at Jemmykimmel live performance.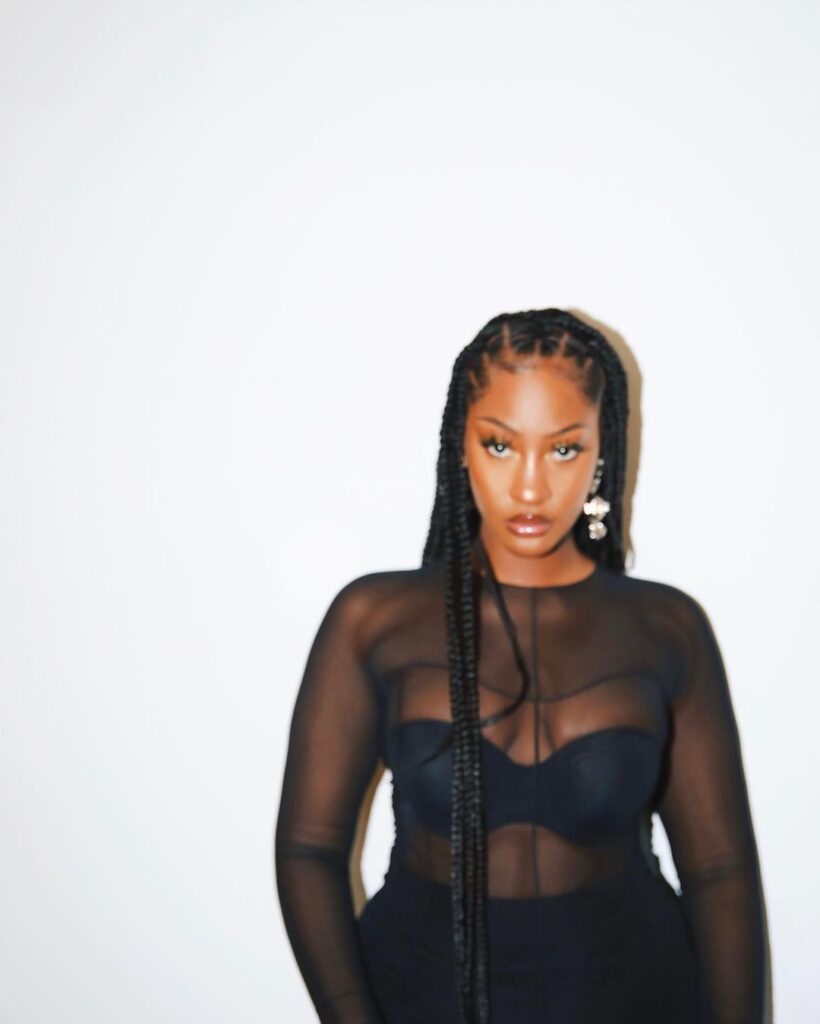 Tems never goes wrong on her sluttery two-piece. We could say this is her go-to style on shows.
This blue and black two-piece at the Massachusetts show.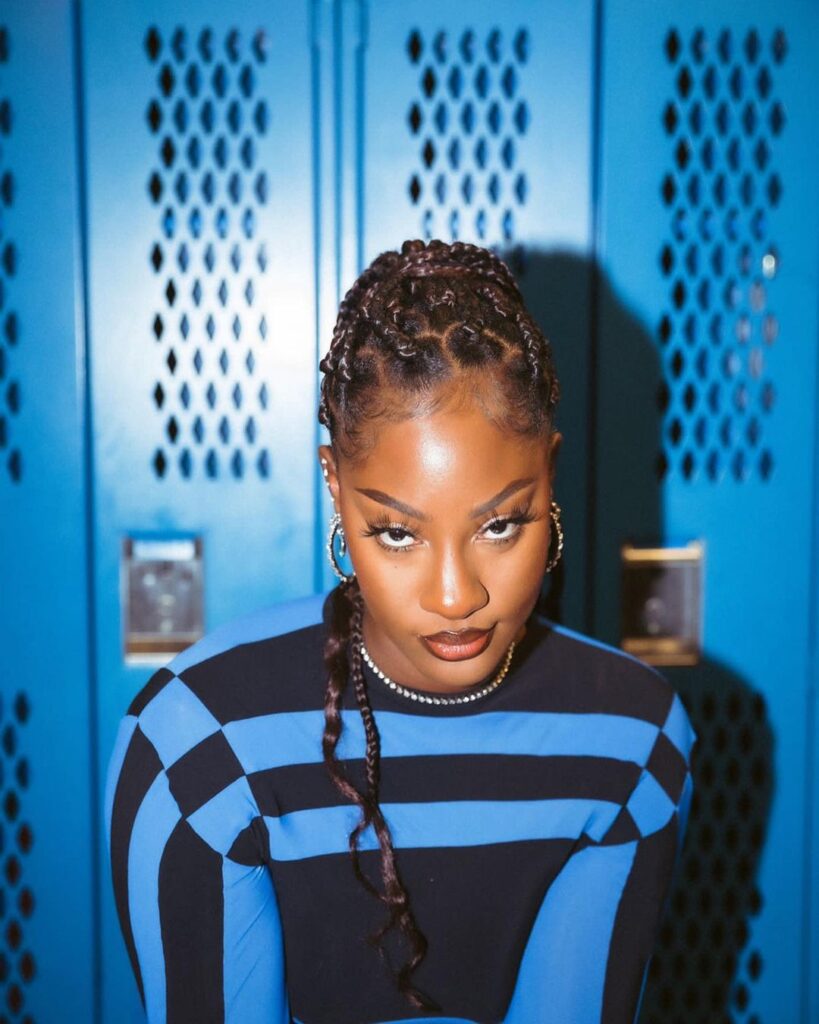 Another look at her signature two-piece style.
Hope you enjoyed exploring these looks as we did.