Do you feel exhausted after sitting at work all day? If you do, it goes to show that a physically active lifestyle is far better than a passive one. Recent studies have shown that adding just an extra 5 to 10 minutes of walking daily could prevent early death and promote longevity in most people.
Recommended Form of Walking
When we talk about walking, we do not really mean a leisurely walk. Although, a relaxed stroll can be counted as exercise and physical activity. We are actually talking about walking briskly, or in a way that all your muscles feel the exertion. In addition, a more beneficial walk would have you short of breath for a few minutes. When you engage in fast walking or brisk walking, it should raise your heart rate and have you sweating.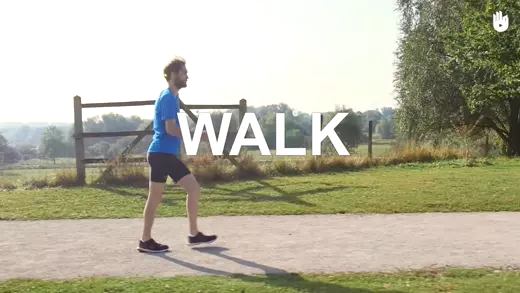 Benefits of Walking
It helps to relieve stiff joints and muscles by promoting proper lubrication. This means that walking can actually help prevent or improve osteoporosis and arthritis.

By activating cardiovascular muscles to fitness, walking helps prevent or reduce cardiovascular diseases.

Walking helps us burn fat and maintain optimum body weight by encouraging proper metabolism and digestion. Surprisingly, it also reduces cravings.

The

American Cancer Society

led a study that showed that women who walked more had a 14% lower chance of getting breast cancer. Some other studies have also revealed that there is a positive relationship between walking actively and a reduced risk of other forms of cancer.

It reduces the risks of Diabetes and improves the immune system generally.

Walking as a form of exercise triggers and balances hormones in the body. It reduces stress hormones, improving mental health.
If you do not have time to walk for at least 5 to 10 minutes daily, you may want to make time for it starting today. It will be more beneficial to share your break time and use some of it to walk. You may decide to walk briskly while attending to various tasks in the house. For instance, walk briskly to the toilet or the kitchen, walk fast to your car, etc. As much as possible, reduce the amount of time you spend sitting or lying down.
A little walk is fine, more walking is better, but more fast walking or brisk walking is best to keep you fit, improve your mental health and promote longevity. If for any reason you cannot walk, any form of relatively vigorous exercise for at least 10 minutes daily will do just fine. Walk More, Exercise More for longer healthier life.
Disclaimer: Please consult your doctor before engaging in any new form of exercise.
For more on health and wellness, visit here.