Our creative spotlight shines on Ijoma Maduabuchi Godswill popularly known as King Buchi. The founding father of one of the main leather-based manufacturing company in Nigeria. King Step and Leathers is full Nigerian leather-based emblem. The brand is strictly focused on manufacturing Unisex leather-based products. For the use of all Pam slippers, shoes, wallets, belts and the list goes on.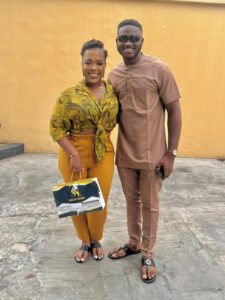 King Step and Leathers was first introduced in December 2019 when it was just referred to "KingStep" it's niche was mainly Unisex shoes and slides, on the long run in about 1 year, the brand expanded and began to produce leather works wildly, which resulted to its present name and tag.
Production of items has a time range of availability between 4-5days after payment has been confirmed, using the best and most durable types of leather leather materials. The target audience for this brand is limitless being that it concerns are wide, with very affordable prices that enables everyone's purchase interest. It's aim and Objective is to deliver excellence and value to your money.
Over the few years, the shoe brand has grown tremendously, having attractions from our own local celebrities and retaining them as customers. They have also supported the movement by initiating the brand to a wider reach.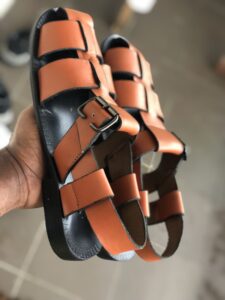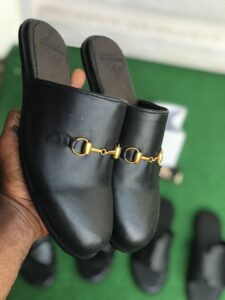 The intention for KSL is to make certain that everybody around the world has an object from the emblem of their homes.
Personal Instagram https://instagram.com/kingbuchiii?igshid=NDRkN2NkYzU=
Business Instagram https://instagram.com/kingstep_and_leathers?igshid=NDRkN2NkYzU=