Yes, Janet Jackson's Rythmic Nation could crash laptops. What a joke! Wait until this joke begins to make complete sense. They said it is a 'frequency thing'. After all, songs are made by 'rhythmically combined' sounds, and these sounds are emitted at various frequencies. That bit sounds about right. So? 
What caused the crash?
Janet Jackson is one of the world's best-selling music artists. Her 1989 pop hit 'Rhythm Nation' is reported to have the ability to crash old laptops that have certain features. This report came when Raymond Chen, a Microsoft blogger, told a story. In his story, a computer manufacturer had found out that playing the Janet Jackson song caused certain laptop models to crash. Surprisingly, the sound could affect any similar laptop nearby.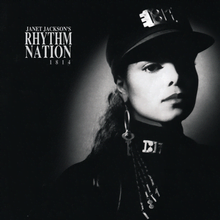 Further investigation showed that the music video actually occurred when the song hit a particular frequency. The frequency was the natural frequency of any laptop model with 5400 RPM hard drives. What makes this occurrence concerning is the fact that it does not only affect the laptop used to play the music but any other laptop with 5400 RPM hard drives. In the world of technology and cybersecurity, that could become a big deal if exploited.
To handle the problem at the time of discovery, the computer manufacturer that found the vulnerability set a custom filter to identify and remove similar frequencies in any audio file. They also put a digital sticker reading 'Do Not Remove' on the custom filter. Hard drives have improved over the years, but it is possible that the digital mark is still there. Who knows what could come out of it?
Verdict on Rythmic Nation
Therefore, the Mitre Corporation has listed Janet Jackson's 'Rythmic Nation' music video on the register of Common Vulnerabilities and Exposures (CVEs). It is listed as  CVE-2022-38392  and acknowledged by the security vendor Tenable.
While this whole story sounds like the joke of the day, there is such a serious cybersecurity mess that could come out of it if taken lightly. 
Keep reading to stay updated on recent happenings.