This week has been filled with a lot of drama in the Bigbrother house.
There was going to be an eviction for the housemates, but there was no eviction for Big Brother. 
Actually, there was an eviction, but not in the traditional sense. 
How? 
Wait a minute, there are four housemates who aren't in the Bigbrother game but are in the house as fake housemates. 
When a fake housemate is evicted, it doesn't count as an eviction because they aren't in the game. Do you understand?
A Fake housemate named "Modella" was recently evicted.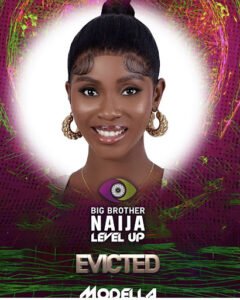 Not until Big Brother asked the housemates on Monday to nominate those who should be up for eviction this weekend, but instead of the viewers voting for their favorites and having the least voted evicted, the housemate with the most votes will be evicted immediately!!! 
The housemates were depressed, but man has to do what man had to do, so they all voted. 
After all, it is the end of the day. Amaka and Doyin received the most votes and were the first to be evicted. Doyin, on the other hand, had an invalid vote from a fake housemate.
 As a result, Amaka was automatically evicted.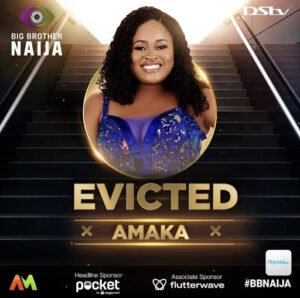 Here are the reactions from fans on Twitter.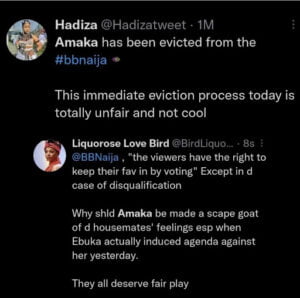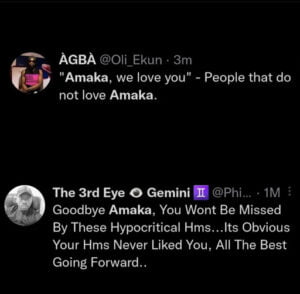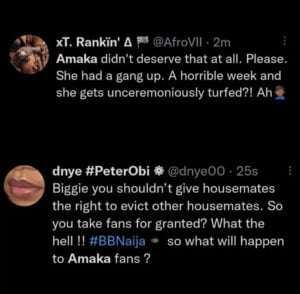 We didn't see it coming, but that's life. 
This week, all of the housemates are up for eviction. 
What exactly is big brother up to? 
We are in anticipation. This is so much tea for a week. 
Check out this space for more Bigbrother updates.