Raised as usual as possible by his father, Ogiame Atuwatse III, the present Olu of Warri is notably settling into his new role.
Ogiame Atuwatse III is the son of the 19th Olu, Ogiame Atuwatse II. He succeeded his uncle Ogiame Ikenwoli, who Died in December 2020.
His Majesty, Ogaime Atuwatse III, the Olu of Warri celebrated his 1st Coronation anniversary, as the ruler of the itsekiri and Warri Kingdom, on the 21st of August 2022.
Firstly, The events started with a praise day on the 17th and 18th of August. At the Brown Hill Hall in Ogunu, Warri was packed to the brim for the Iwere Music Concert.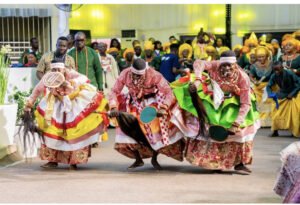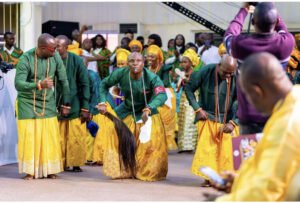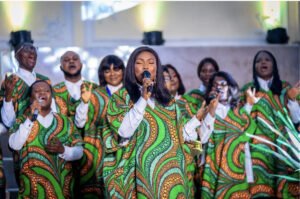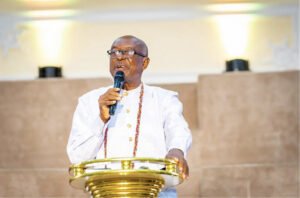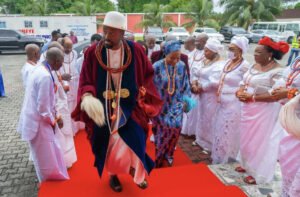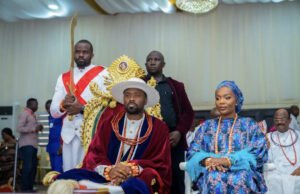 Clearly, ascending the throne, the Olu of Warri has positively impacted the people of itsekiri. And also expanded the global visibility of this culture.
Furthermore, He shared a new initiative called the Royal I were Society. This society, through debates, lectures, drama plays, and other artistic outreach, will inspire the children and help them identify and connect with their cultural heritage.
Subsequently, there was also a golfing contest for the coronation anniversary.
A homage-paying and cultural day followed the music concert and golfing, during the inauguration.
Thousands of people, within and outside the kingdom, came to pay homage to the Olu in a colorful display of cultural outfits.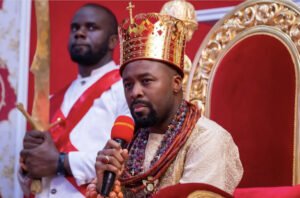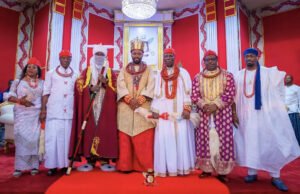 Above all, The elated Olu shared his gratitude to them all. With special thanks to his wife and the leaders assisting him.
The coronation concluded with a thanksgiving service at the Four Square gospel church, Old Palace.
In addition, many dignitaries from different political parties were present.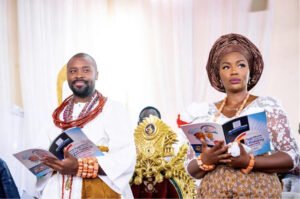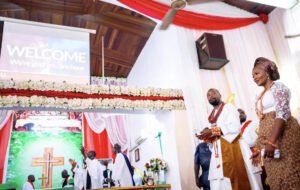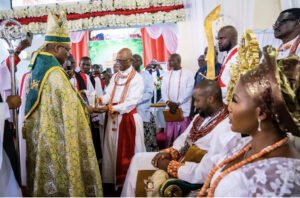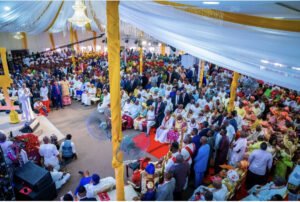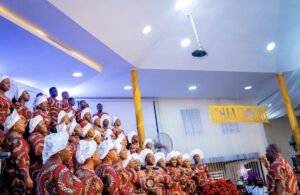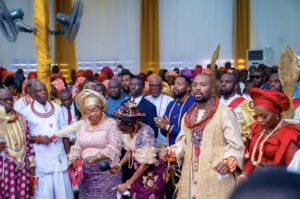 Such as, Deputy Senate President, Barr Ovie Omo- Agege; Delta State Governor, Ifeanyi Okowa; former governor of Delta State, James Ibori; Speaker, Delta State House of Assembly (DSHA) Hon Sheriff Oborovweri; Chief Kenneth Gbagi; Gubernatorial candidate of Social Democratic Party (SDP) Chief Great Ogboru and the gubernatorial candidate of All Progressive Grand Alliance (APGA) Senator James Manager.
Finally, The service ended with prayers and warm words from the Olu.