This article is about the little girl Mehcosa sending chills with her voice and numerous covers of Nigerian songs.
What is it about her?
Mehcosa is a young musician known for thrilling covers of mostly Nigerian songs,
Mehitabel Cosa, nicknamed Mehcosa, is a British-born Nigerian based in London. Born in 2010, she is currently 12 years old.
There have been rumors about her parents, but none have been confirmed.
Shockingly, her tribe ails from the oduduwa lineage, which has been hard to believe because of her physical features.
The young artist, Mehcosa is light-skinned, with very long wavy hair.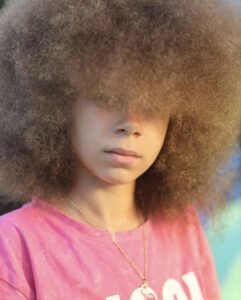 Mehcosa went viral after her cover of yemi alades song, Shekere, featuring Angelique Kidijo.
Currently with an Instagram following of over two hundred and forty-two thousand, and two hundred and ninety subscribers on youtube.
She has gone further to make other covers of songs from Nigerian artists. From Patoranking, Wizkid, Crayon, Kizz daniel, Buju, Victony, and many more.
Even though she hasn't been confirmed to be under any record label, she released her debut track in 2021 titled 'Modupe', followed by her recent single "Na You" in 2021.
With her passion and energy thus far, the music industry promises to be a good one for the young artist.
Check out the video of Na You by Mehcosa.