The last day of the show and final runway debut came in fact, as the most beautiful experience. We can either it is a result of the emotions that accompanied the end of the show, or the saying that goes the best is saved for the last.
However, the collection on the last day came firmly tied to culture, nature, and traditions.
Green Access – HeruShezi
-Her Shezi's debut collection on the runway featured pieces made from up-cycled materials and dead
stock fabrics. With gemstones and tie-dyed fabrics to make intricate cuts and expert garment construction on each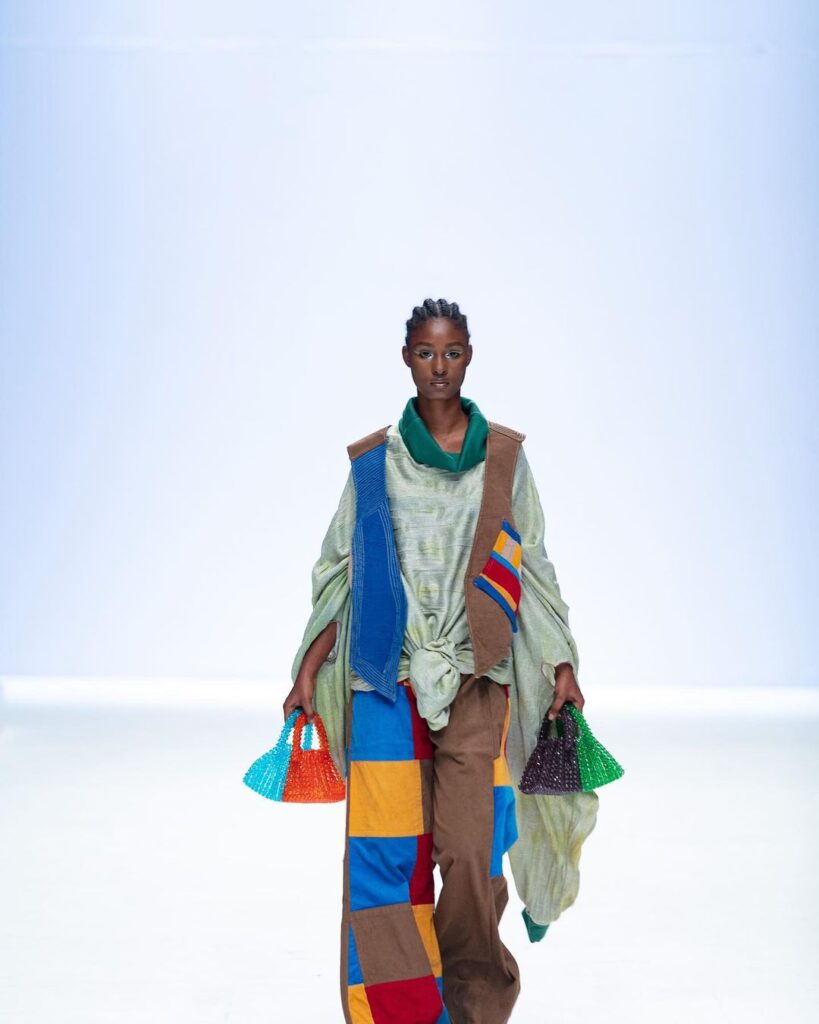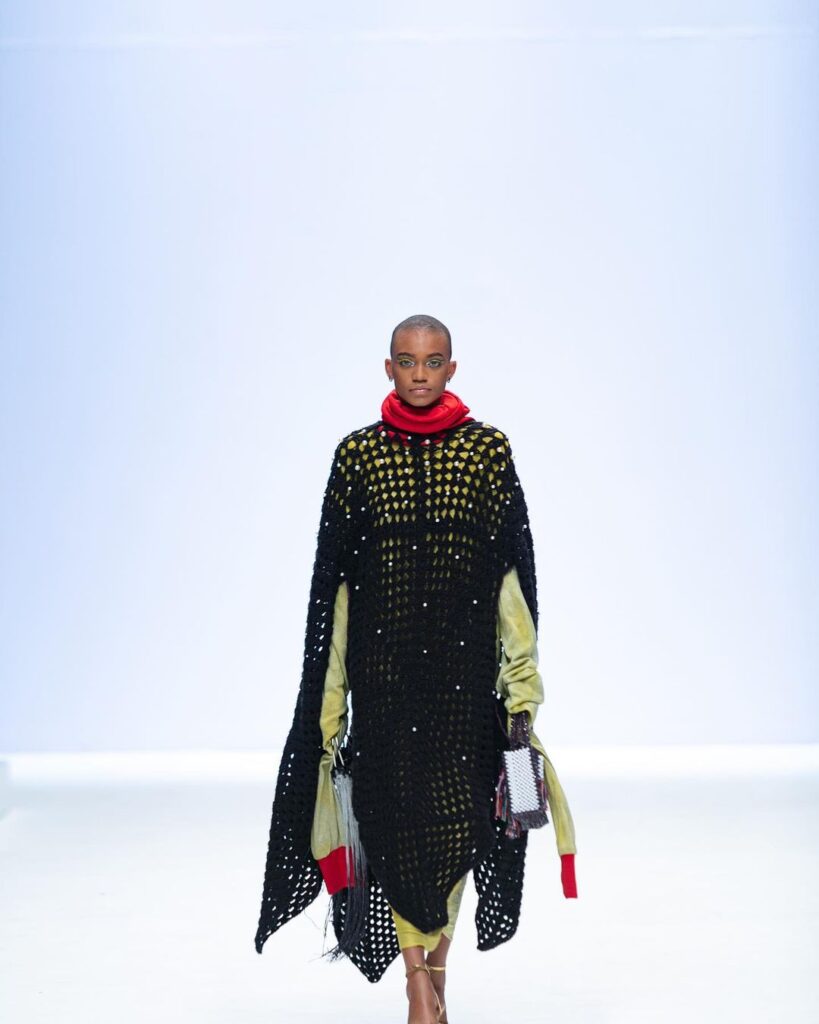 Green Access
House of AKACHI 'N'okpuru Mmiri,'. which in English means "beneath the waters". House of Akachi's debut show on the runway, is a discourse between water, architecture, global climate change, and fashion. The womenswear collection includes locally sourced vintage textiles. Also deadstock, as well as feminine silhouettes in a stunning navy hue.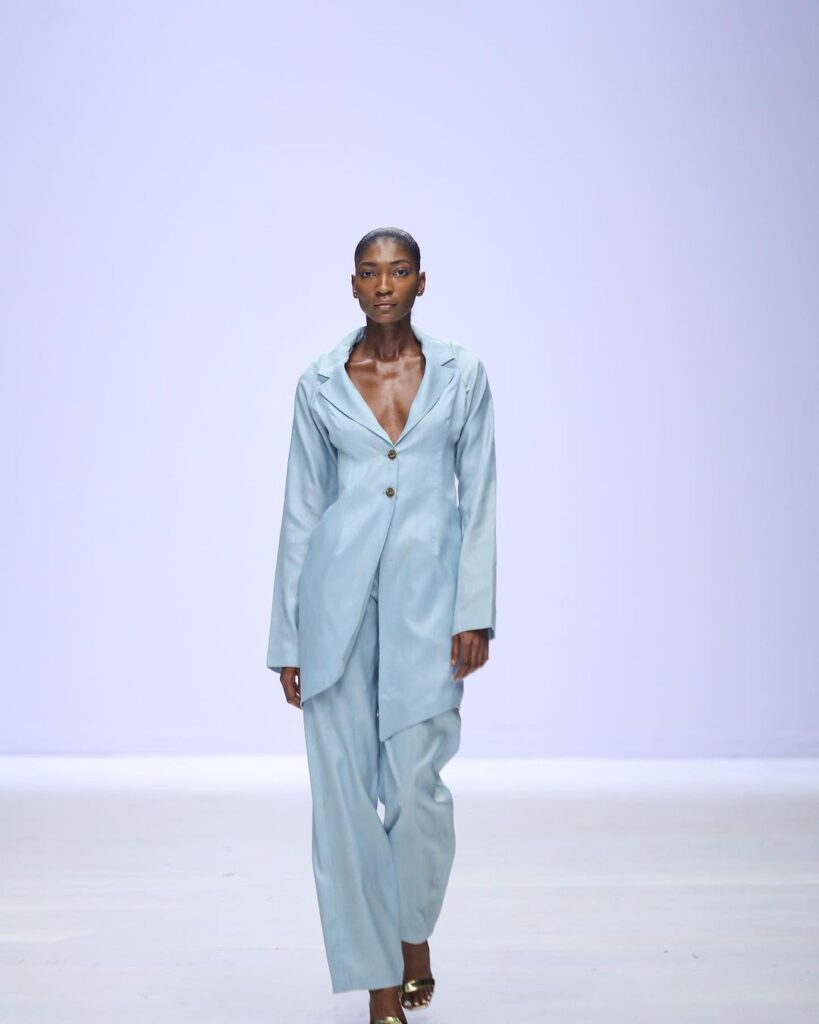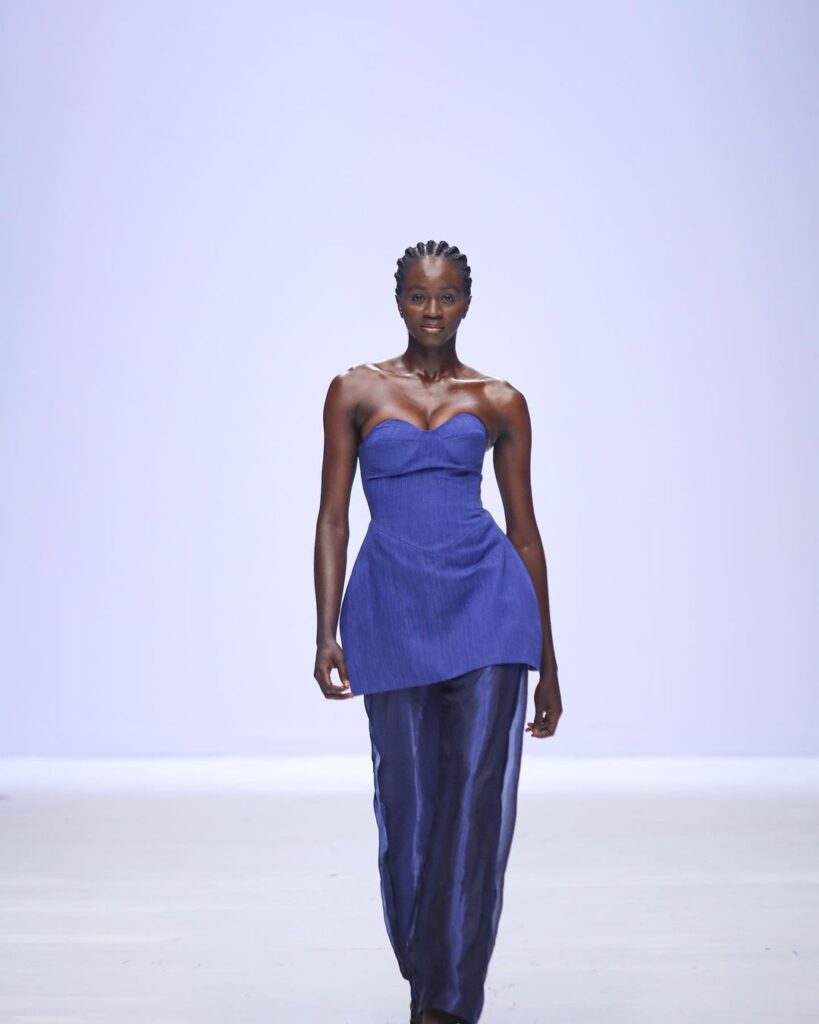 Oshobor's debut, "Na man you be!" addressed the topic of toxic masculinity in Nigeria. It also praised men and women who serve as endearing father figures in society.
The collection featured symbolic pieces such as the "Oja," which is used by Yoruba mothers, and the "Isi Agwu," which is associated with Igbo chiefs.
The designs were created with the brand's signature medium. And waste wool, in an exquisite color combination of white, red, and brown.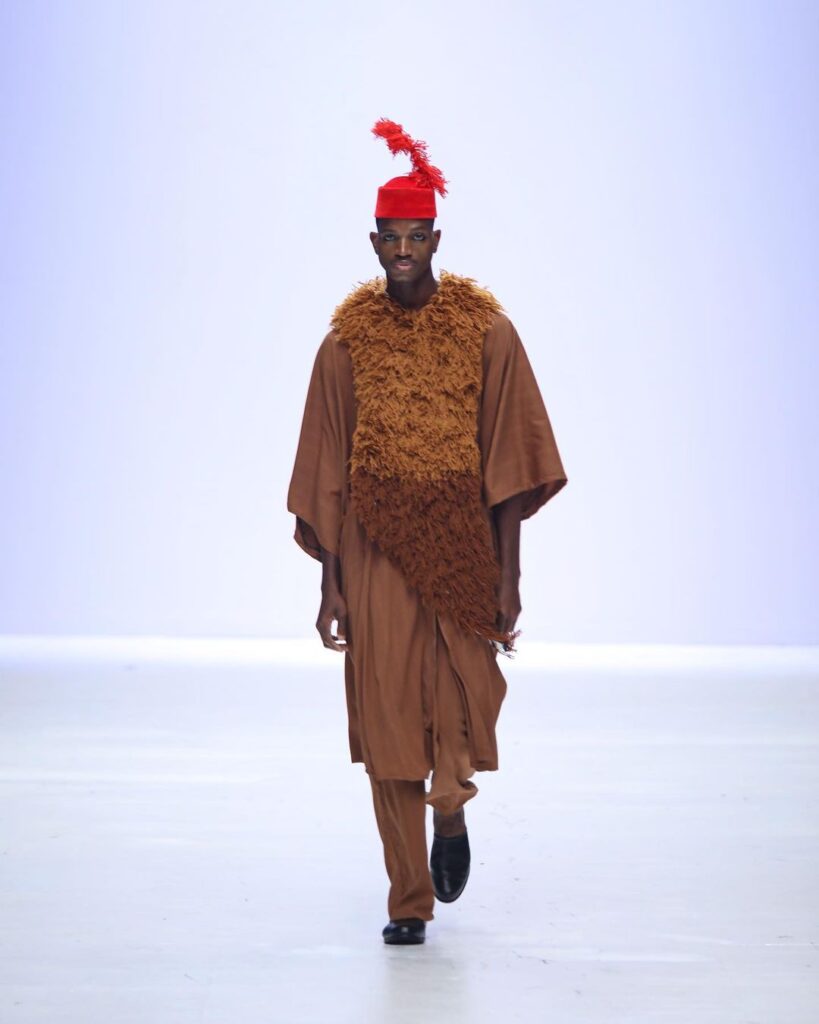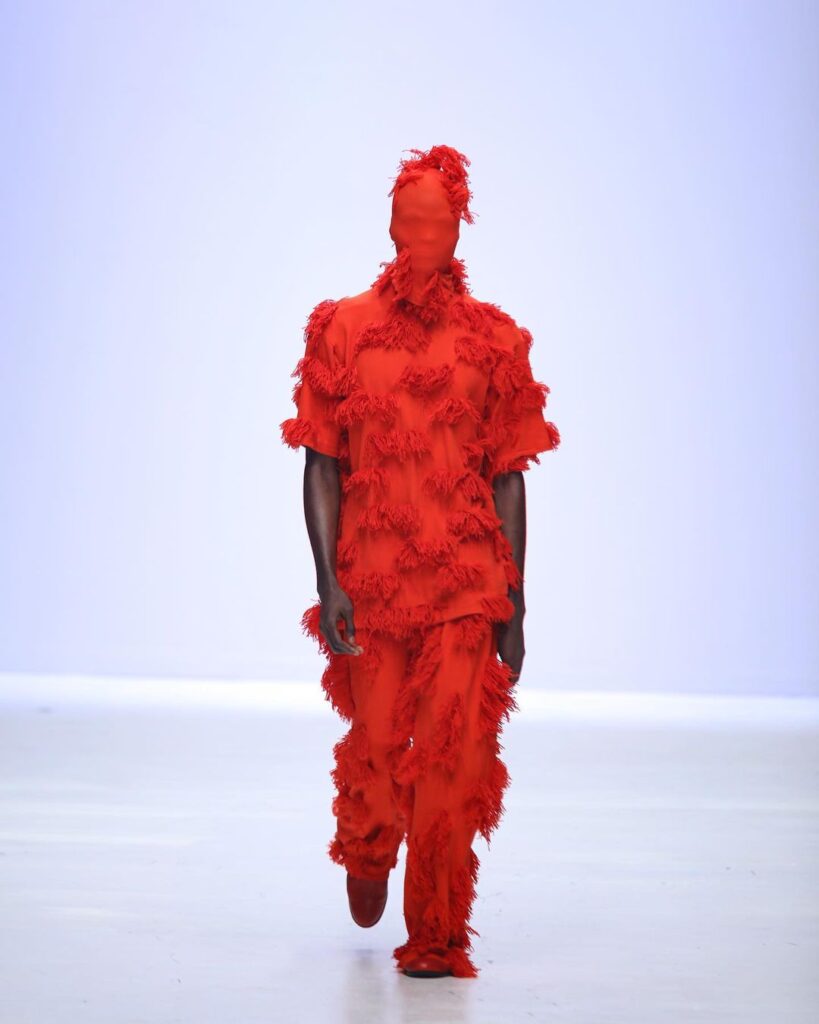 Pepperrow's collection on the runway is a visual expression of the creative director's artistic nature.
The brand's show presented a beautifully designed array of looks in pastel pinks, solid browns, and tie-dyed motifs.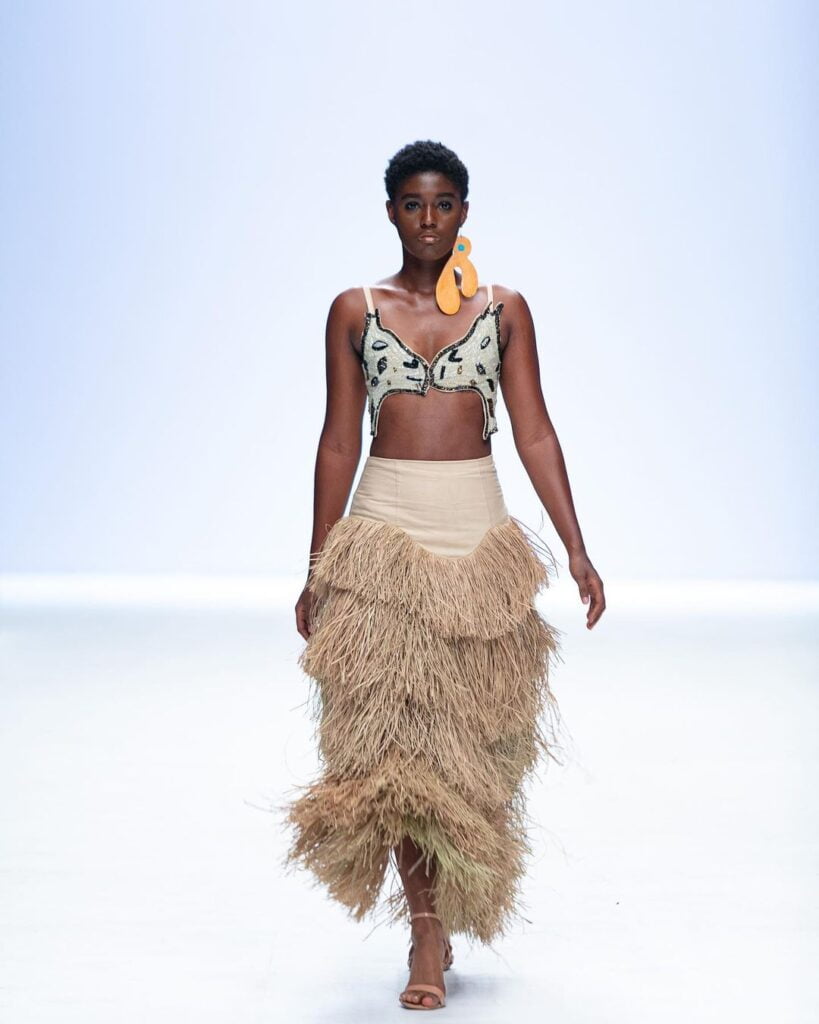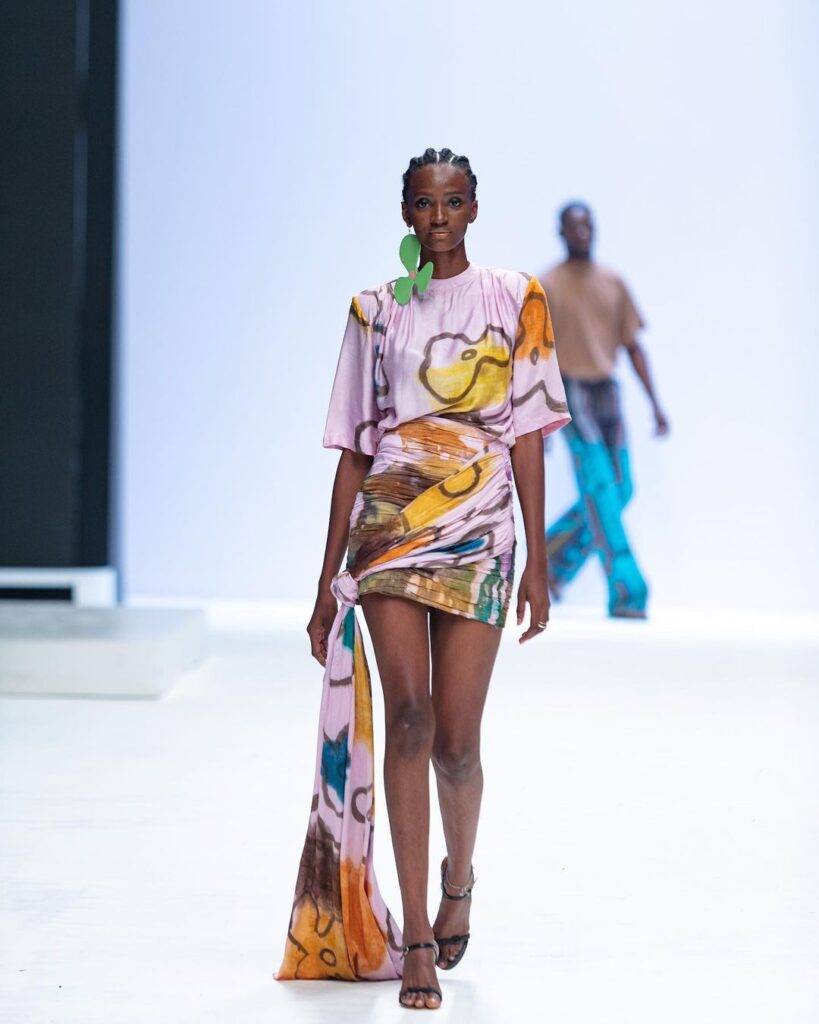 If we are to rate this year's Lagos Fashionweek show, we would give it a 100/ 10, definitely worth the rating.
Also, The hosts, designers, models, and entrepreneurs outdid themselves.
Check out more of the looks from the last day.