Faith Morey & Ethan Morey
The Supermodel and Supermom…
Born on the 21st of April, Faith Morey is an accomplished model, designer, actress and solar panel consultant. Morey, is an alumna of two renowned acting schools in Los Angeles –Kominsky Method and Acting Center. She holds a first degree in Law from the University of Abuja, and a second Bachelor's degree in Business Management/Human Resource from Lone Star University, Texas. In 2011, Morey welcomed her only son (our other cover star) Ethan who has been a continuous source of joy to her.
Morey gives us life nuggets in this interview with Red Edit.
Tell us briefly about yourself and your background
I'm Faith Morey, mother, entrepreneur, model turned designer and lifestyle manager.
How has the journey been so far?
First of, time works differently when you have kids. A year feels like 3 seconds and hour feels like a century.
I can't believe my son is 11 wow. Well it has been interesting, I never knew how much love my heart could hold until I heard someone call me MOM.
I became a mom really young, when my age mates were living the peak of their lives, going to concerts, having boyfriends, making mistakes.
But I wouldn't trade motherhood for anything in this or next lifetime. Having my son grounded me. I am a better person because I have him. It's been a roller- coaster but I did it looking fabulous honey.
How many children do you have?
For now, just one. Ethan and he just turned 11.
Do you plan on having more kids?
If you asked me 4 years I would have said no, but now, my little man is obsessed with kids and reminds me how good of a big brother he would be. I also do not know how I would have gone through life without my younger ones. So being the only kid, I feel bad for him. I think I'm ready.
How do you spend family time?
My son and I have a bucket list, we travel a lot.
When we are home in California weekly we look for the hidden gems (hiking, Go cart, movies, museums, fine dinning, books)
It's important for parents to know kids remember a lot, so I want him to look back and smile.
What has been the hardest period of motherhood for you and how did you deal with it?
My first was starting my business and balancing his dropping off at school, making sure I pick him up and showing up at every sport practice, he is particular about it.
Also, having that talk with your kid. My son is super smart anyone who have had the privilege of meeting him know, but when it comes to girls, etc he is super oblivious. His age group in America are talking about girlfriends and so on. I had to get my brother and man to help me with giving him 'the talk'.
What is your favorite part about being a mother?
Going for dinner with him, movies, wrestling with him, racing him to the car, I'm a fun mom. Every time spent with him is my favourite part I can go on and on.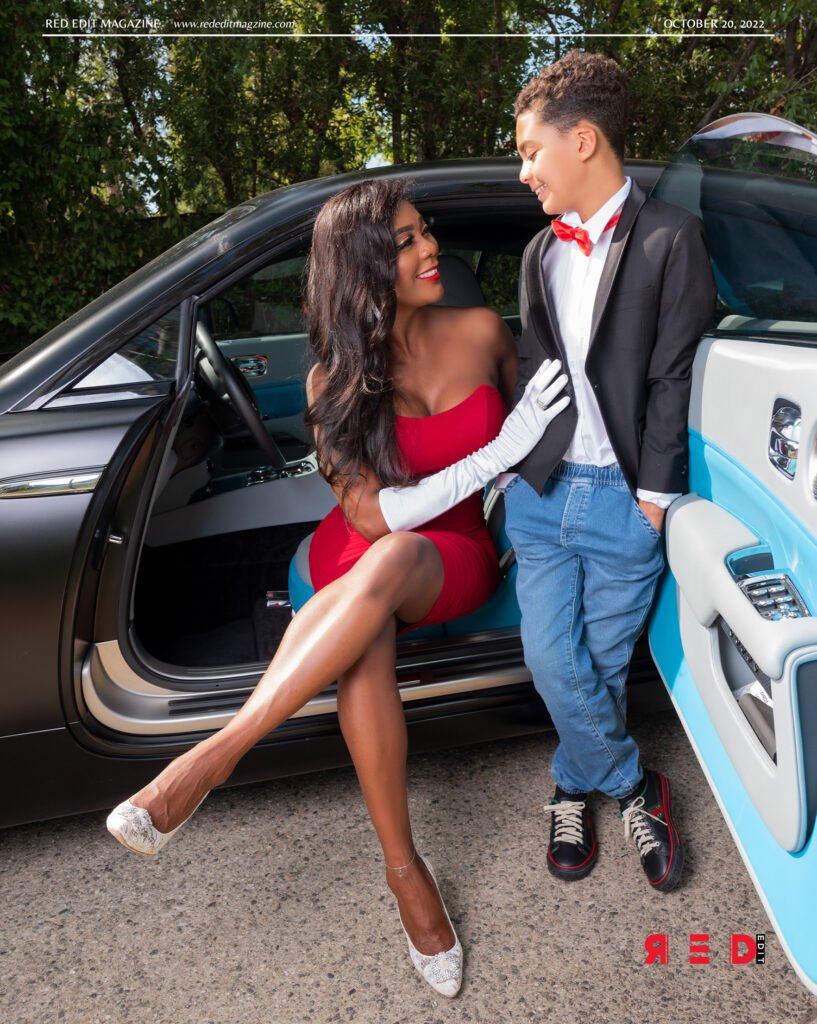 If you had to choose one parenting mantra for yourself, what would it be?
It is not what you do for your children, but what you have taught them to do for themselves that will make them successful human beings.
What are you most proud of in your motherhood journey?
Looking at my son, and hearing him speak to adults about any aspect of life. CNN, politics, policies, history, kindness, morals, etc.
We can be in any room and he holds himself with the utmost respect.
Eating etiquette, walking, talking. You want to catch me smiling? Catch me with my little man. I beat my chest everyday "Faith you did well".
Are you a typical african mum? If yes tell us some of the African mum lessons you teach your son.
Honestly, I'm not an African or western mom. I am a good mom who have learnt to use both worlds to raise my son in the best way I can.
My mom tried her best and one thing I will never forget is waking up 6:39 am with daily devotion lol. Every Sunday we never missed Church. If you are sick they will literally carry you in a stretcher.
I don't wake my son 6:30am but I make sure we pray daily when he is up and before bed I think that's African enough. We try to make church but because we travel a lot we resort to online church Joel Osten is understandable for kids & adult. My little man knows better not to lie, and anyone who knows us know not to ever use adult or bad words around my little man or else you pay $1 for every time you do and trust me he uses venmo, zelle and cash lol.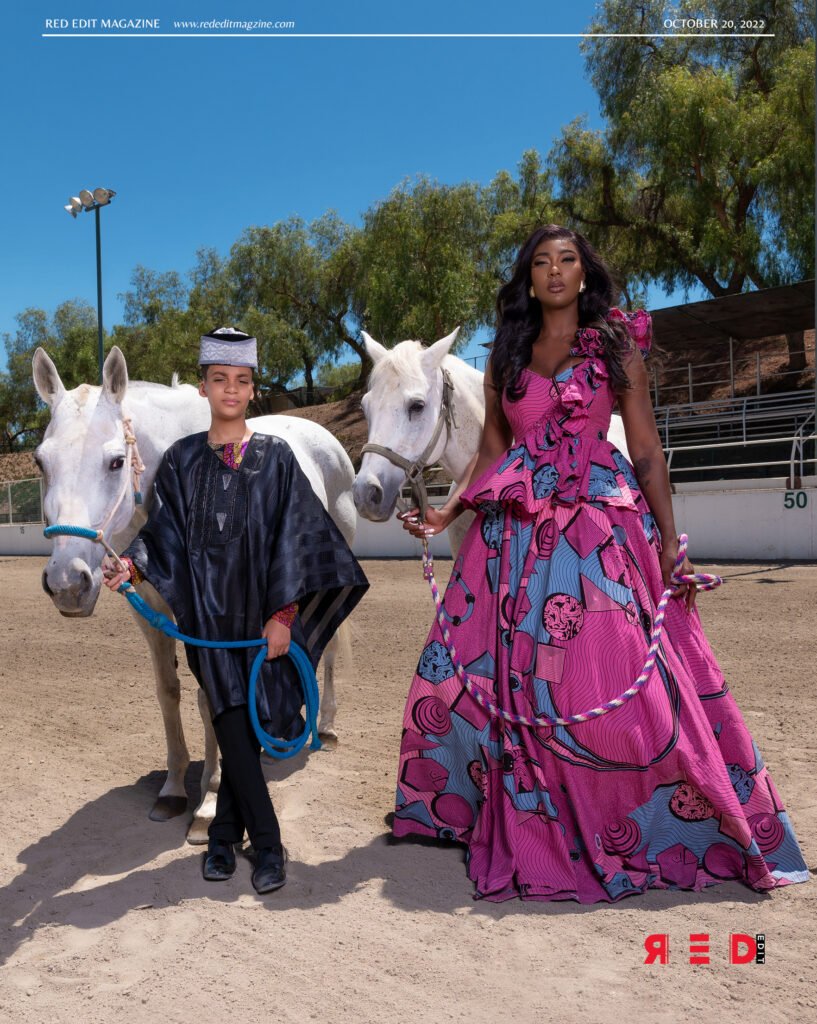 You were born and raised in Nigeria, has this influenced the way you raise Ethan abroad?
Being a mom is like jumping out of the plane. There is no manual to raising a kid home or abroad, every kid is different.
There are more than one way to raise children. The goal is to raise confident, secure and kind kids, not robots that we program through training.
In Nigeria, we spend time disciplining our children, don't get me wrong discipline is important but in motherhood we are stuck between the desire to protect our children's innocence and having to educate them on the dangers that exist in the world.
Do you think being a single mother affects how a child is raised?
I will be lying if I say no. I have always been open about having a dad or a man in a kids life. Moms need support, it takes a community to raise ayou child's.
I realised at age 8, I was over compensated for him not having his dad. And since then, I start by saying I understand you want your dad but mummy is trying the best she can. I call his dad to talk to him in the calmest way possible too. When it comes to my son I am never proud to ask for help.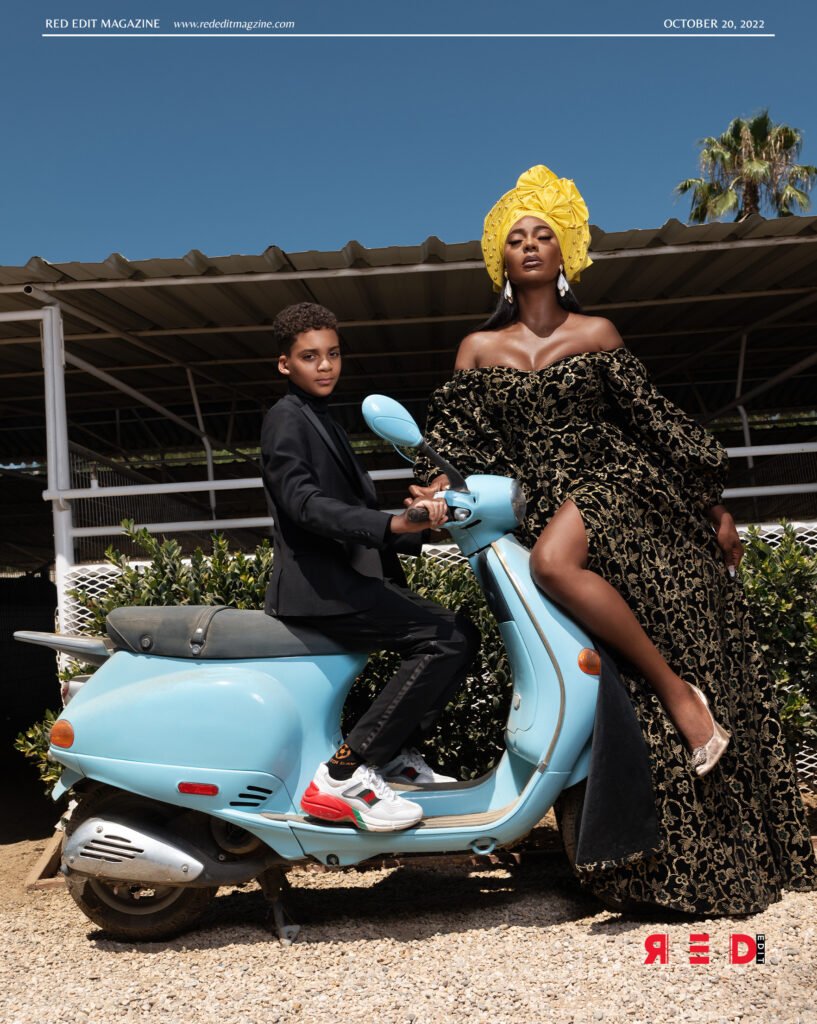 Advise to other single moms?
Oh boy it's hard trying to discipline your child.
It's okay if you can't do everything on your own, ask for help if you need to. Asking for help doesn't mean you are failing.
In other to take care of your kids, you have to take care of yourself.
Lastly, parenting doesn't come with an instruction book, so always ask for help, have fun with your kids, laugh, dance that silly dance, do all the things you wish you did with your mom. And remember why you hustle daily.