It's the end of the 2022 fashion Week(end).
The GTfashion weekend has come and gone, leaving us with new trends from the runway.
With a long list of designers like Quil Lemons, Marielle Bobo, Alice Temperly, Mila Thomas, Dapper Dan, and Antoine Gregory, gracing the runway.
To our surprise, previous trends were modified and returned to the runway. From Denim,90's look, old school kids, and Buba. Here's what your favorite designers, models, and editors had inspired as trends for the new fashion season.
1. Breezy  two-piece 
There is a trend of two pieces in vogue now. But more than ever, the GT weekend runway showcased modified and more unique styles of two pieces. The runway was also stormed by different models in Two pieces with different top and bottom prints to compliment the vibe. This is the go-ahead to stock up your wardrobe with this unique fashion style. 
2. Fashionable Buba
The Buba has always been a go-to style. It's always for a simple and modest look. But the designers at the GT fashion runway created a new sensation for it. With a  more sophisticated design for every Buba on this runway. We are also digging into this trend. 
3. Denim
This season, head-to-toe denim took over the runway, with an oversized and comfy style. It is a clue to embrace our inner child that loves to be in denim all the time.
4. 90's look
The runway had almost all the models on the 90's vibe, from the two-piece to the cool kids look. But with a pinch of unique Gen z style. This is a trend we are looking forward to.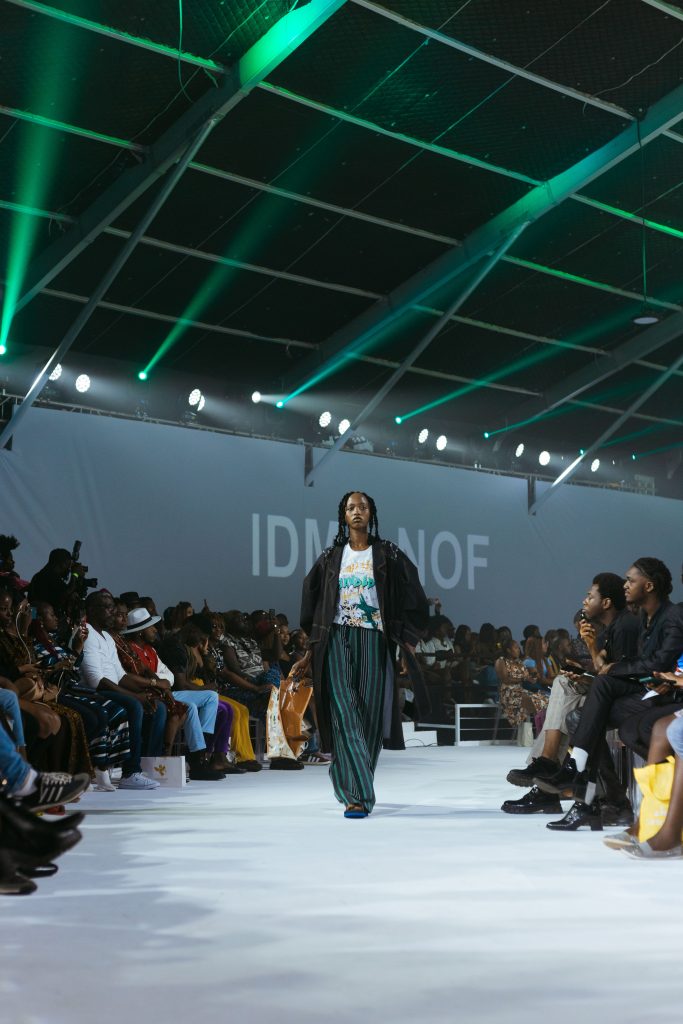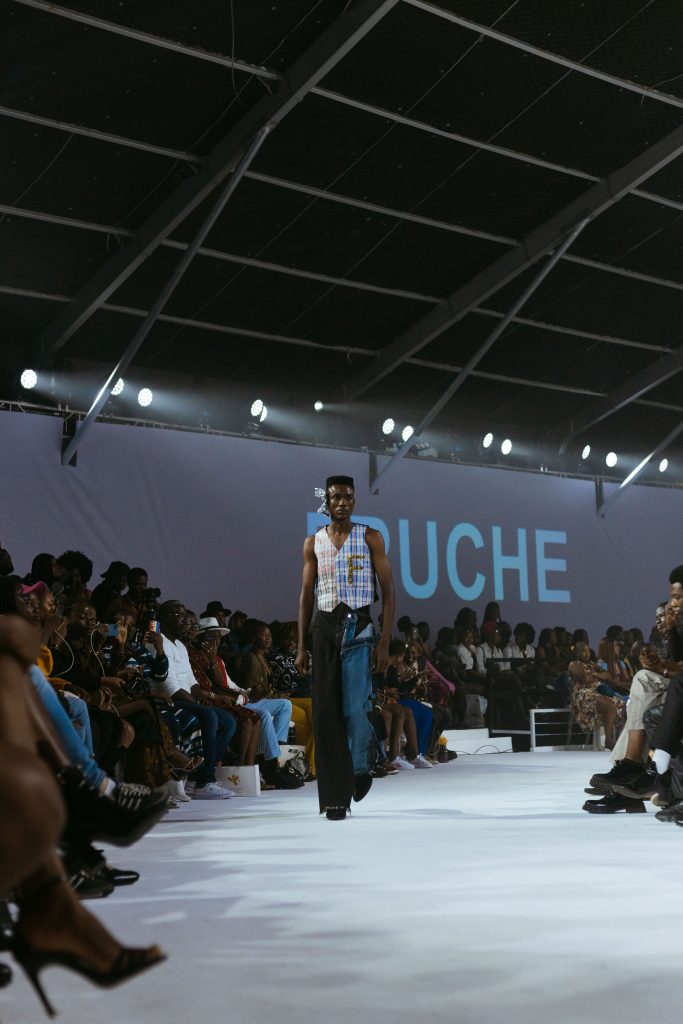 5. White dresses
One look we got used to on the runway was the white dresses.
Almost all designers gave a unique and sophisticated white dress design. White dress has always been a selective piece. But this might be a trend to rock a white dress anywhere and anyhow.
6. Rafia Trend
Mostly by Pepper row and Nkwo. We noticed a touch of Rafia on most of the unique dress pieces on the runway, down to even the denim. We are not going to deny the calm yet alarming look Rafia gives to these outfits. The introduction of Rafia in the fashion world is a conscious effort, engineered for sustainable fashion in Africa. And it's worth starting a trend on.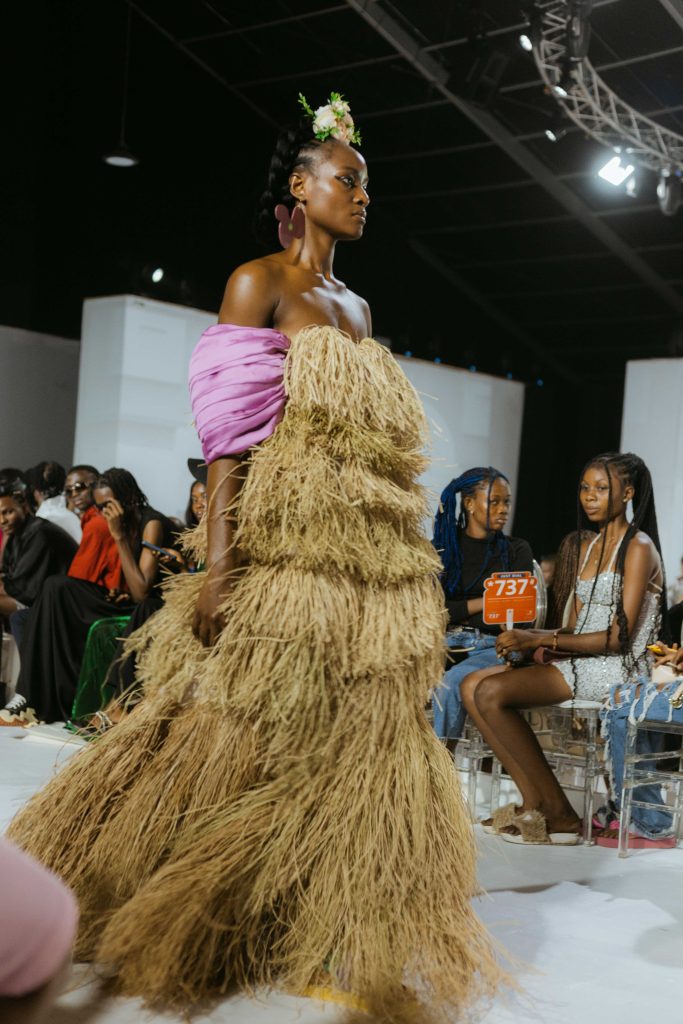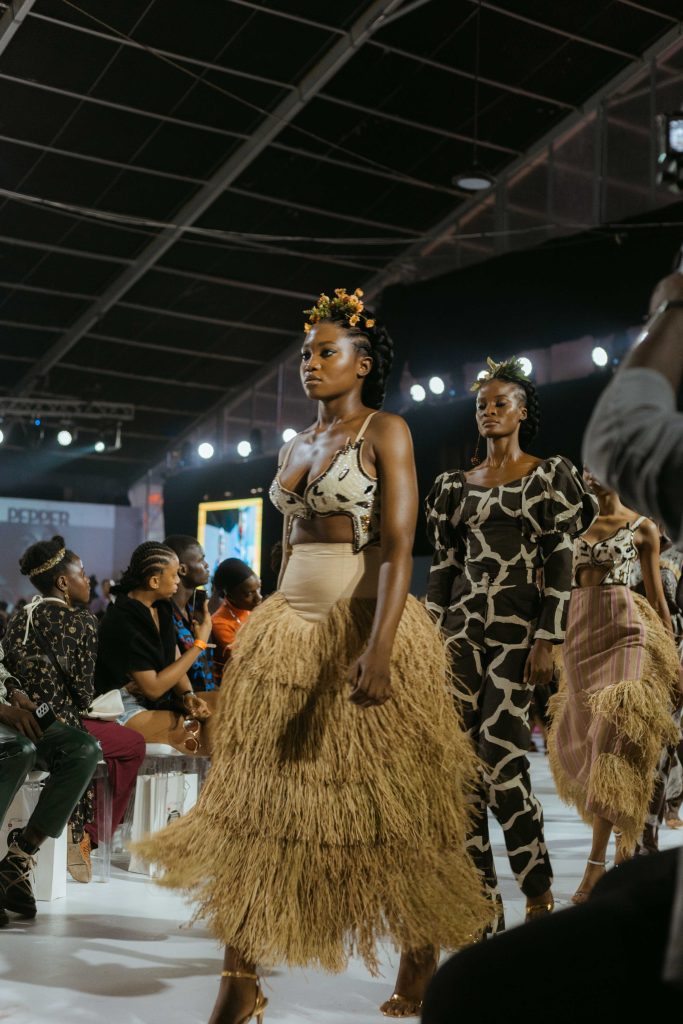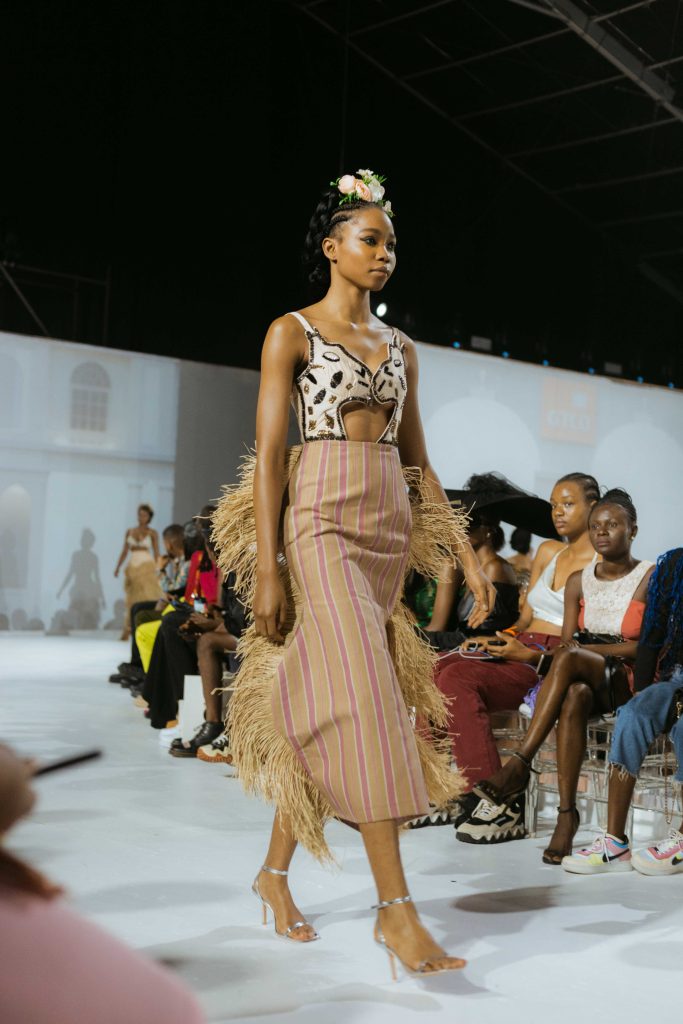 We totally can't wait to start wearing these trends.