Vina Love came onto the scene of the runway. Decked out in only the finest of fashions as usual, Vina posed for the cameras but also strutted her stuff on the catwalk. Humbly requested by the famous Nadeem Waheed of Daniel's Leather, she took to the runway and blew the guests away.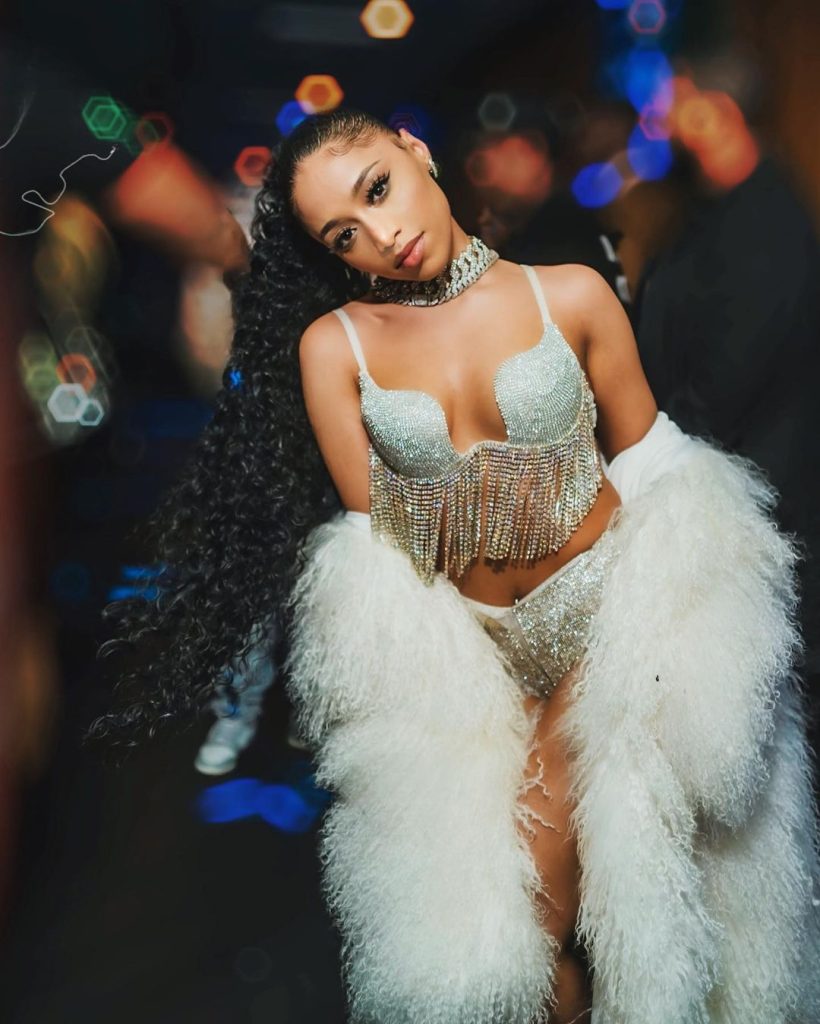 The theme for Danel's Leather was elegance and luxury, two things Vina Love knows very well.
Love slayed the house down in a rich royal blue furkini that hit in all the right places. It was
completed with a matching fur headband and gold hoops that resembled door knockers. The look was streetwear meets glamor on the sandy white beaches of Turks and Caicos.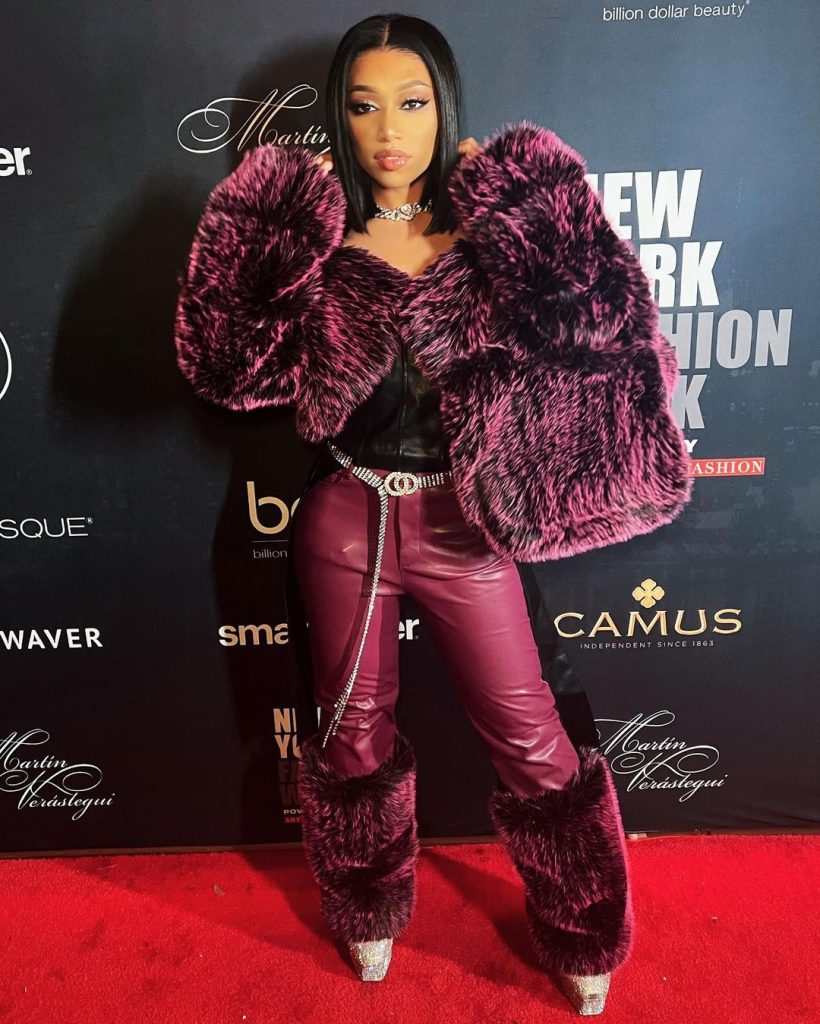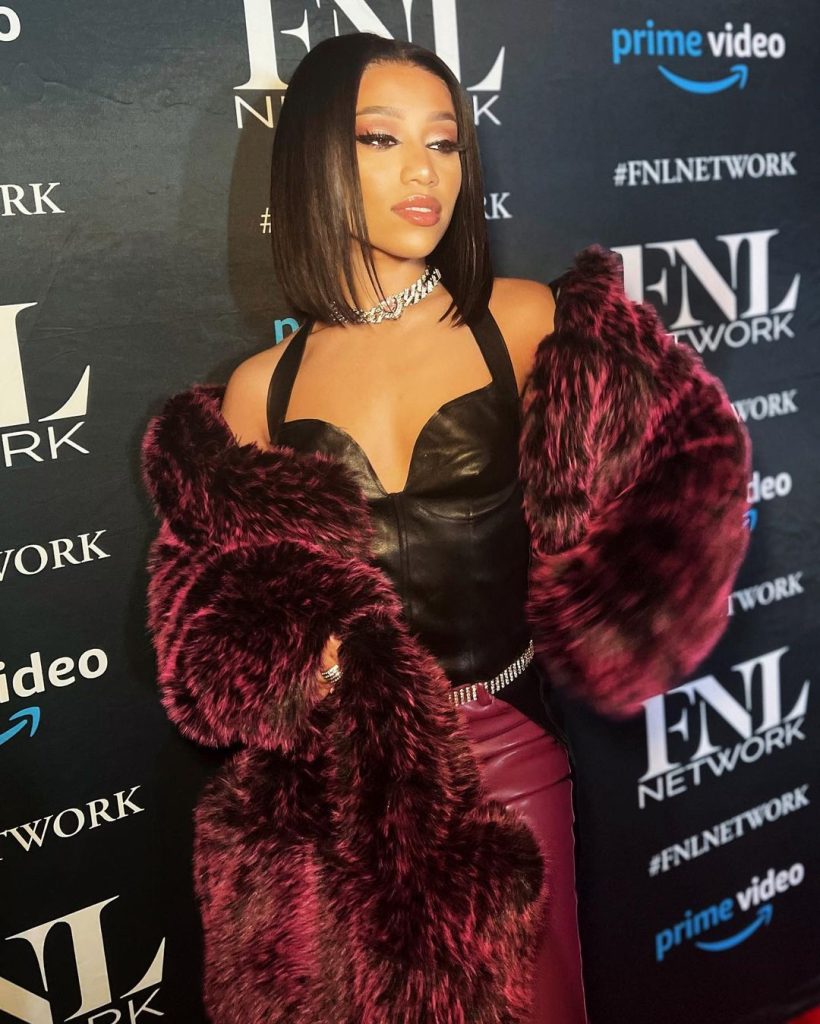 The "Princess of Harlem" showed out during Daniel's Leather show. Many
celebrities have previously purchased from the line including Kash Doll and talk show host
Wendy Williams. Their designs stand out because of the vibrancy of dyes used to create the
perfect hue for all fur used.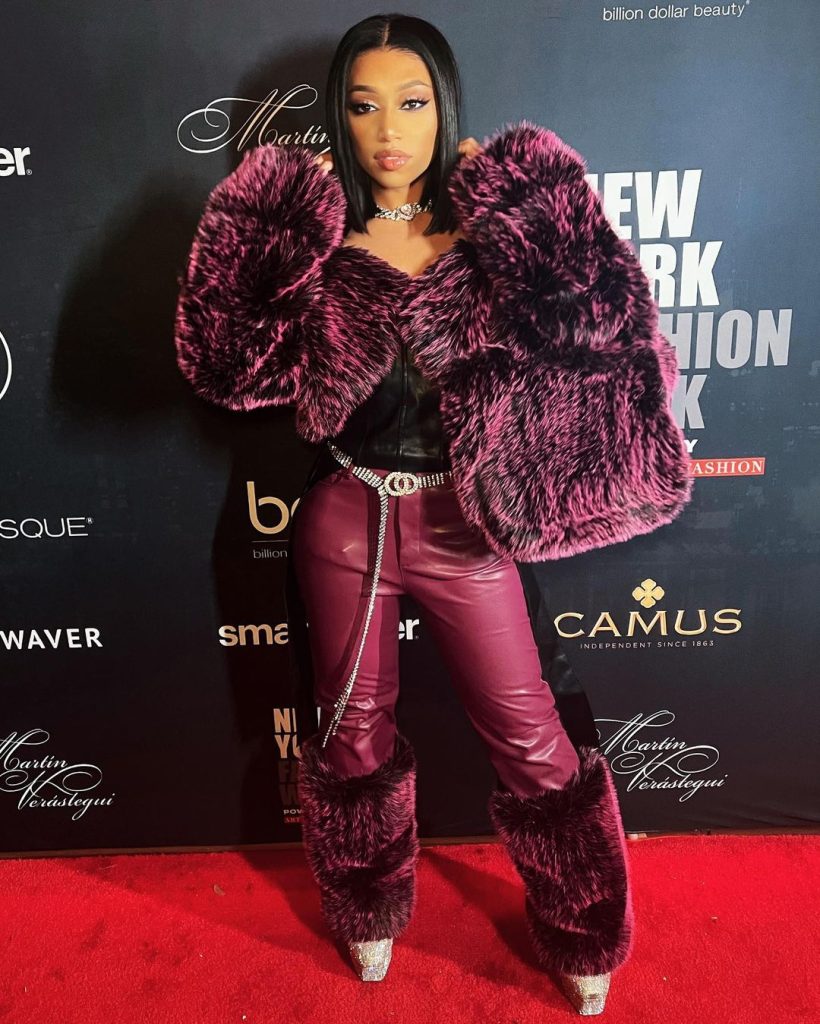 Owner and founder Nadeem Waheed was even placed on Fox News to give the viewers background on Daniel's Leather and what makes the brand special.
He insisted that the designs are for all arenas of celebrity including musicians and athletes.
Vina was the star of the show but still took time to graciously share behind the scenes photos
with her fans.
The "Options" singer gave her thousands of followers a peek into New York
Fashion Week that included a look at the ensemble she sported on the red carpet. Prior to the show, she paired a burgundy fur jacket with pants, though leather, had fur along the bottom. Her entire experience was on brand for hip-hop royalty, dressed in only the finest of fabrics.
Follow @vinalove to take a look at the high fashion garments yourself!