Prepare for an extraordinary experience at the 543 Luxury Lifestyle Privé Event. Set to hold in Lagos, Nigeria.
This exclusive event, taking place at the Pier Harbour , located at 14, A.J Marinho Drive, Victoria Island. And it will captivate you with a lavish display of arts, fashion, culture, and creativity from Sunday, April 30th to Monday, May 1st, 2023.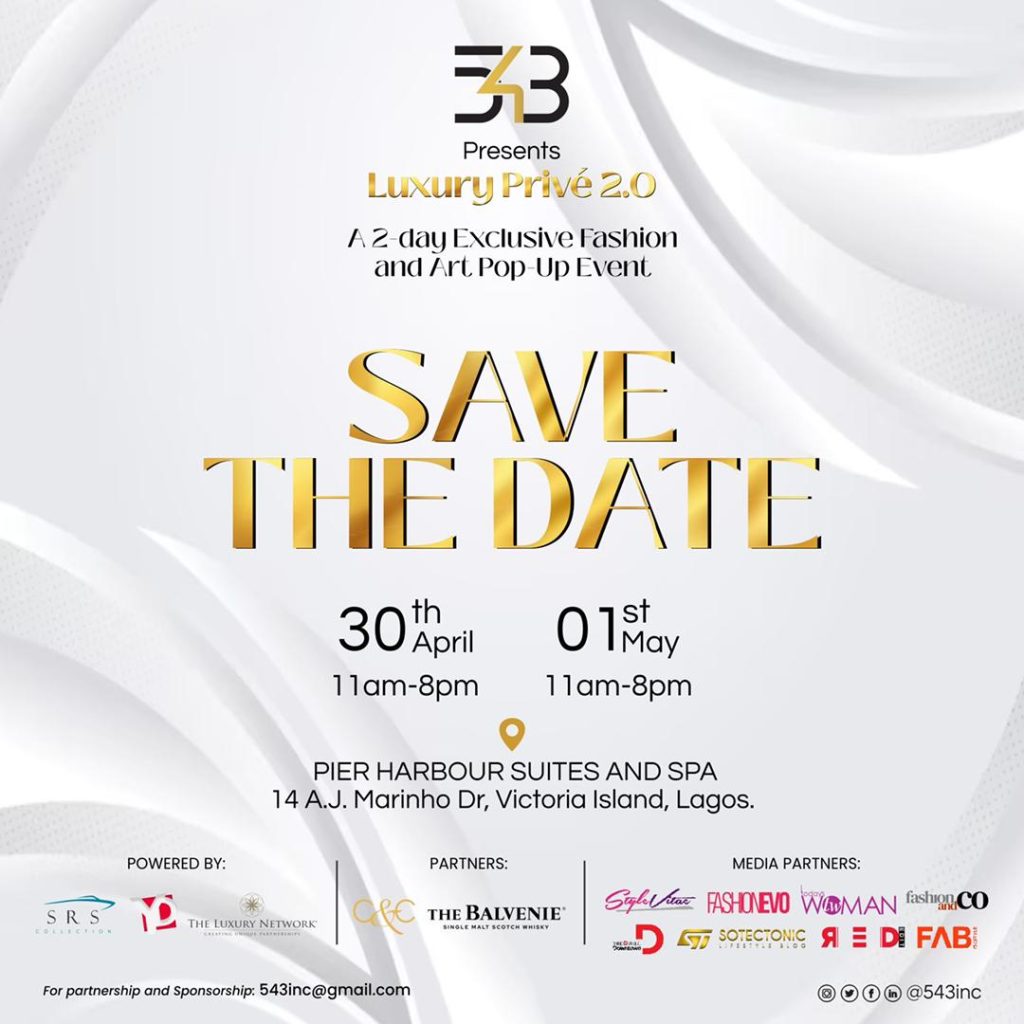 This event promises to be a celebration of Bringing together guests, industry professionals, and discerning consumers for a unique experience.
The 543 Luxury Lifestyle Privé Event focuses on bringing a premium lifestyle experience. That showcases the best of African designers and their products. With a focus on luxury and exclusivity. This event provides a unique avenue for African designers to showcase and sell their products to a unique audience.
The event will feature a carefully curated list of African designers representing various sectors. Including fashion, jewelry, accessories, home decor, and art. Attendees will have the opportunity to explore and shop from an array of unique products that shows the rich heritage and creativity of African design.
Immerse yourself in a world of indulgence as you witness beautiful displays of exquisite art, cutting-edge fashion, and awe-inspiring creativity. Marvel at the finest craftsmanship, be inspired by the fusion of traditional and contemporary designs, and experience the elegance and luxury.
In addition to the shopping experience, the 543 Luxury Lifestyle Privé Event will also feature a series of captivating performances and deep cultural experiences. Guests will be treated to live music, dance performances, and art installations.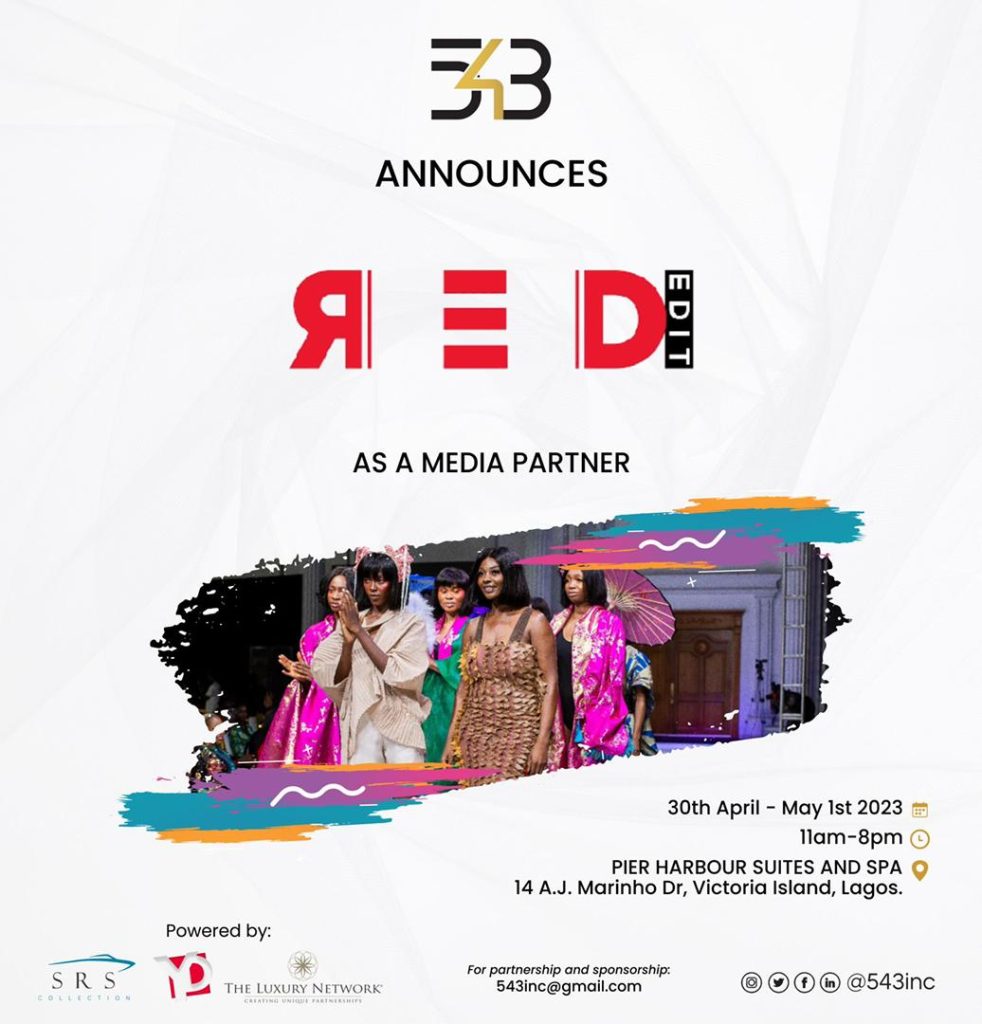 This event is a must- attend for fashion lovers, art connoisseurs. And those who appreciate the diversity of African culture. It presents an opportunity to discover unique and exquisite products while enjoying a truly enriching experience.

The 543 Luxury Lifestyle Privé Event is not just a display; it's an opportunity to connect with individuals who share a passion for luxury living. Network with industry experts, influencers, and connoisseurs while enjoying the elegant ambience of Pier Harbour Suites and Spa. A venue known for its beautiful views and sophisticated atmosphere.
This event is a celebration of African culture and design, with a focus on promoting local talent and creativity.

Limited tickets are available, and early registration is on

About 543 Luxury Lifestyle Privé Event: 543 Luxury Lifestyle Privé Event is a premium event that aims to celebrate African arts, fashion, culture, and creativity. The event provides a avenue for African designers to display and sell their products while offering a
unique experience for attendees.

For partnership and sponsorship enquiries, please contact 543inc@rededit-magazine
Media Contact:
hello@yettyd.com
+2348179461935