WOVEN THREADS IVWHAT TO EXPECT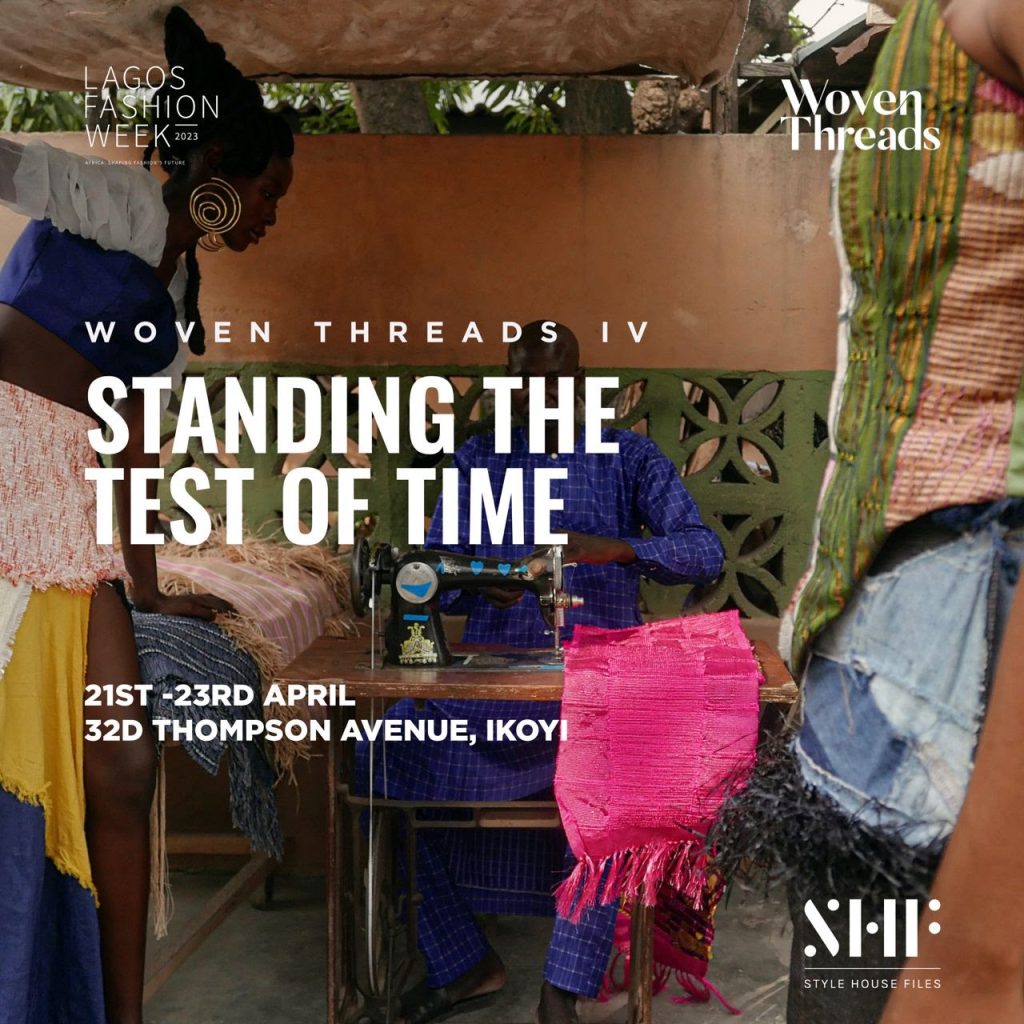 Lagos Fashion Week Woven Threads IV: Standing the Test of Time is all set to start from the 21st-23rd April 2023.
Significantly, This season, the exhibition aims to celebrate the ingenuity and resilience of African fashion designers . While emphasizing the importance of sustainability and waste reduction in the industry.
Curated by Yegwa Ukpo and Phillip Fagbeyiro of Newtype. Woven Threads IV will feature a hybrid displays of physical and digital expressions. That shows African design principles and their intrinsic circularity. The exhibition will display designers who innovate through textile, exploring various avenues for creativity on the continent . While focusing on the importance of responsible practices in building their brands.
Furthermore, Participating designers include Nkwo, TJWHO, Emmy Kasbit, Kadiju, Abiola Olusola, Eki Kere, Pepperrow, Cute-saint, Cynthia Abila, FIA, Pettre Taylor, Lilabare, Kilentar, and Diakwu Cloth.
On Thursday, 20th April, there will be a Fashion Business Series Stakeholders' table discussion on "Stop Waste Colonialism" – a campaign led by The OR Foundation. The discussion will feature Industry leaders who will discuss waste colonialism and its impact on our African environment .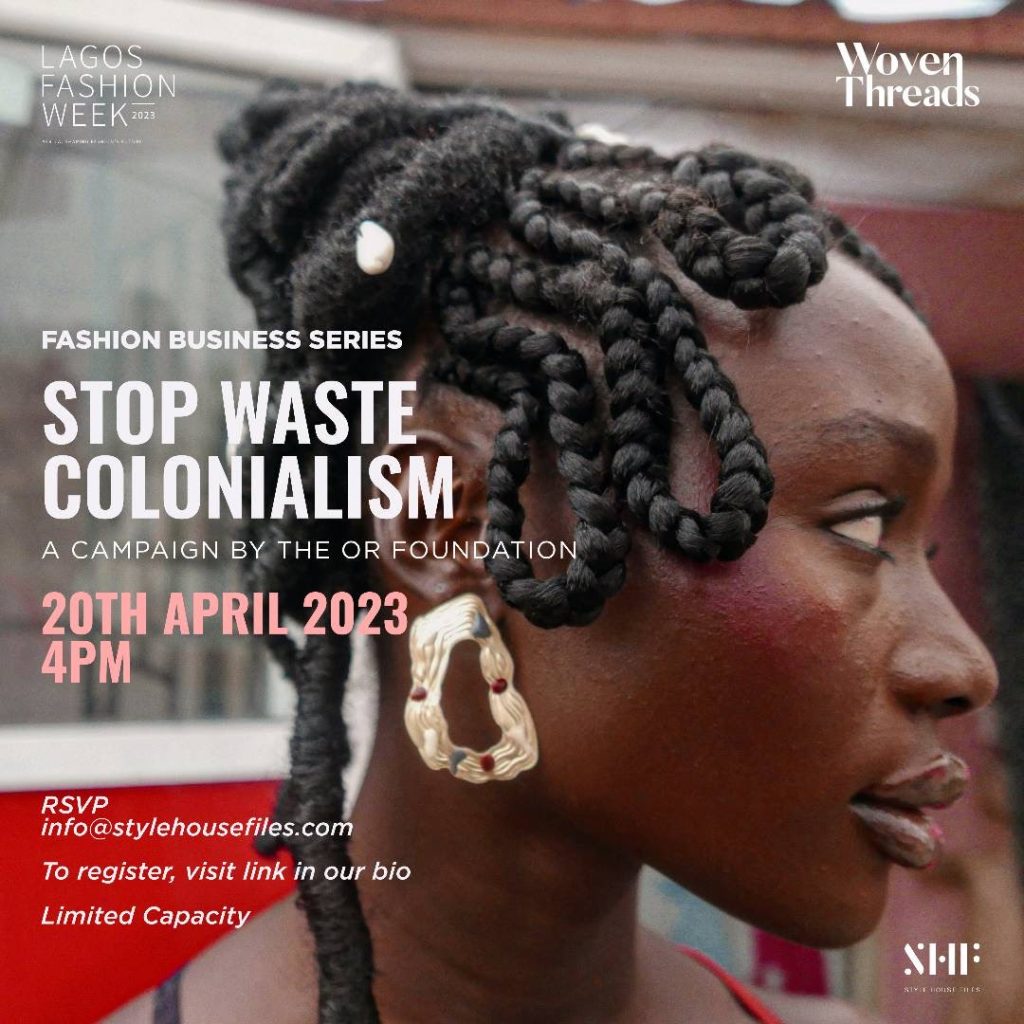 Furthermore, The exhibition will have installations, digital presentations, workshops showcasing weaving, and looming techniques. By Macrame, Diakwu Cloth, and Mitimeth, and the fourth edition of SwapShop hosted by ZeeZee of ZeClutter.
Undoubtedly , Key themes for the exhibition are waste, circularity, preserved traditional design practices, artisans, community, closed loop systems, and product life cycles.
Identically, Digital presentations will feature KikoRomeo, Katush, Heru Shezi (Green Access 2022, South Africa), and Olisa Kenya (Green Access 2022, Kenya). Accessories presentation will be by Maliko (shoes), Shem paronelli (shoes), KKERELE (shoes), and Shekudo (shoes and bags).
Workshop hosting will be by Chibuzor Emodi of Macramé and Mitimeth.
Woven Threads IV physical installation is open to the public from Saturday 22nd April. And will run till 23rd April 2023 at 32D Thompson Avenue, Ikoyi.
Woven Threads IV is an initiative of Style House Files and Lagos Fashion Week.
For more information on Woven Threads x Lagos Fashion Week, visit their Instagram @lagosfashionweekofficial or visit lagosfashionweek.ng.