A few weeks ago, I got to stay at The Lagos Continental Hotel. It was Easter weekend and just seemed like the perfect time to catch a break.
Checking in was easy peasy with impeccable service and I spent the first day settling in. They have a variety of room options, but I stayed at the One Bedroom Deluxe room on the 15th floor where I had the most breathtaking view from the living room and bedroom. In case you didn't know, The Lagos Continental Hotel is the tallest hotel in Africa with a lovely view of Lagos and the Atlantic Ocean.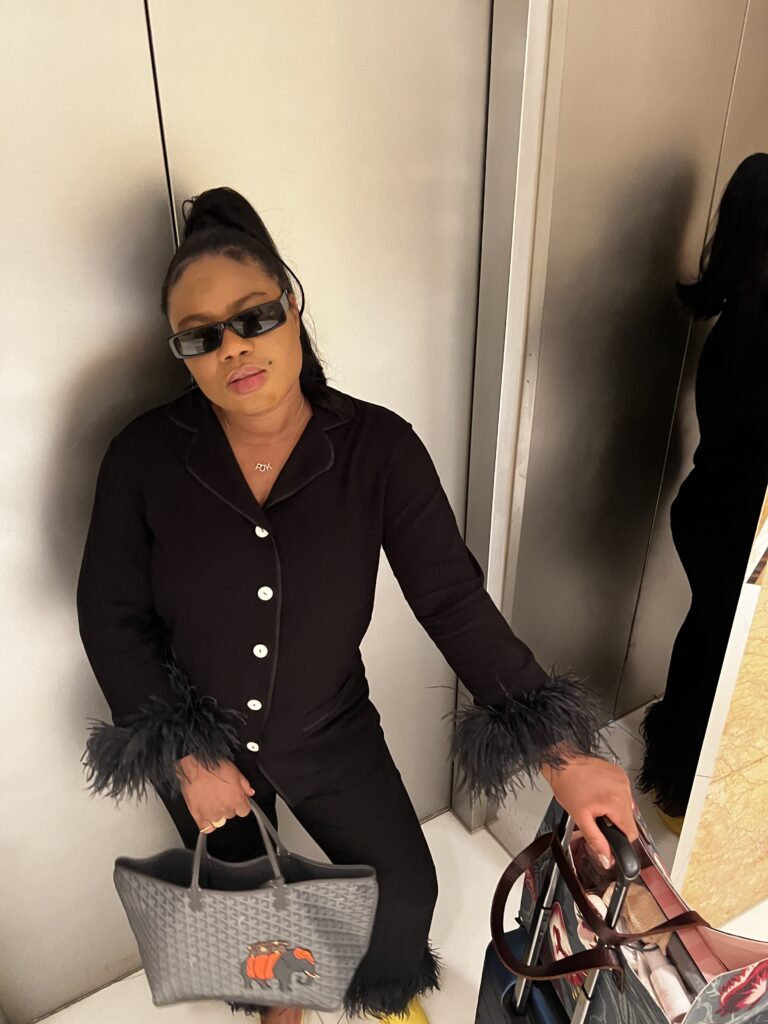 The rooms at Lagos Continental Hotel come fully serviced and equipped with a refrigerator, coffee machine, and other essential items to make you feel at home. The complimentary Wifi also connects no matter where you are in the building.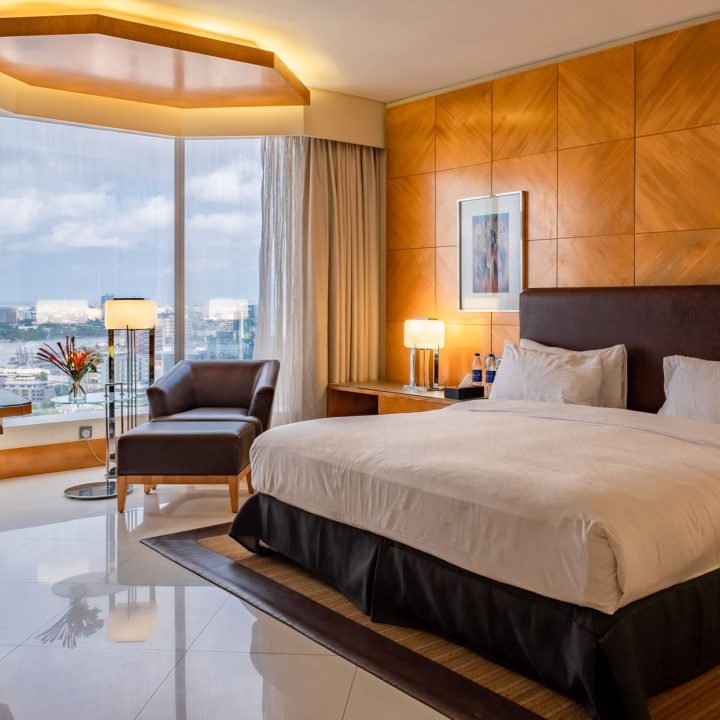 One of the best parts of my stay at LCH was the floating breakfast (Maldives who???). The English breakfast was an 11/10. Highly recommend.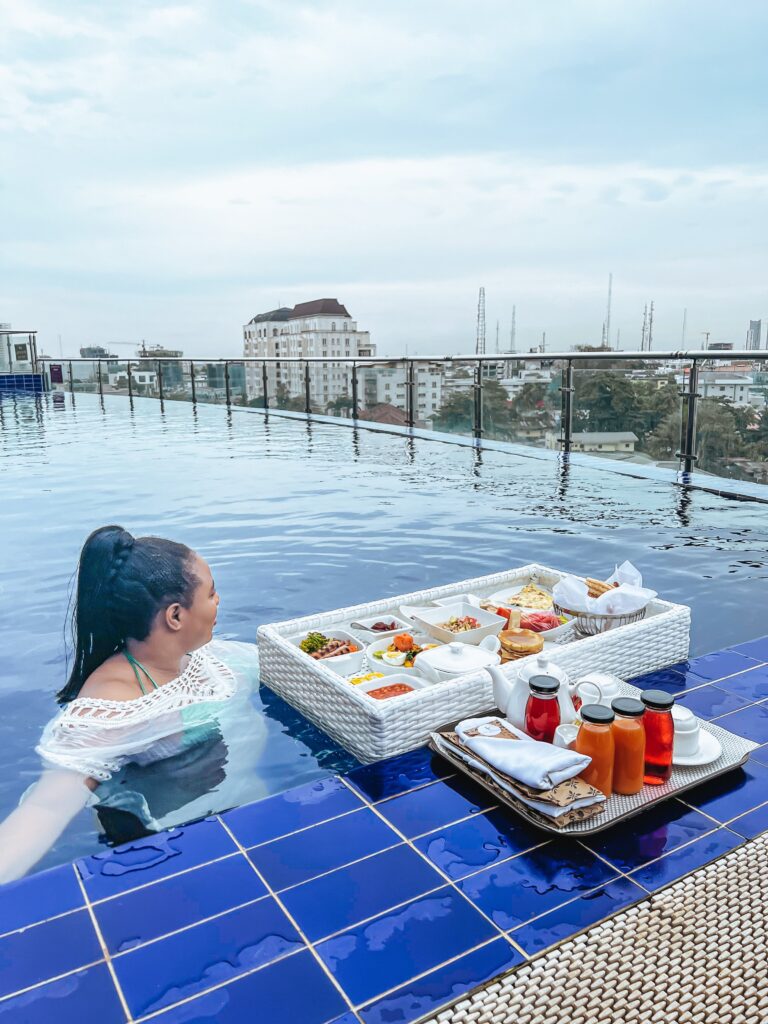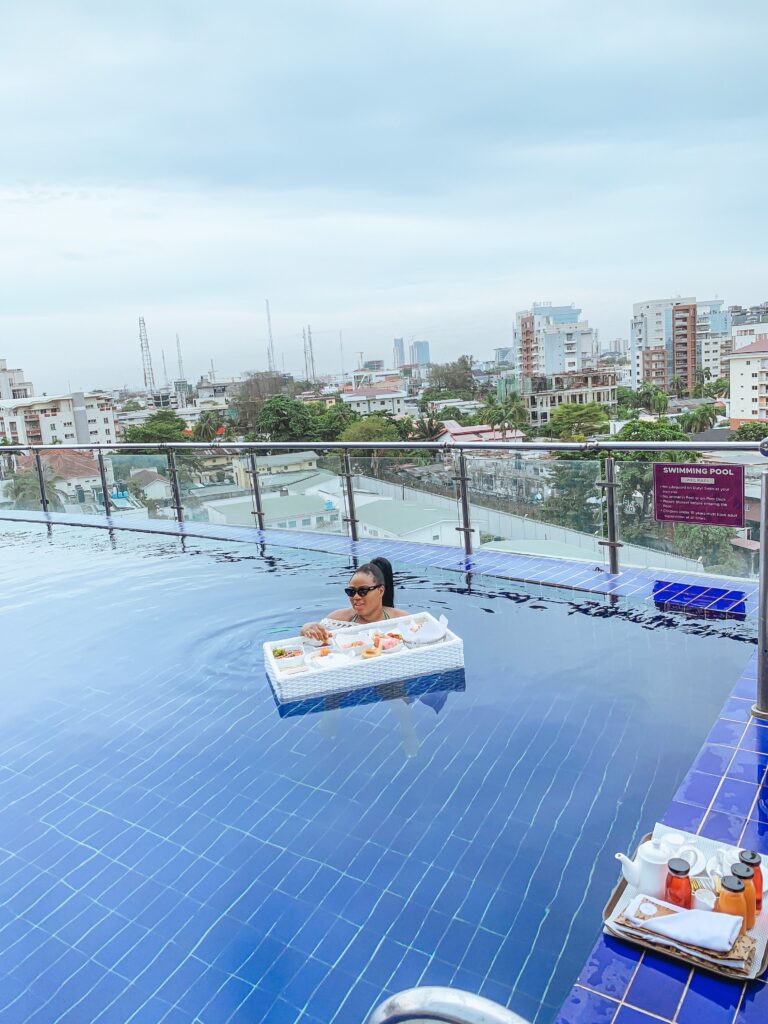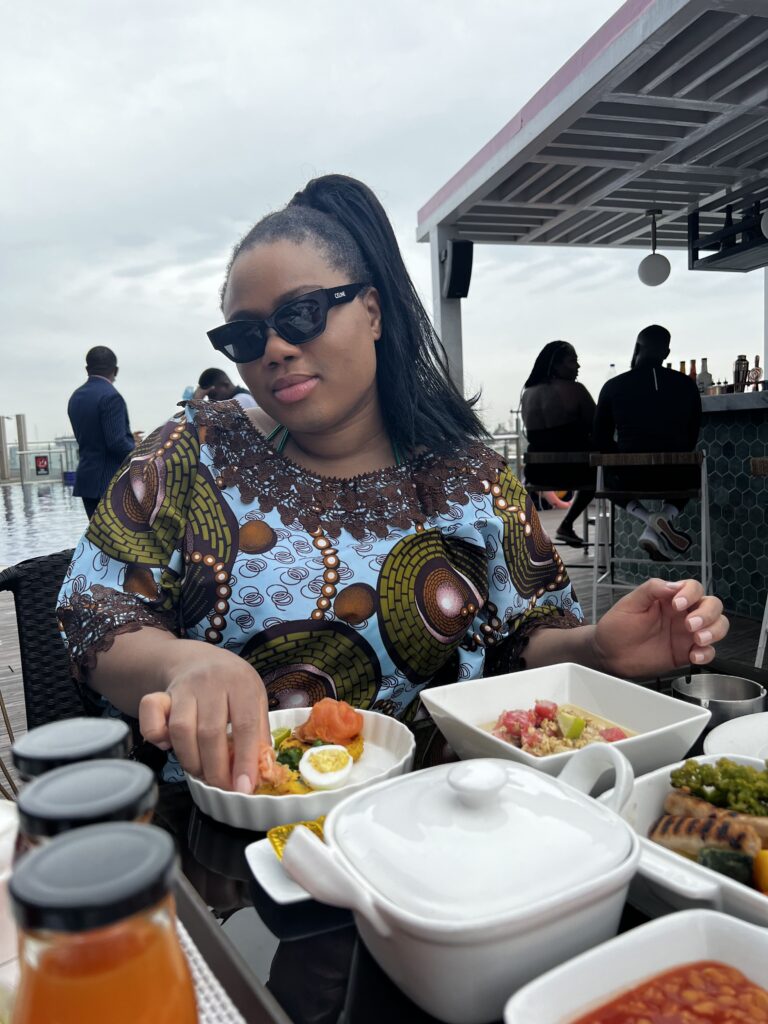 Another cool thing was the abundance of fun activities, from the eat-till-you-drop buffet to sip and paint – where I tried to unleash my inner picasso.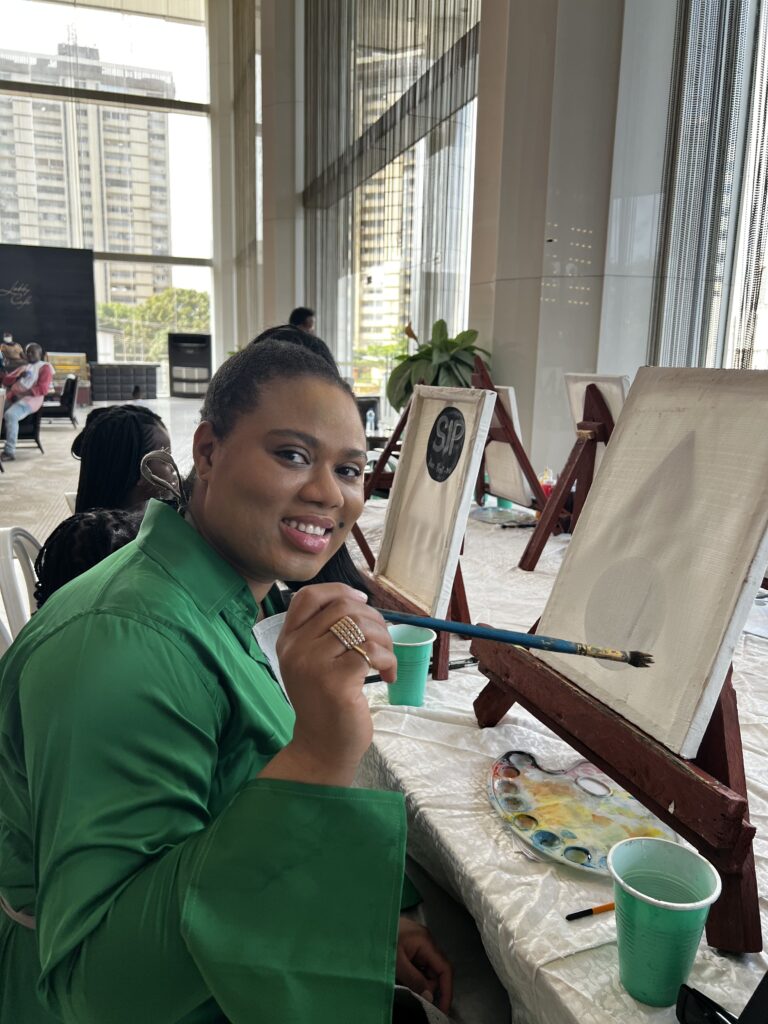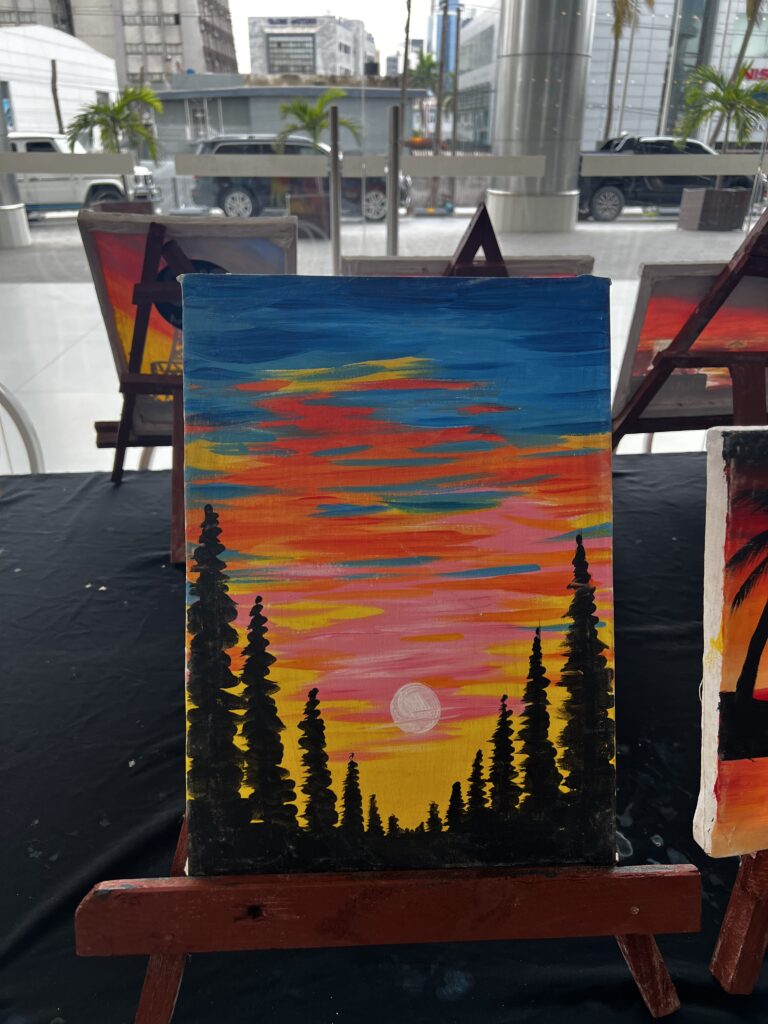 I'd definitely recommend Lagos Continental Hotel. If you're looking for luxury, comfort or just to have a good and relaxing time, LCH has everything to make your stay pleasurable.
YOU CAN BOOK A STAY OR FIND OUT MORE DETAILS HERE.
Lara Cole.