The Barbie Premiere is an iconic event that brings together the glitz, glamour, and fantasy world of Barbie, the beloved fashion doll, in a spectacular celebration. Also Known for her timeless beauty, style, and empowering messages, Barbie has captured the hearts of millions since her introduction by Mattel in 1959. The Barbie Premiere is a grand occasion that marks the launch of new Barbie products, lines, movies, or other major collaborations, and it never fails to dazzle attendees and fans alike.
The Barbie Premiere in Nigeria was an extravagant and highly anticipated event that took place in the heart of Lagos. Nigeria's bustling entertainment capital. 
Nigerian celebrities from the entertainment industry, such as actors, musicians, and influencers. Fashion designers and stylists who draw inspiration from Barbie's iconic style all came for the great event.
Rolling out the purple carpet and pulling out all of the stops, all of the style stars, aka Barbies and Kens stepped into their pink, and glittery outfits for the Lagos event. While the official dress code was Barbie Glam Galore themed, some attendees, in typical Nigerian fashion, put their unique spin on it. The carpet witnessed a stunning parade of fashion creativity and individuality.
  The premiere party welcomed an array of notable figures, especially from the Big Brother Naija circle. Including Idia Aisien, Liquorose, Sheggz, Modella, Tacha, Groovy, Pretty Mike, James brown Hilda Baci and many others.
Hilda Baci
At the event, Hilda Baci stood out as one of the best-dressed celebrities. She looked breathtaking in a floor-length pink gown that fit her curves perfectly.
Idia Aisien
Another celebrity who stole the show was the gorgeous Idia Aisien. Who also captured the attention of many with his stand-out piece.
Prince Enioluwa
The invent is never complete without the one and only Enioluwa making his appearance on Pink carpet. And he was awarded the best male dressed. 
James Brown
Nigerian popular dresser James Brown effortlessly pulled off a wierd and funny style on the pink carpet. Barbie boot or Barbie girl, you choose.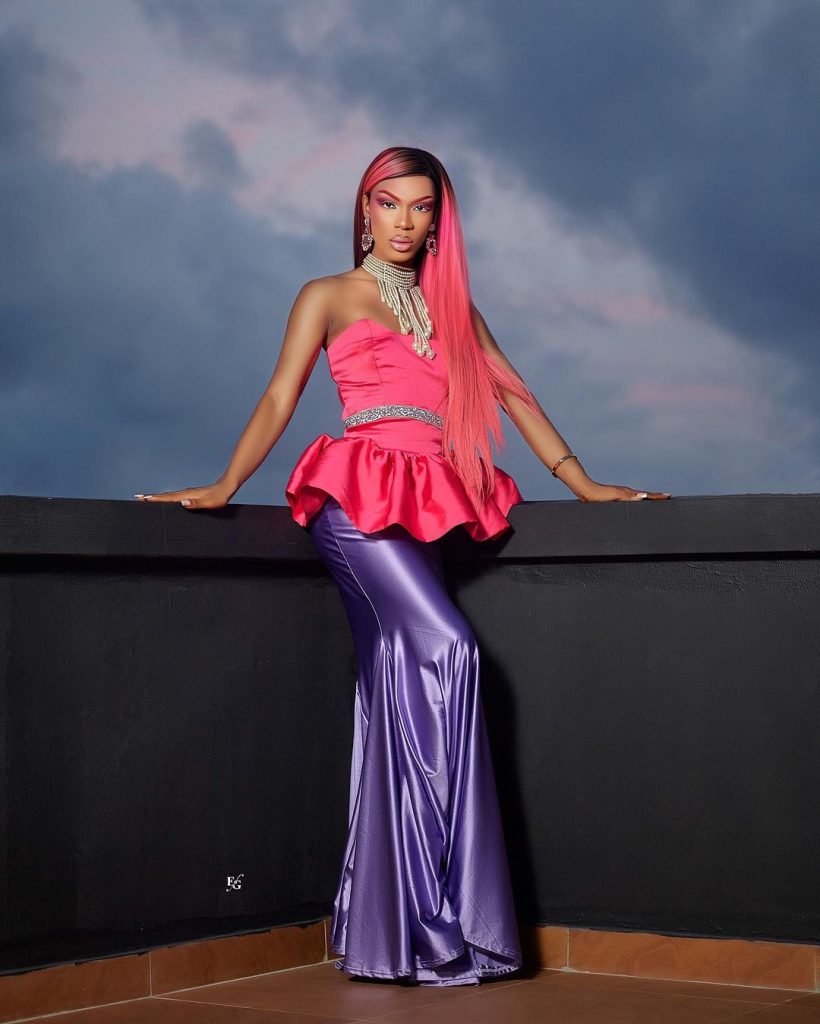 Enjoy this photos from the Nigerian  Barbie themed party