Born in Edo state and raised in Lagos, Abdulkadir is extremely passionate about Writing and building a literary space where writers are recognized and financially free.With a Bachelors Degree in Business Administration, He is also a Professional Web Designer, Film Maker, and Script Writer.
In an all-exclusive interview with Red Edit Magazine, Abdulkadir shared with us how he has been able to establish his goal to revolutionalize the dead culture of reading, and also, how he plans to create a Writers Champions League as a tool to put African writers on the map, with endorsements that will bridge the gap.
In July 2017, he launched a literary brand LEKEKU aimed at building, bounding, exposing and creating financial stability for African writers.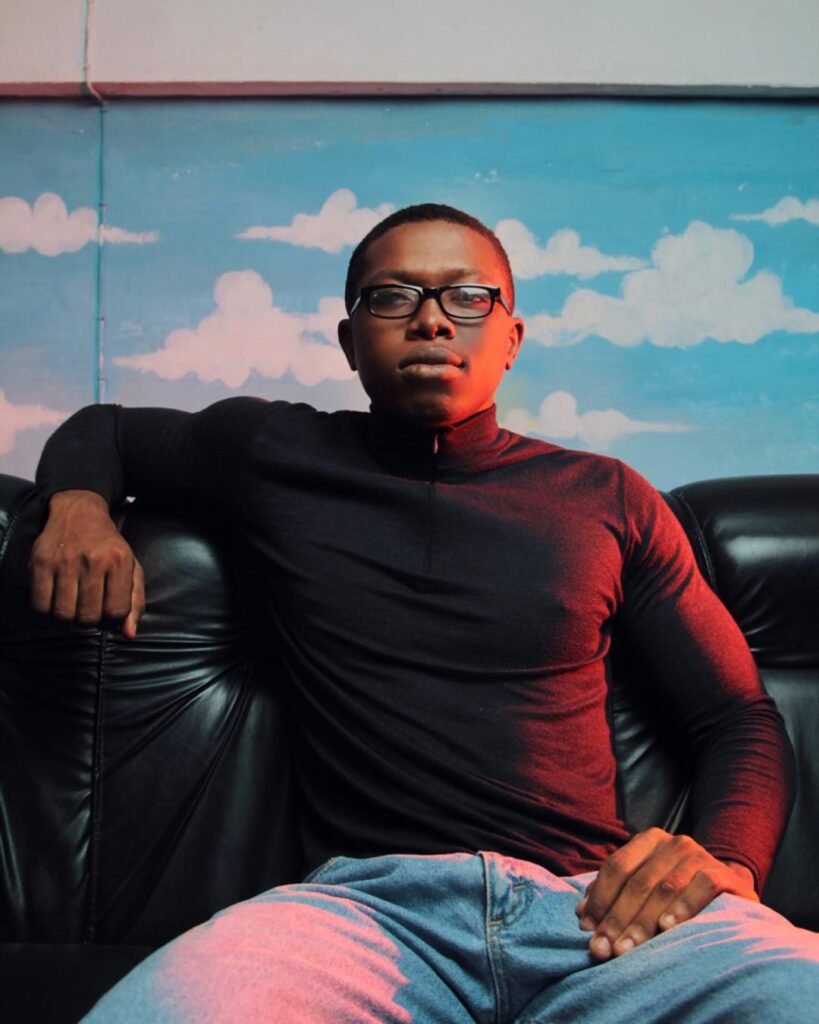 1. What inspired the idea behind the literary brand?
Lekeku which means Think, Reflect in Edo dialect, the dream was born from the need to create a financially stable platform for writers, breed young and old African writers and importantly use technology as a tool to revolutionalize the Literary world.
2. How did you know you had the right idea?
Lekeku is a dream we've been nuturing, I won't particularly say we believed this was the right path or right idea because I've seen a lot of beautiful businesses, ideas, die due to lack of capital and cohesive business strategy.

We looked at the industry, we saw the gap between writers and the rest of the world, we saw the untapped potentials, the bleeding talented pipelines "licking, that very moment, we knew we made the right decision.

3. What is the criteria for writers to be a part of Lekeku?
We do not have any specific criteria for writers to be a part of the Lekeku family and vision.
We've millions of writers in Nigeria and alot more in Africa, our goal is to revolutionalize the dead culture of reading.
4. Did you have a business plan, and how well did you follow it?
I remember how I spoke to my brother (3) years ago, who happens to be the first son, he's a lawyer. I spoke with him comprehensively on the Lekeku dream. He would make me come down to his house as early as 8am, sometimes 7:45am to analyse the business plan and direct me.
In as much as I needed a concrete business plan I was hoping to get a funding to set-up as at that time but all he did was direct me into creating a well structured business plan.
I truly didn't understand the value of what he was doing, looking back, I got to understand the foundation of a business doesn't rest on its capital alone like most businesses do but on your business plan. And today, the rest materialized itself and it has been a huge guide for us.
5. How long has your brand operated for?
Lekeku has been running for the past Three years
6. What were the challenges you faced trying to establish your brand?
The literary world is growing, compared to few years back, although It hasn't reached it climax and still yet to find it's blossom foundation.
My parents were a huge factor, how do you convince an African parent after years of studying in a lucrative field, you would now like to venture into a Literary field that has not found it solid roots.
My dad is a Retired Police Commissioner, with so much love for the force and higher educational standard, he wanted me to go into the Nigerian Army, it was a constant confrontation until Lekeku had it first major breakthrough, then I sat him and showed him what we've achieved and what we would achieve, this was that biggest breakthrough for lekeku because if he didn't approve of this journey, there's no way we would have gotten to where we're. Today, he's my biggest fan.
We've also encountered a lot of external challenges like capital, turned down proposals but with the right vision we've been on track.
7. What are the mistakes you wished you could have avoided?
Trusting people has been my biggest mistake which I believe I will learn from gradually, people are not always what they say they're. In growing a business, you've to have the heart of a man not a baby.
8. Do you have a team and how did you build your team?
I've worked with a lot of creative minds over the years.
In surviving in an industry such as this, you will need a team who understands the problems that lies ahead.
I particularly enjoy working with people who foresee problems that lies ahead, that way we can position ahead as a brand. I've worked with people who can sell you a bed for a fortune and tell you to sleep on the floor, it's a mental healing .Positioning is key, you can survive the adversities of today but an unplanned future is a tornado.
9. What impact has Lekeku had in the literacy world?
Lekeku has contributed to a lot in the industry over the years.
Spokenword poetry which is one of our main strategy in revolutionalising the industry, we've used our medium in pushing this by Videoshoots, book triller which is a way to connect Virtuals with books, we've worked with writers in bridging the gap in the industry and creating a career path for them.
Lekeku organised it's first writers Champions League which is a champion which brings together African writers and award the best of the best, the champion.
Lekeku also organised it's first writers meet last year September, it was a beautiful sight to behold, coupled with alot of other notable achievements.
10. How has your past helped your present?
As a Literary brand ready to break boundaries, there's no such thing as a perfect plan, so we constantly look for loopholes and errors which we had in the past in cement the future.
We're working on positioning ourselves as number, this may take time but we will achieve it.
11. Did you seek support from any governmental/non-governmental organization and did they support?
We've partnered with a lot of brands and organisations, eg Okada books, Rite, Sargas Nigeria, Wac people, the list is endless, they've been very supportive in building the lekeku dream.
12. What's your approach to Marketing?
Marketing strategies are enormous but there's a principle rule I believe in "Think like your client" position your mind as though you're the client you're selling to, that way, you will be able to fulfill thier desire. People are not only moved by what they see but they're moved my their emotions. Like I said, positioning is key.
13. What should we expect from you in the near future?
One of our main goal is to use the Writers Champions League "www.writerschampionsleague.com" as a tool to position writers on the map, with endorsements that will bridge the gap. The future is here.