Founded by Nyema Igwe, Pop of Culture is a lifestyle brand that organizes social events such as popup shops, workshops, mixers, and exhibits that promote networking, shopping, and business growth. Their mission is to create an ecosystem, centered around business and entertainment, that provides superior value and opportunities for Black entrepreneurs and creatives around the world. They have organized popup shops in NYC, Columbus, Atlanta, Houston, and Oakland. This year, Nyema decided to expand the brand internationally, starting at home in Nigeria. Nigeria, in general, is filled with talented, dedicated, and innovative entrepreneurs and creatives who are building amazing brands. But Lagos is where a lot of the magic happens and where a lot of people come to start and grow their brands. Pop of Culture wants to tap into the greatness and be one of the businesses that are putting Nigerian fashion, beauty, and lifestyle brands on the map, nationally and internationally. Eventually, as they create more value and gain popularity, Pop of Culture will do more across Nigeria and Africa.
On October 3rd and 4th, they held their first popup shop with 13 brands. The event was held at The Metaphor, a social house and event venue in Victoria Island owned and operated by Daniba and Deinte Dan-Princewill. The Metaphor is a popular space in Lagos that hosts various types of events and activities such as jazz nights, paint & sip, launch parties, and photoshoots. Check out pictures of the space below!
For this event, there were 13 fashion, beauty, and lifestyle brands participate across both days with Saturday being the busier day. Check them out below.
Wanni Fuga
Wanni Fuga is a contemporary womenswear brand founded in 2014 by Toluwani Wabara. Over the years, they've grown to have thousands of customers worldwide and some of that success is attributed to their unique ability to produce ready to wear outfits with trend-setting abilities that appeal to a broad market. The company is constantly improving its services to make shopping a better experience for its customers.
You can shop WF on the Pop of Culture Marketplace by clicking here!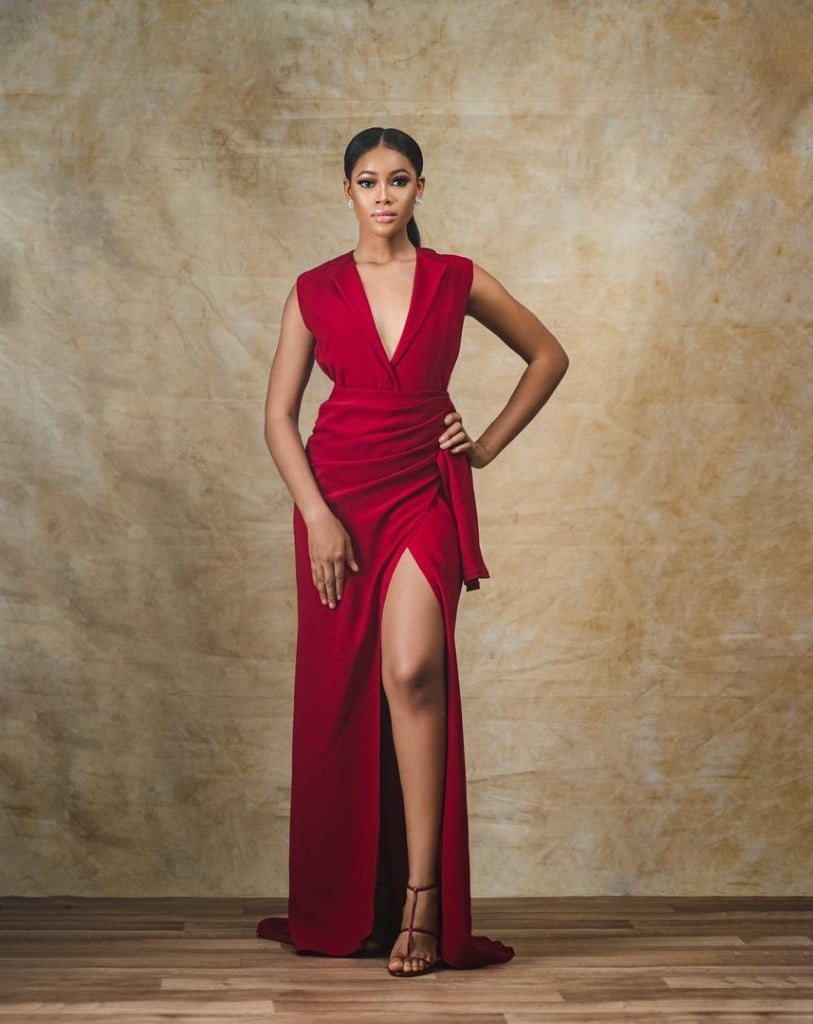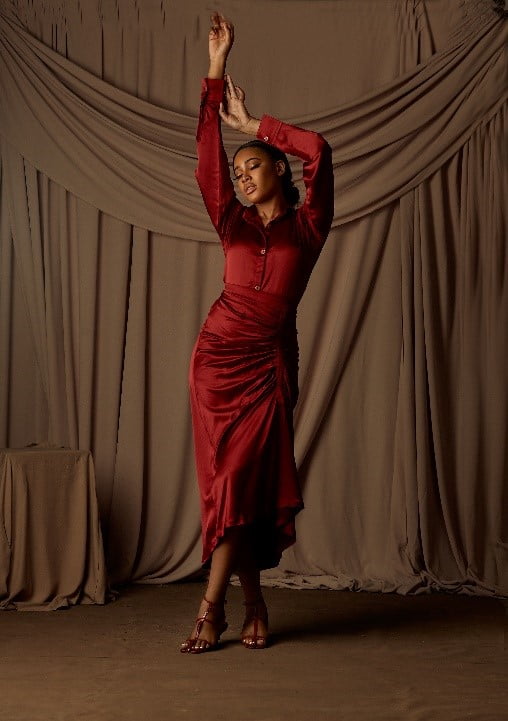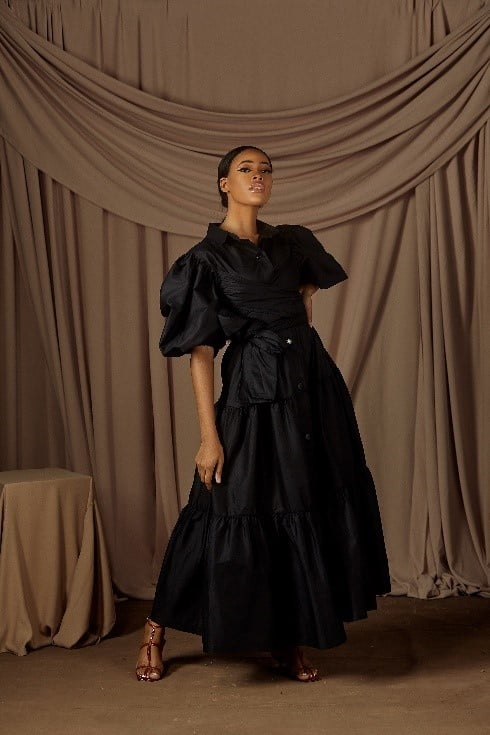 ELIELS
Eliels, a unisex artisan luxury label, was created in 2017 by Eliel Ozoko and Arinze Ezike. The brand was birthed from a desire to express a feeling/idea rather than provide a product. Furthermore, with every design, Eliels aims to push the boundaries of what is possible with the conventional denim and button-down shirts. Fashion has become a mass propaganda and production machine and they believe they can redefine the landscape of fashion, and bring emphasis back to garments, through artisanal and experimental eco-friendly techniques. If you consider yourself a nonconformist and lover of luxury and the arts, then Eliels is a brand you need to get hip to!
Follow them on Instagram by clicking here.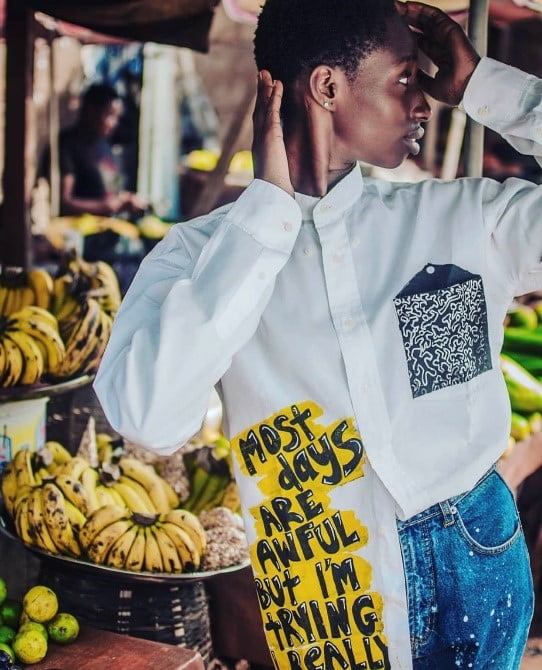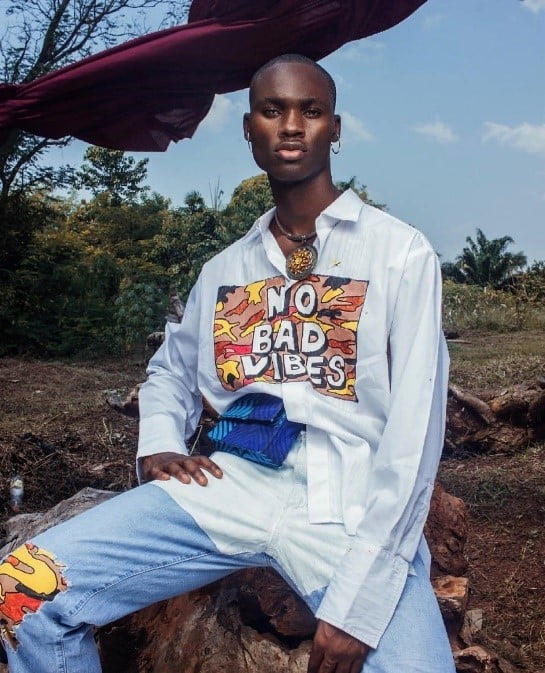 A1 BY ALFOZ
A1 by Alfoz is an up and coming menswear brand centered around exclusivity and uniqueness. They design and produce custom apparel and high fashion for a select group with a peculiar taste for minimalism and flagrant simplicity. The creative director and founder, Alfred Ozoemena, understands that his target audience comprises of simple people who like to bring their austere, conservative lifestyle into classic prominence through their clothing. Therefore, he creates simple yet multifunctional clothing that transcends trends and seasons.
Shop their collection here.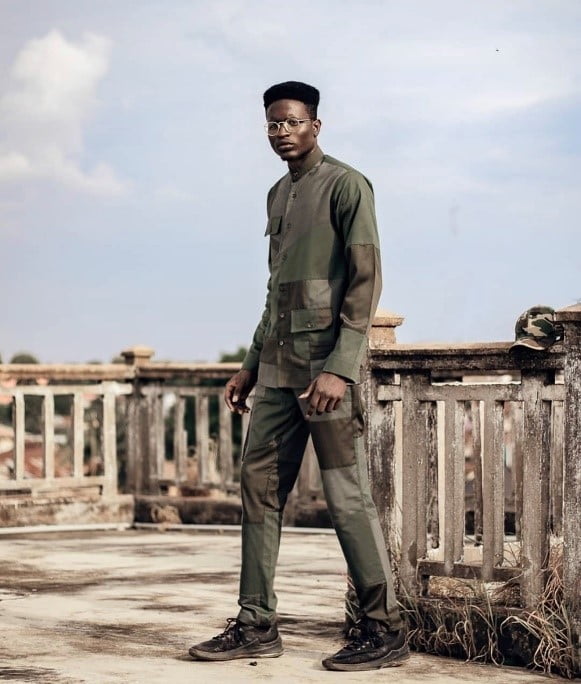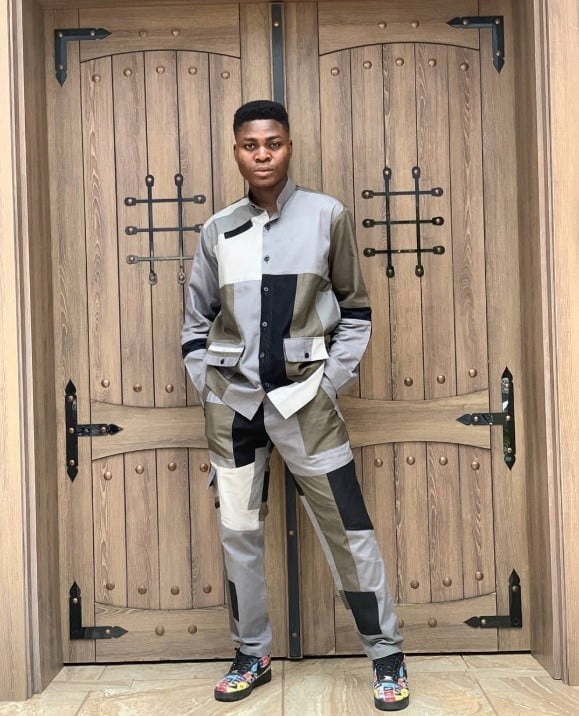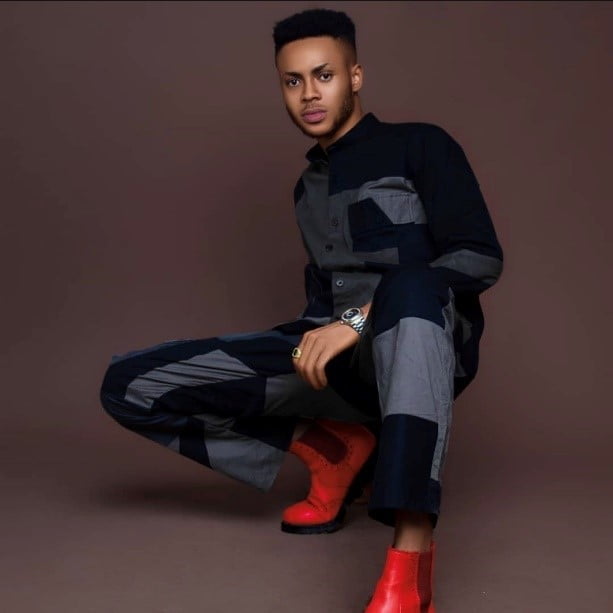 OLICE
Olice is a home and fine fragrance brand born out of passion and expertise. Ifiemi Kemenanabo started this business last year out of her love for fragrances and to create something unique for those who like scents for their home and body. Currently, they have a quality selection of body perfumes, candles, and diffusers. The message of the brand is to "perfume your body to release the very essence of the divinity in you and perfume your home for it is your sanctuary." Ifiemi is working to grow Olice into a highly recognized international brand known for quality and expertise in the fragrance industry.
Follow them on Instagram by clicking here.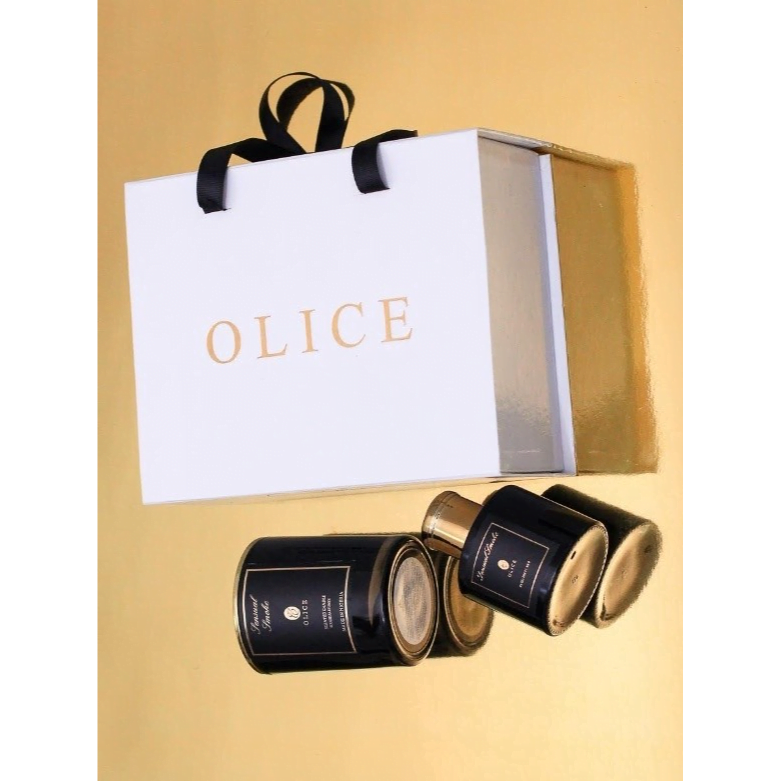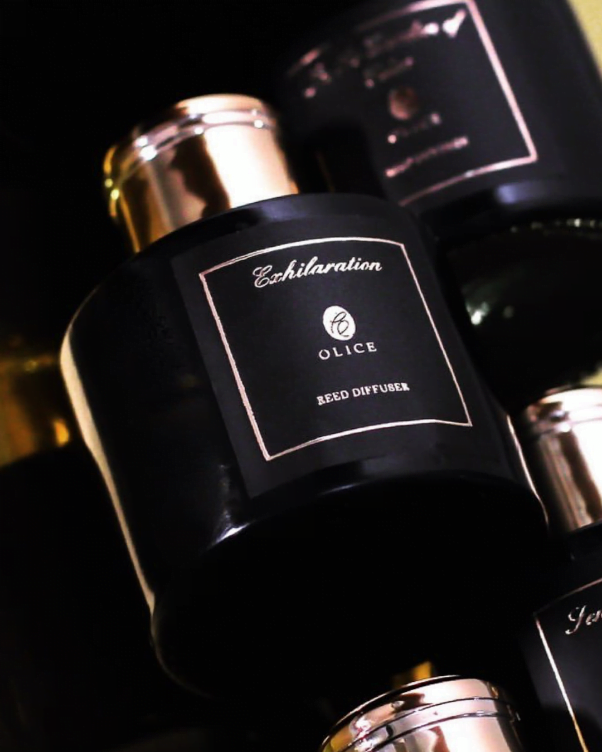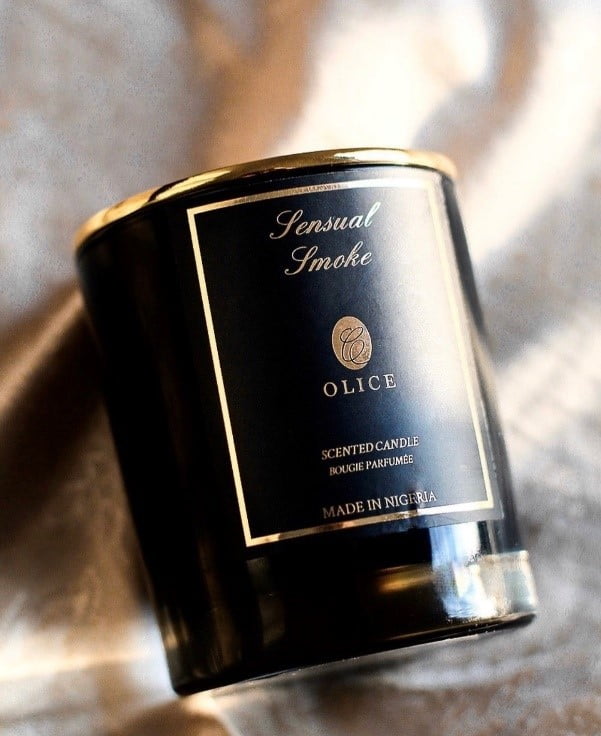 AMARELIS ATELIER
Amarelis Atelier is a lifestyle brand that not only encompasses the simplicity of its designer Omolara Cole Chiori, but also using virtuoso fabrics, creates introspective collections consisting of edgy designs and in-trend styles. All designs are feminine, timeless and classic.
You can shop their pieces on the Pop of Culture Marketplace!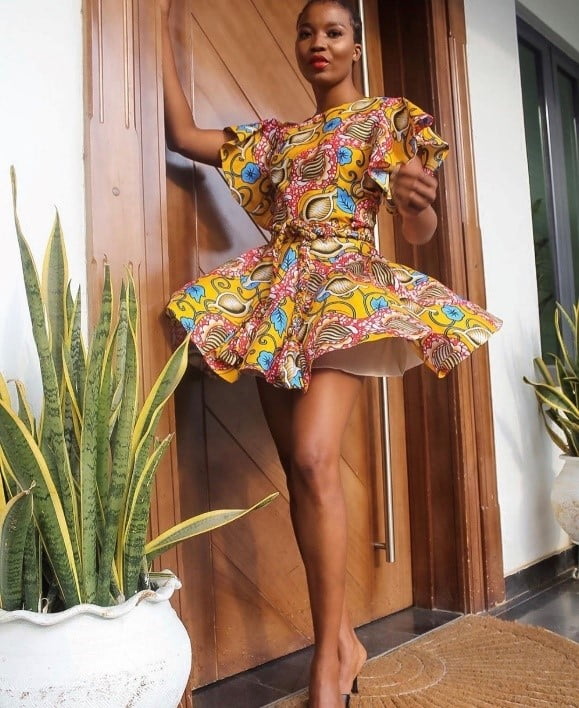 AFRICAN L'HOMME
Known for cultural, intellectual, and artistic conversation, African L'homme was established in 2018 as a passion project to diversify the media industry by encompassing African male stories. A few years before African L'homme launched, there was a discussion the founder, Nneji Akunne, had with a friend of hers who is of Ghanaian-descent. He raised his concern of not being able to find lifestyle-related content online that spoke to him, a 6'5, dark-skinned African man. After more feedback and research, Nneji decided that it was up to her to create an avenue for her friend and others like him to receive information online.
African L'homme is the leading source of authoritative and essential coverage for African men on the continent and in the diaspora, and recently, they launched their collection of home scents and "at home" leisure wear.
Head to their website to learn more and shop!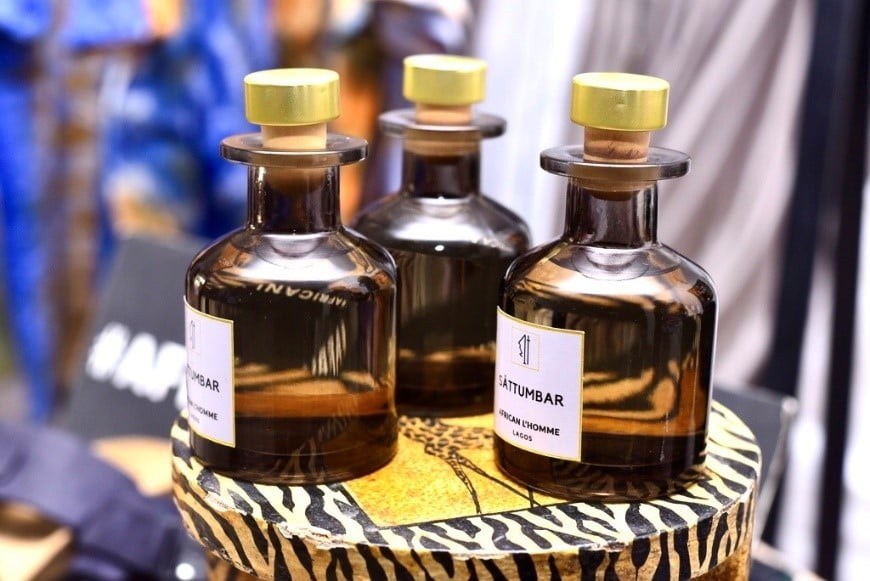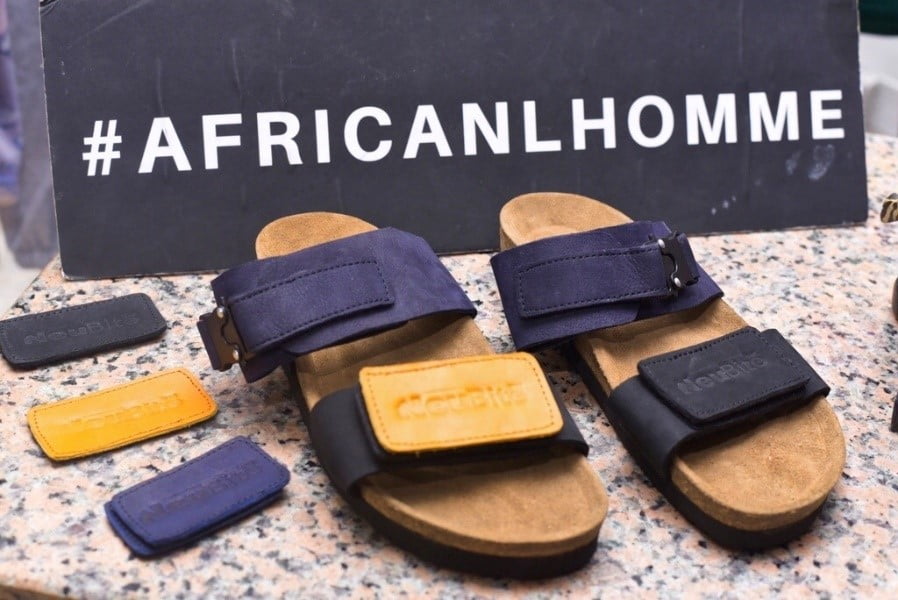 PAMÉL ESSENCE
PamÉL Essence is a skin care brand founded in 2019 that makes products for every woman who has a skin concern and values revealing their true beauty through healthy skin. After receiving some burns on her face during her stay in New Jersey, founder Udochi Osuagwu came back to Nigeria with bad skin and decided to create her own remedy. She made a natural exfoliating scrub and it worked magic on her skin. That exfoliating scrub is now one of their bestsellers! PamÉL Essence prides themselves on their highly effective products and thoughtful branding and packaging. They are working to become a leading skincare and beauty brand across Nigeria and Africa.
Follow them on Instagram by clicking here.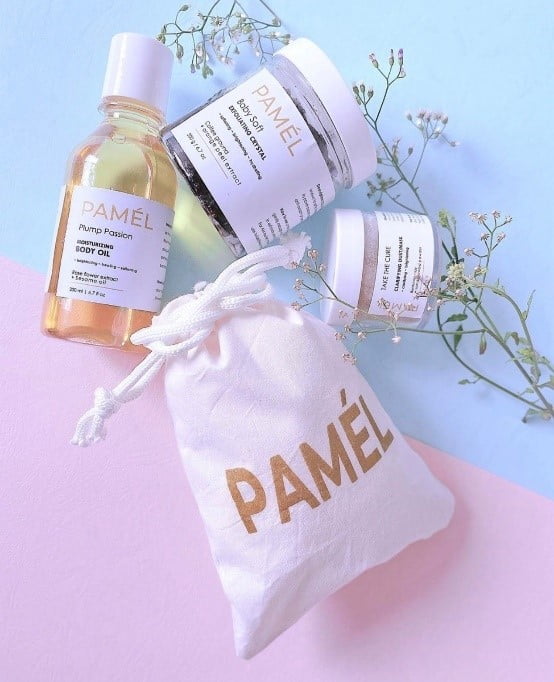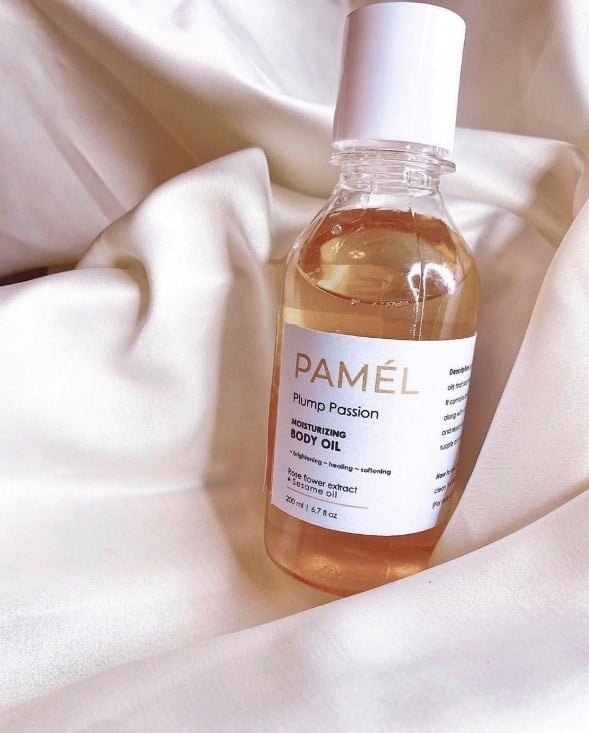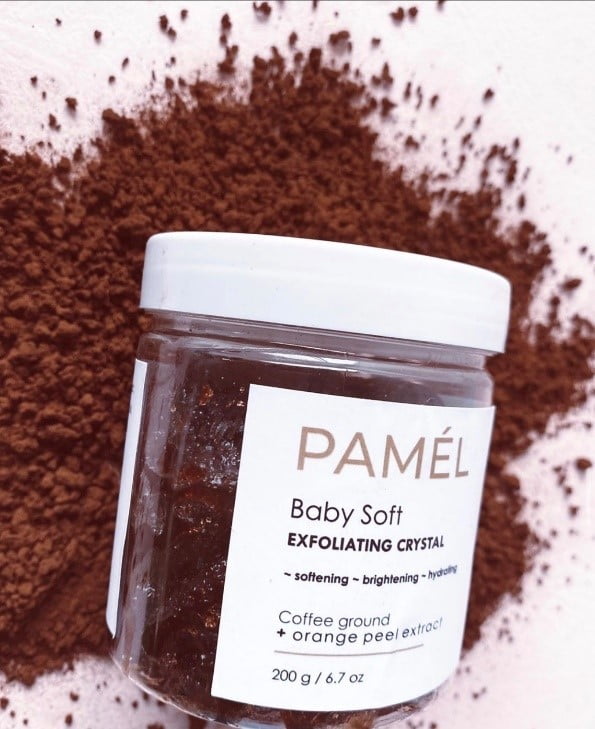 ORGANII
Organii is a new skincare brand that launched just last month! The founder, Mekagweba Iyela, started the brand because she felt men and women need an all-natural affordable skincare brand that focuses on resolving common skin issues. The message of their brand is to love your skin and be comfortable in your own skin. And what better way to do that than to use their all natural, handmade products?! Their vision is to become one of the best natural and environmentally friendly skin care companies solving all skin related issues for people in Africa. Furthermore, they want to ensure that your skin is one factor that gives you the confidence to dominate the world.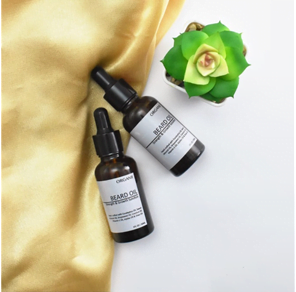 DIWERI
DIWERI was founded by the same woman who founded Olice, Ifiemi Kemenanabo. It is a natural skincare brand that she started this year during the COVID-19 lockdown because she wanted to make her own products and had nothing but time. Diweri means "to look after oneself" in Ijaw language and that is why they brand themselves as a wellness and lifestyle company. Their goal is to become a staple self-care brand for women and men.
Shop their products here!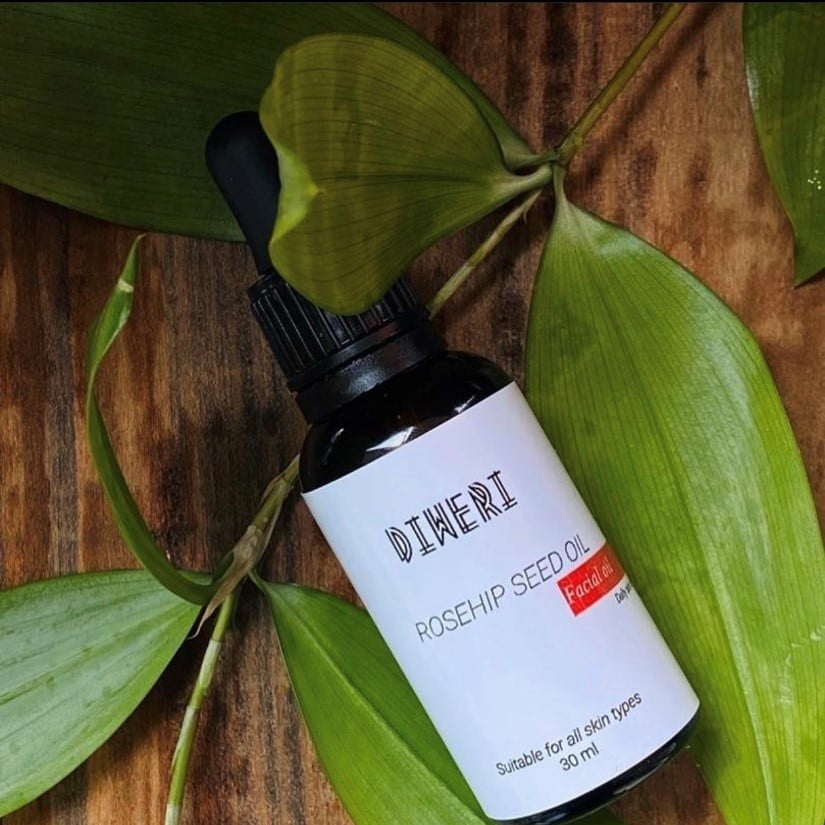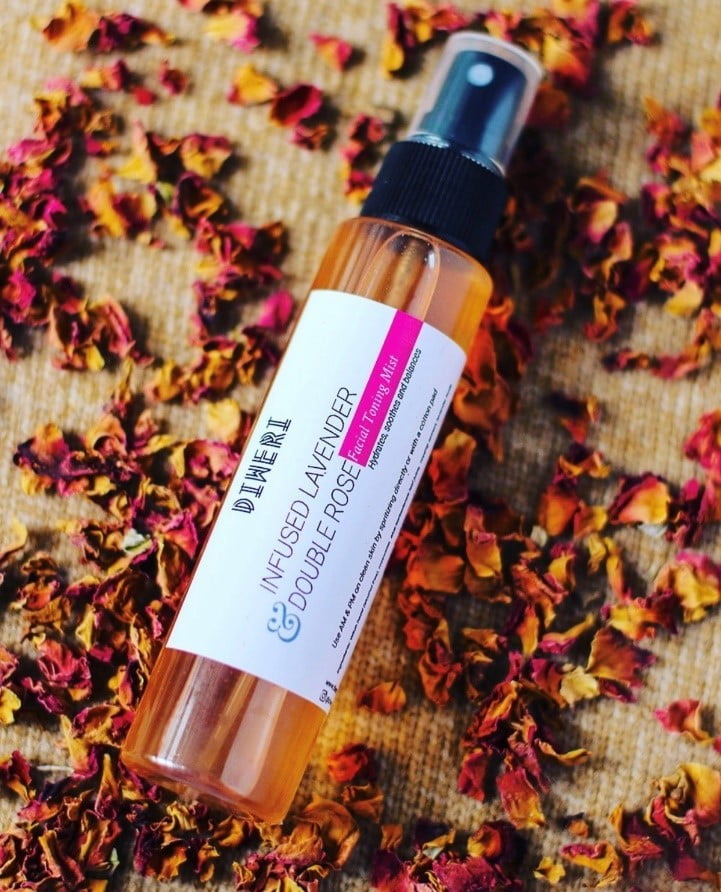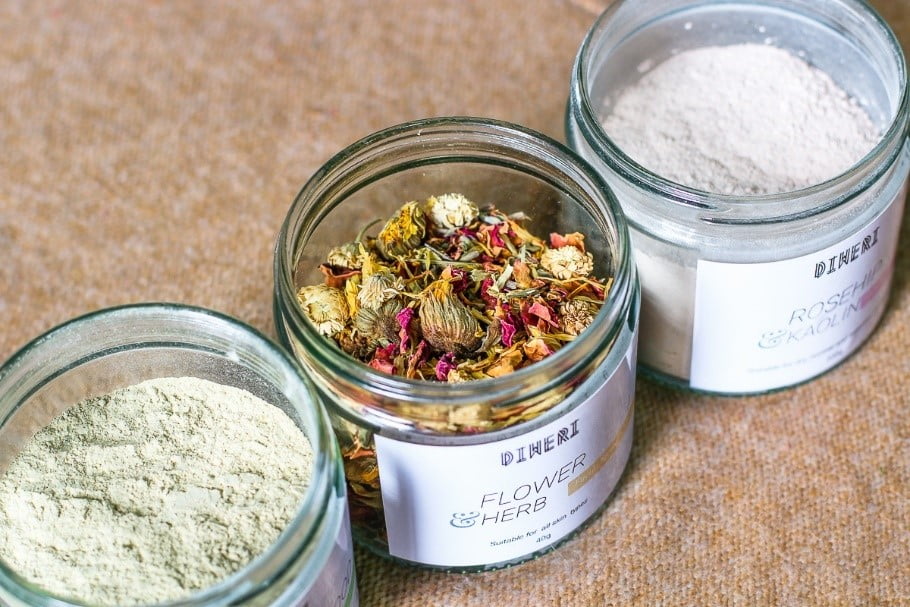 SPAZIO
Spazio is a contemporary womenswear brand founded by Nancy Udegbulem that creates structured and edgy pieces for all women, but especially extra-tall women. Their designs are classy, feminine, flattering, bold, and unforgettable. Over the past 4 years, they've become a popular Nigerian brand and continue to wow with their designs.
Head to their site to shop today!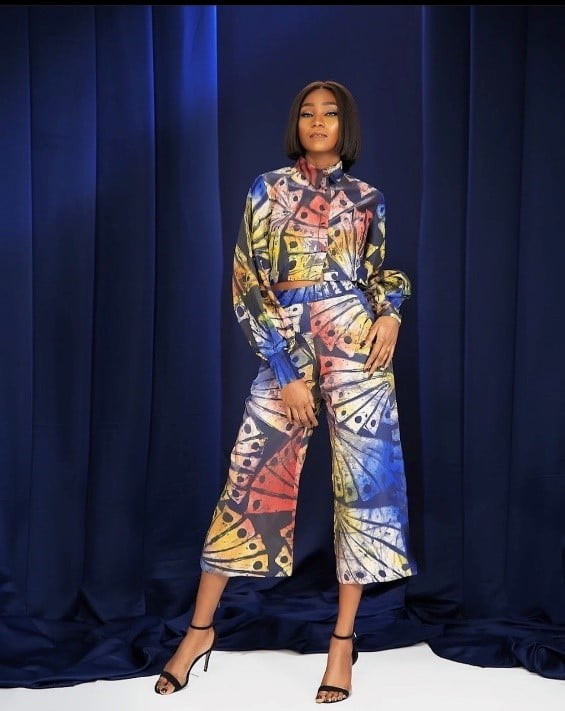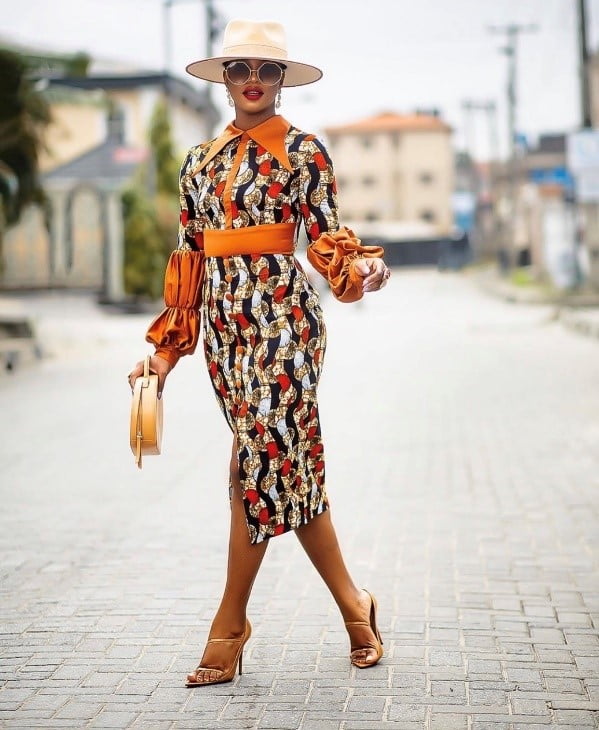 NATURA BELLEZZA SKINCARE (NBS)
Olumayowa Akeredolu started NBS in 2019 to fill the gap in the Nigerian (owned) skincare market for products that target specific skin issues such as hyperpigmentation. After she received her degree in Cosmetic Science & Fragrance, she started formulating the products that she now sells nationwide. Only the best natural ingredients are used and Olumayowa's knowledge of cosmetic science allows her to create effective and affordable products.
Check out their Instagram page here.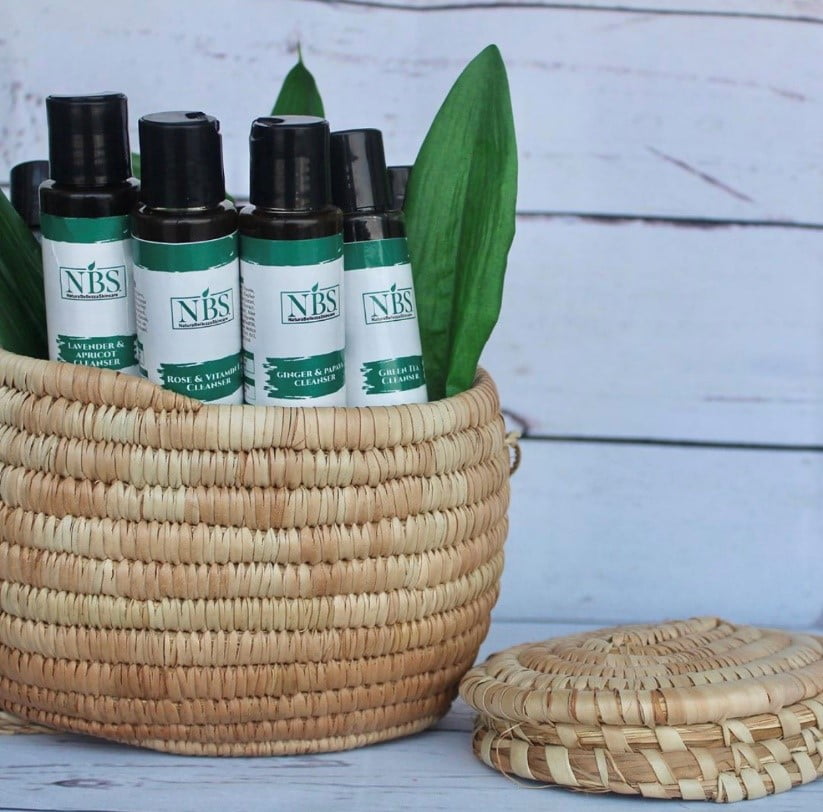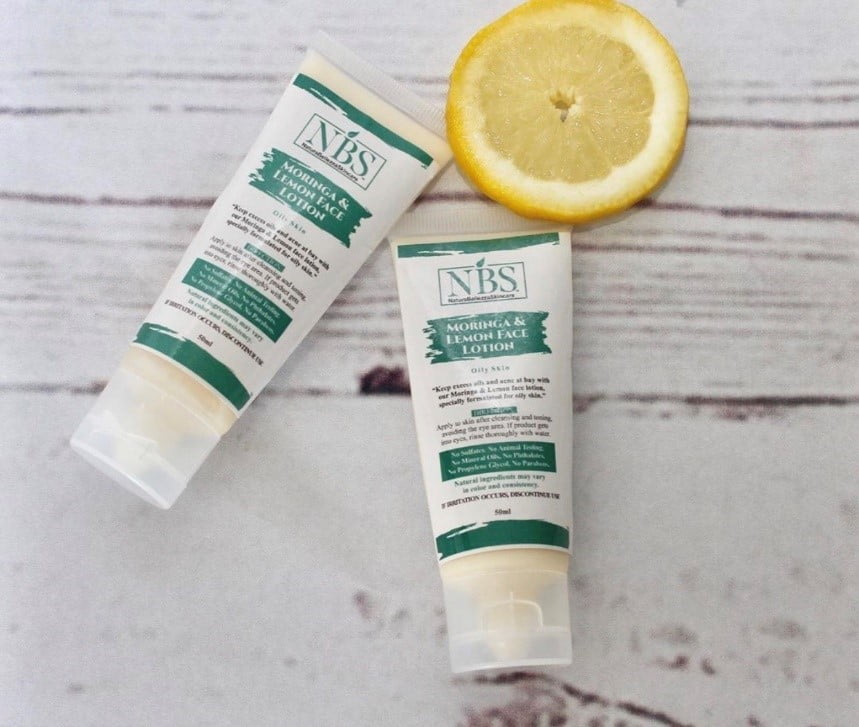 54 PIECES
The 54 Pieces Co. is a growing womenswear brand created by Nengi Spiff in 2018. When she moved back to Nigeria in 2016, she noticed that she had to keep waiting for summer for new trendy clothes. That is when she decided to start her business to cater to young Nigerians that are trendy and need nice, easy, and affordable clothes. What makes their brand different is the fact that they can interpret your vision — you can come with whatever style in whatever fabric and they'll recreate it. Nengi is an enthusiastic entrepreneur and her vision for 54 Pieces Co. is to become a trusted and reputable brand, creating unisex clothes ranging from high end to low end, leather goods and everything in between.
Be sure to follow them on Instagram!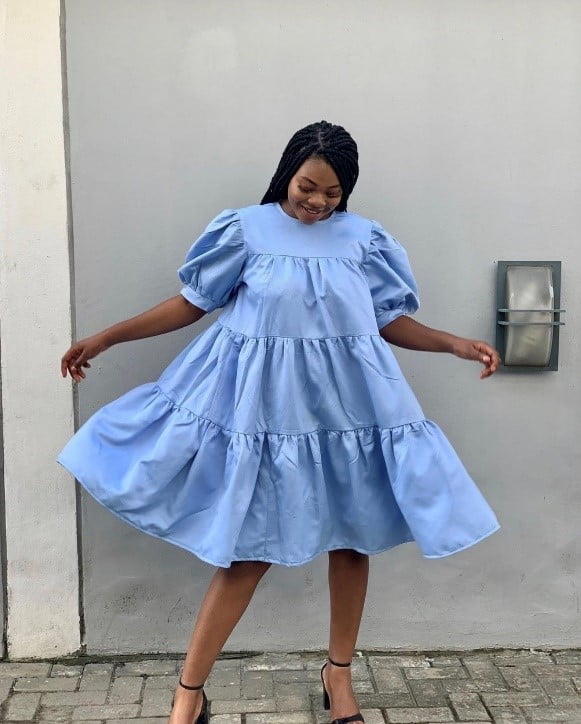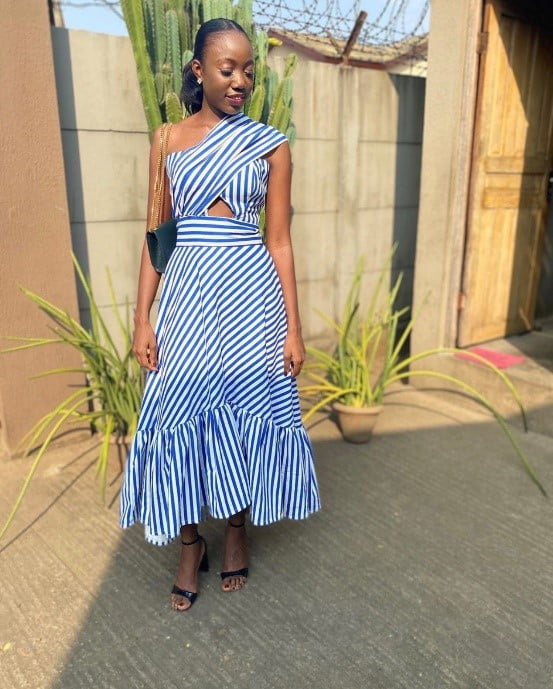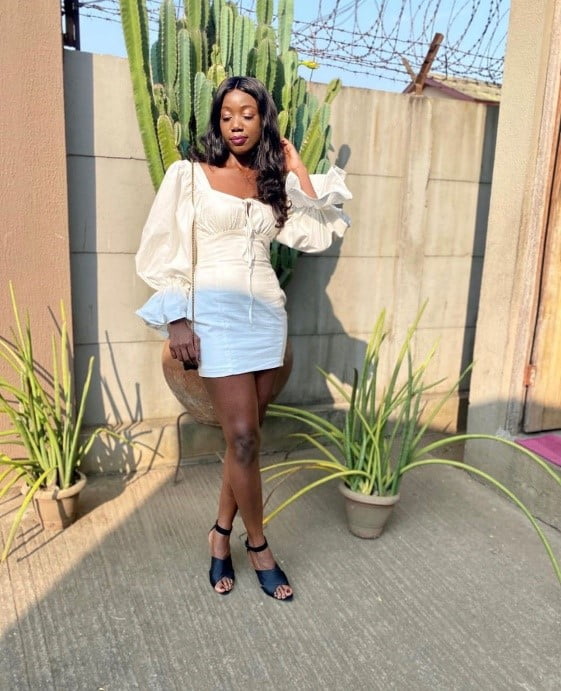 HENNA BY JUMAI
Henna by Jumai is a beauty, cosmetic, and personal care brand started by Jumai Alatise in 2016. Years ago, it was Eid, and a young girl went to Jumai's house to draw some henna designs on her and her mother. Jumai wasn't pleased with the designs and decided to try and see if she could do a better job. She practiced and practiced and started to receive compliments on how neat and professional the designs looked. She started to draw on friends who started to refer her to new customers and from there, the business took off!
Since 2016, Jumai has grown her business to include spa treatments such as sugar waxing and body scrubs. Her vision for the brand is to become a globally recognized African spa.
Follow Henna by Jumai on Instagram!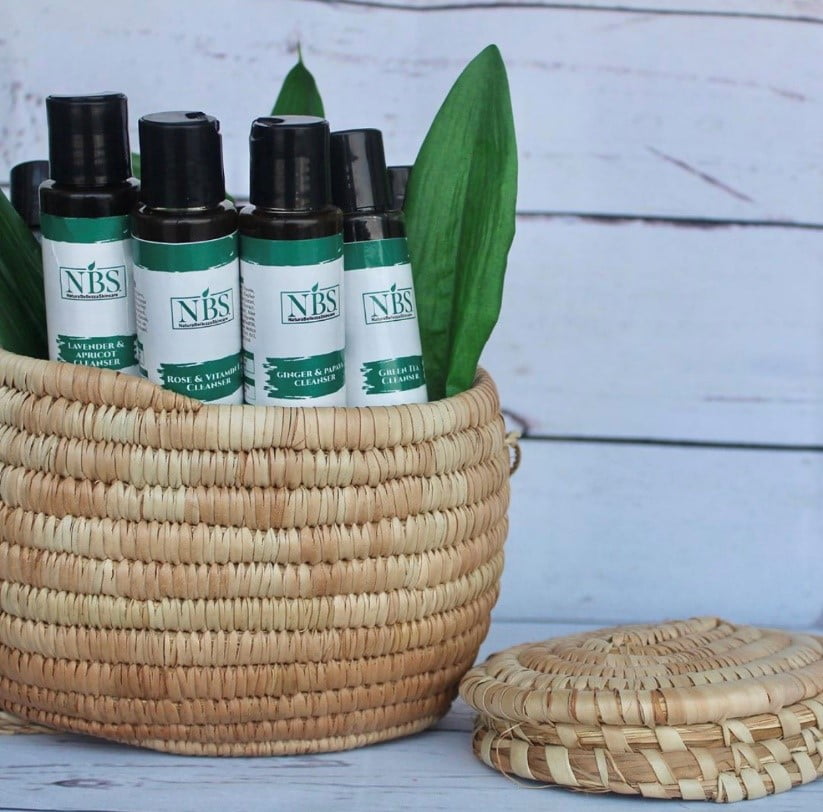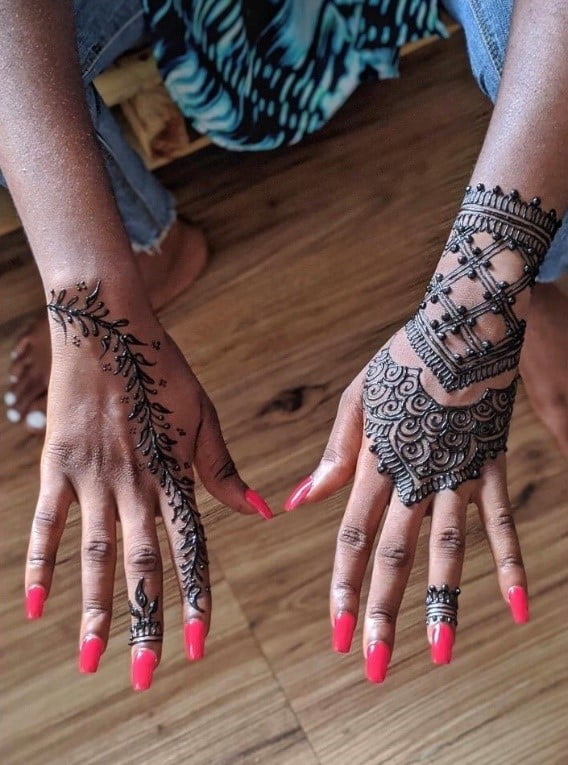 As you can see, there were some dope brands that participated in the popup shop and they all have different stories that make them unique. This was the first Lagos popup shop event, but it certainly won't be the last. Nyema understands that there is a huge creative and entrepreneurial market to tap into across Nigeria and wants Pop of Culture to be the leading community putting African brands on the map. In addition to popup shop events, they are working on more tailored networking events, business workshops, and niche lifestyle events.
We are excited to announce a new, long-term collaboration with Pop of Culture in which we will be one of their main media partners, covering and participating in their events and projects that happen in Nigeria and other African countries.
To check out pictures from the event, click here to go to the POC website. Be sure to follow them on Instagram and support the brands mentioned in this article.