It's 'quarantine szn' and just because you're stuck indoors doesn't mean you can't eat good. Here's an easy pancake recipe you can whip up at home :
Ingredients
1 ½ cups flour
½ cup sugar
½ teaspoon baking powder
¼ teaspoon baking soda
1 ¼ cups of milk
4 tablespoons vegetable oil
1 tablespoon vanilla flavour (or whatever flavour tickles your fancy)
1 egg
Steps
In a large bowl, sift together the flour, baking powder, baking soda and sugar
In another bowl, mix the milk, egg, flavour and oil together
Add the wet ingredients into the flour mixture and stir until just incorporated
Heat a lightly oiled frying pan over medium heat. Scoop 1/4 cup batter onto the pan. Cook for approx. 2 mins or until bubbly on top; flip until the other side is golden brown.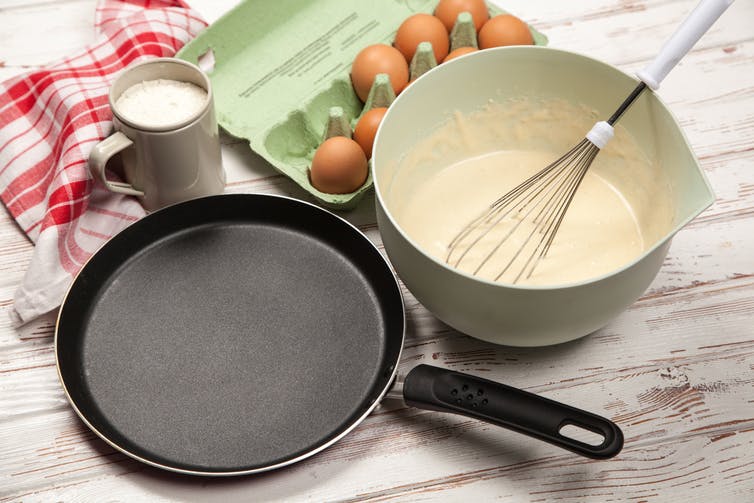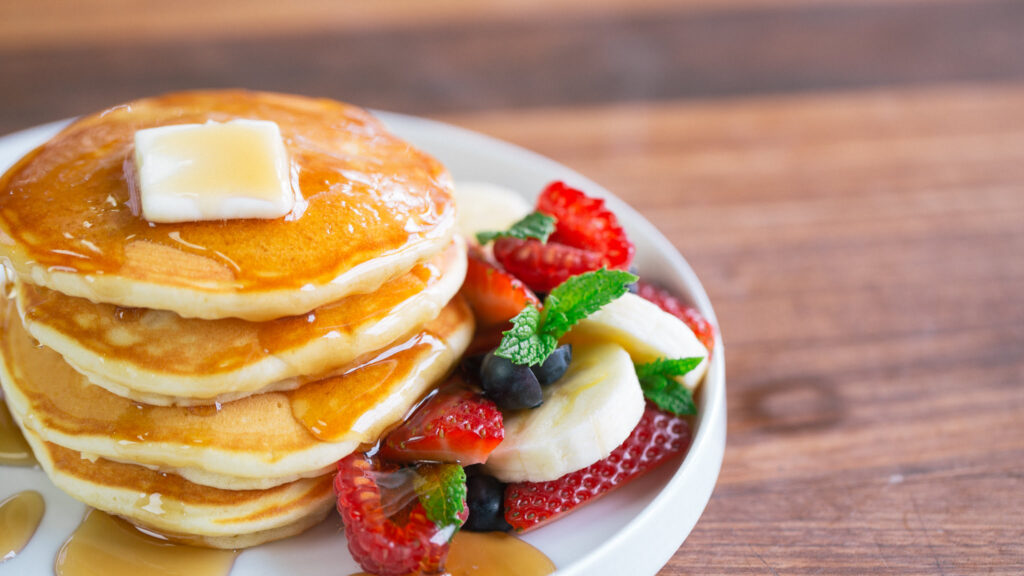 Enjoy!