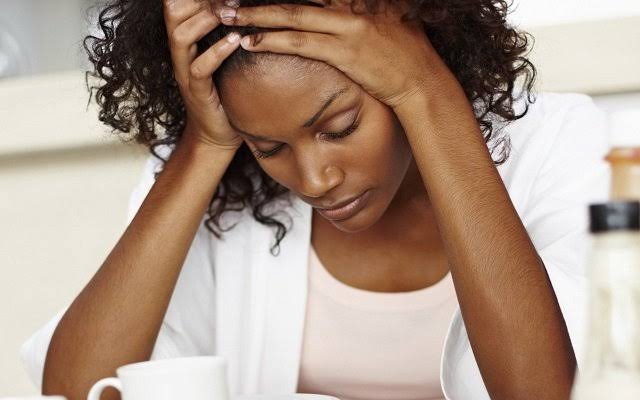 Cold sneaked in on you, it was the harmattan season and you lay curled up on your creaking bed. Sleep eludes you and you opened your eyes and stared blankly into space. Tears stung the corners of your eyes at the thought of Dave. How could you have fallen in love with a man you never had a chance with, how would you yank these feelings that has erupted your world off your heart. "Oh Dave" you blurted out in the coldness of your basement.
You replayed the scene in your memory, you had met him at the office and had been smitten by his charms. You couldn't concentrate when he handed you the appointment letter as the secretary in his office. You watched his lips move but couldn't hear a thing he said because you were already lost in a daydream. How could a man be just so handsome you thought. You looked at his well groomed fingers and the gold wedding band shone then her framed picture on the table stared you right back at the face.
She was beautiful and you knew you had a serious competition but how could you compete with another man's wife you thought.
"Any questions?" he inquired, that was when you recollected your thoughts and strutted "No Sir" just before you stood from the chair, you looked into his eyes and saw what he wanted you to see. He was attracted to you too. Who wouldn't be, you could give his wife a run for her money in the looks department. As you walked out of the office you knew his eyes rested on butt and you took the liberty of swinging it with stride in your steps showing what you've got. That day you went home with the hope of what you saw in his eyes.
You got up from your bed and made a hot steamy coffee as you sipped, you inhaled the vapor and let it burn your tongue maybe it would make you feel better. You wiped away tears gushing down your eyes with the back of your palm still reminiscing about the events of the past two years you worked for him. The reason you got out of bed every morning and dressed impressively was because of him. Your world revolved around getting his attention but he never spared you another look. You convinced yourself he was bottling up his emotions and shutting out his feelings for you but his indifference killed you slowly every day. Maybe it was another mistress somewhere you thought. A man as handsome and rich as Dave couldn't be loyal to his marital vows and seeing him every day had been a torture to you. You had used up all the tricks up your sleeves and it shrank you. You were totally in love with a man who never gave a second thought about your existence. As you sat sipping your coffee you cried and wrote your resignation letter