Brain health is a topic that has the power to get anyone's attention. It becomes even more compelling when the subject of discussion is narrowed down to specific brain health problems. It may seem like brain health talks are reserved for people who actually develop severe neurosensory issues. However, brain health issues are more common than we can imagine. This is because the health and longevity of the brain are directly affected by what we consume daily. Three major culprits are fruit juices, soda, and alcohol.
Fruit Juices and Brain Health

According to the British Heart Foundation, blending fruits induce natural sugars to "be liberated from within the cell walls of the fruit and become free sugars. These free sugars as opposed to natural sugars do brain health no good. It is healthier to eat whole fruits in their natural state in order to reap the benefits of their nutrients, fiber, and natural sugars. 
Soda and Diet Soda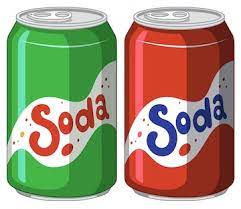 Different groups have carried out studies that revealed that consuming fizzy drinks has adverse effects on the brain. Frequent consumption of soda drinks leads to a smaller hippocampus (the part of the brain responsible for learning and memory) and an overall reduced brain volume. The fructose in these drinks is especially responsible for the breakdown. 
You might be thinking about ditching the regular soda drinks for their diet counterparts. Unfortunately, diet soda does not have much good to offer either. In fact, diet soda was found to be about three times deadlier. Data from many studies reveal that there is a strong correlation between regular consumption of diet soda and disorders such as Alzheimer's, Dementia, and Stroke. 
It is true that correlation does not mean causation, but the link is too strong to be overlooked until further research can be carried out.
Effects of Alcohol on the Brain 
The case for or against alcohol intake is a tough call. In a recent study that used the MRI of over 36,000 adults, the effects of alcohol consumption grew with each intake. According to the researcher Dr. Remi Daviet, "There is some evidence that the effect of drinking on the brain is exponential".  Some researchers argue that a moderate amount of alcohol could be beneficial for general health. Others argue that even one glass is as effective at wreaking havoc on the brain as twenty glasses are. Alcohol affects the communication pathway of the brain. That is at least one evident effect that could lead to a faster breakdown of these pathways. The bad effects of alcohol on brain health become faster and worse with age.
Keep reading for more on beauty and wellness.