Ugochukwu Monye, the Creative Director & Founder of Ugo Monye. Ugo is a top Designer in the Nigerian fashion Industry. With over 10 years of experience, He has been dishing out classy and elegant fashion designs. Designs noted for their bold, unique, and cutting-edge styles propelled by African culture. Yet executed with contemporary comfort. Over time, he ventured fully into men's design, capturing the minds of many fashion enthusiasts in the country.

Furthermore, In earlier times, Ugo Monye broke the internet with a piece from his then-latest collection called the 'Reale Collection. With the famous Kimono-style Agbada for the BBNaija Host, Ebuka Obi Uchendu. As a result, he has gone on to style a host of other top individuals in society.
He has also styled Jidenna, Joke Silva, Banky W, Freedom Jacob Ceasar, Uti Nwachukwu, and Alex Ekubo. With recognition, by Vanguard Allure Women and Fashion Awards as the Wedding Designer of the year 2017.
Notably, In an interview recently, he said "What I love most about being a Fashion Designer is that it also gives me the opportunity to express myself and every Designer's
the dream is to win people and make inspire them".

At the 2022 edition of Glitz Africa Fashion Week, Ghana's leading annual fashion event. There was a splendid showcase of creative and authentic African fashion, featuring lots of exciting activities.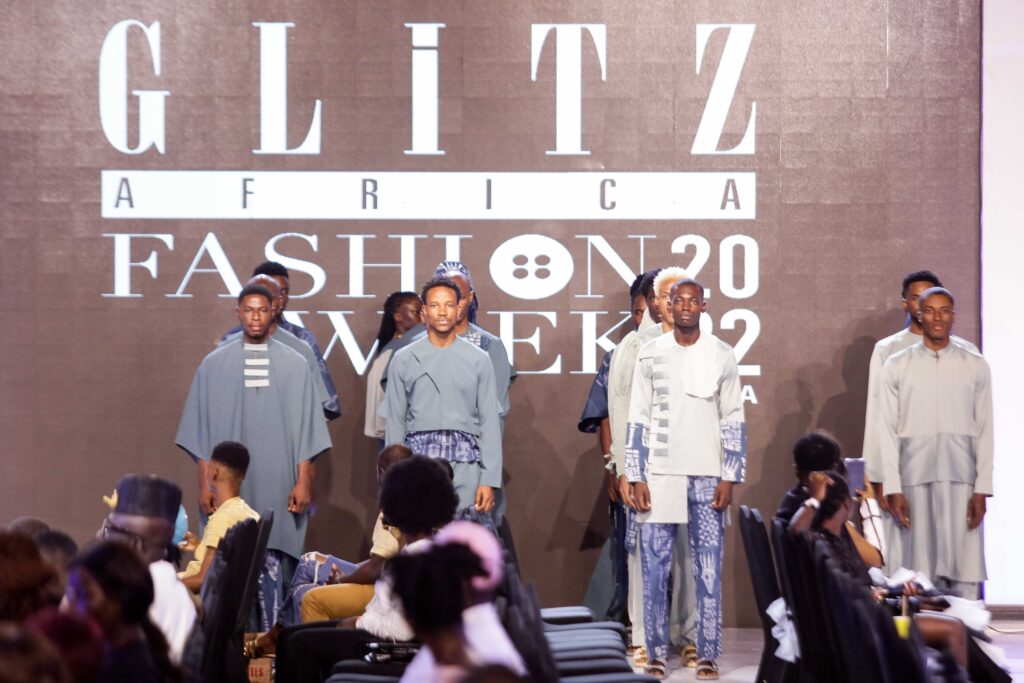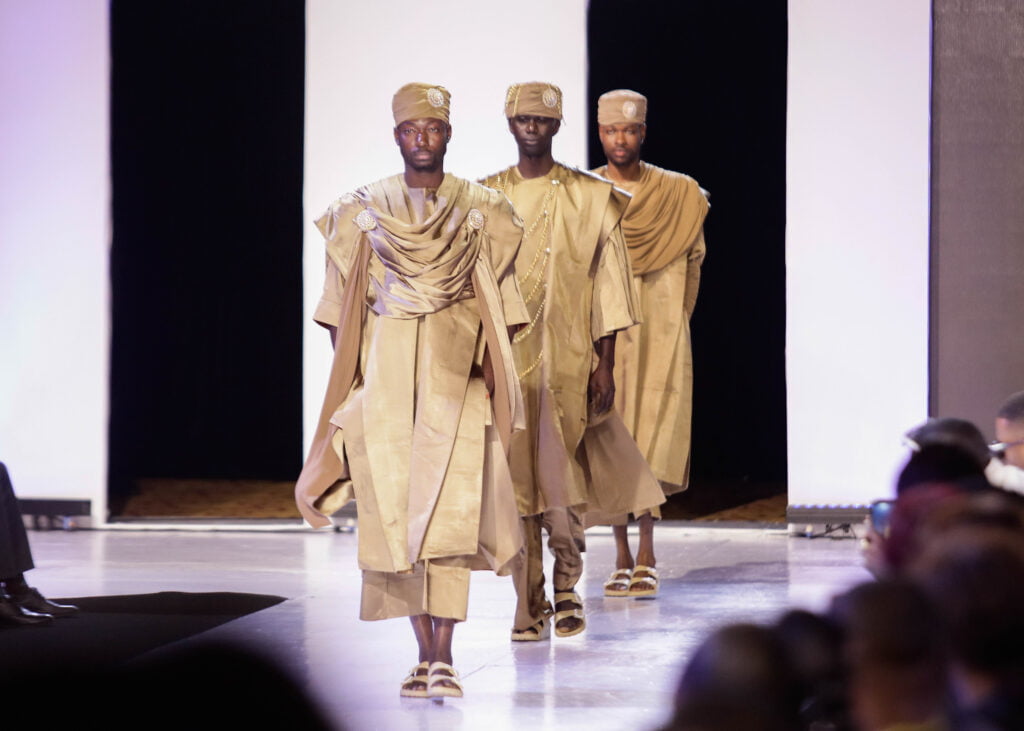 Without any doubt, Ugo Monye was one of the phenomenal Fashion Designers who showcased his creative pieces. Ranging in his latest collection 'Konipari' which translates to 'It is Limitless' in Yoruba. And features classy outfits telling stories in unique styles and patterns.
Furthermore, His showcase happened to be the closing headliner. It was on the 22nd of October 2022 and exuded a uniquely different and centered look. yet blending easily with traditionally tailored designs.

Likewise, at the Heineken Lagos Fashion Week 2022 runway show. Also, It is an initiative curated to reinforce the commitment to adopting a functional fashion system. That upholds, supports, and delivers environmental, societal, and economic solutions. Through our ethos of collaboration, co-creation, and community. This year's edition held on the 26th – 30th of October 2022.
The week-long event was an opportunity for many to come and see what local designers have to offer. Also, 58 designers participated in the show alongside the Fashion icon, Ugo Monye, showcasing his blend of African attires in their rawest form on the 29th of October 2022.
The fashion display was the ultimate showcase, occurring in the end as a wrap-up. You also know what they say as the best saved for the last. That was the case with Ugo Monye's collections, as his beautifully designed attires displayed lit up the atmosphere and brought a fresh touch to an interesting aesthetic of African high fashion.