We always do not plan to have a wedding again, so it is crucial we get it right the first try. Sometimes people get lucky and find the perfect dress without trying; other times, people slip on what they have, and they are okay with it. Nevertheless, if you need help intentionally picking the perfect wedding dress, read on.
1) Budget: It may not seem sensible, but your budget means a lot. You have to set a budget you can afford. Also, leave room for excesses when setting your budget. This act would help you cut down on the number of dresses you'd have to try on. With budgeting, you also want to cut your coat according to your cloth. You don't want to buy a dress and starve later or get insanely broke. However, if you are willing to take the being broke road, by all means, buy a dress with all your money. In the famous words of Elsa Majimbo, "Being broke is temporary, but Drip is forever…"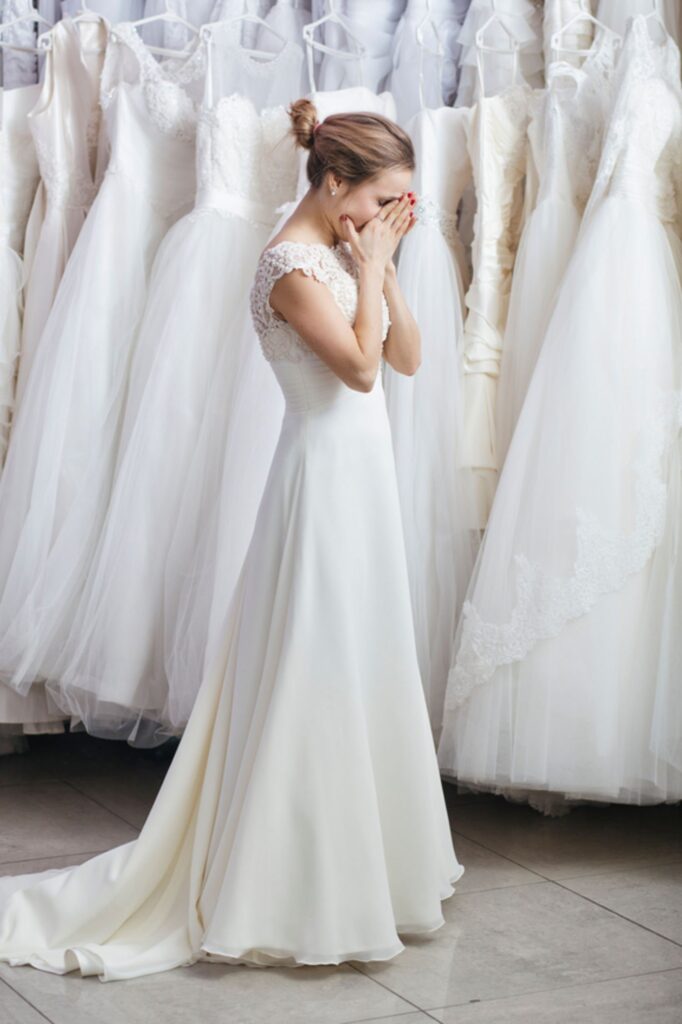 2) Location of your wedding: Everything, including the weather and the location, insanely matters. You don't want to feel entirely uncomfortable or fall sick. For example, if you are having a wedding in a muddy area, you know that a long dress or train wouldn't make sense. However, if that's what you want, fine. Never forget you are the bride and can have whatever you wish for, including being a bridezilla.
The weather on the day of your wedding also matters a lot. Let's say it's scorching, and you're doing an outdoor wedding; remember that the fabric and your dress should be comfortable for a hot environment. If it's an indoor wedding, you know you can wear whatever heat-generating fabric you please as you can try to control the cooling temperature of your wedding hall.
The location also matters. If you would be at a wedding in a church, you need to understand that certain churches have deep-rooted cultures and rules. Some churches are liberal and would allow you to wear whatever; others aren't. So please, find out about the culture and church rules, which you would most likely be told, so you don't find yourself embarrassed on that day.
3) Theme: If you have a theme for your wedding, it is vital that at least you, comply. A fairy tale dress would be fair if you have a Cinderella theme wedding or a fairytale wedding. Imagine the vibe and feel it would bring to your big day. 
4) Your Style: At the end of the day, you would be the one looking at the wedding pictures for the rest of your life. So don't let someone push you into trends or something you don't like. Always trust your guts and be firm on what you want. It doesn't mean you shouldn't listen to advice; please do. But also remember that you have the right to reject advice, never forget that.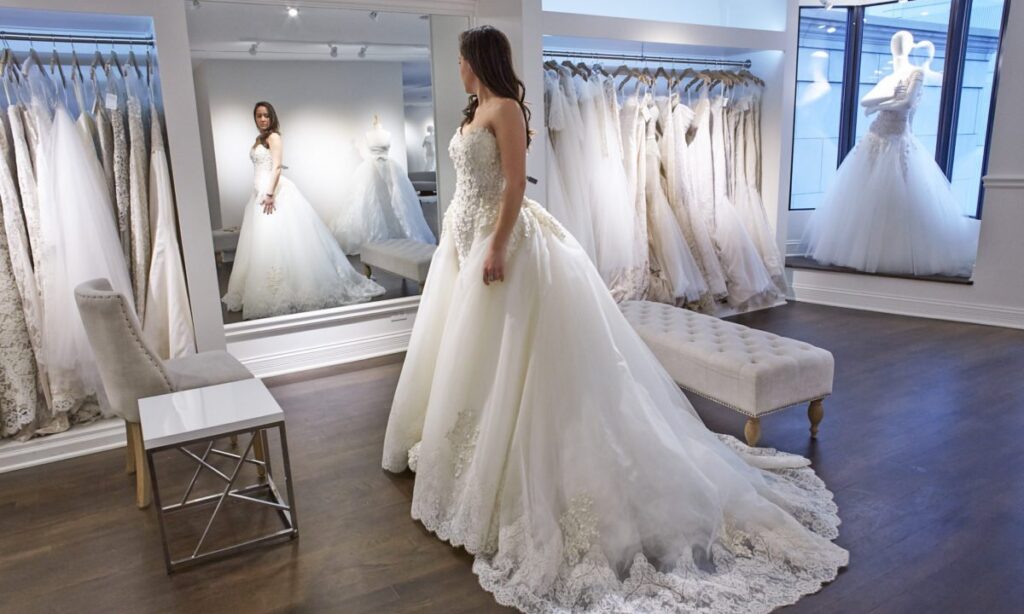 5) Be Organized: It is not the easiest thing, but it is the best advice. You know how you go to the store to get candy, and now you're there shopping incessantly because you can't make up your mind on what candy to pick. It happens when shopping for your wedding dress too. So it is good you have a picture of what you want as it would help. Also, do some research and pick friends or a wedding planner to help you organize and hold you accountable. If you are reading this, you are probably doing well with research already. So continue to do more research, so you know exactly what you want, or at least you have a full-on idea of what you want.
Related Post: How To Look Stylish On A Budget
Related Post: 2021 Met Gala Looks That Can Inspire Your Wedding Dress