As I previously wrote, being well sexually is beyond having protected sex. There's more to it than meet the eyes. Today, we examine the need for servicing the cervix, a piece on Cervical cancer awareness.
The cervix, according to Verywell Health, is the lower portion (or the "neck") of the uterus. It is approximately one inch long and one inch wide and opens into the vagina. The cervix functions as the entrance for sperm to enter the uterus. During menstruation, the cervix opens slightly to allow menstrual blood to flow out of the uterus.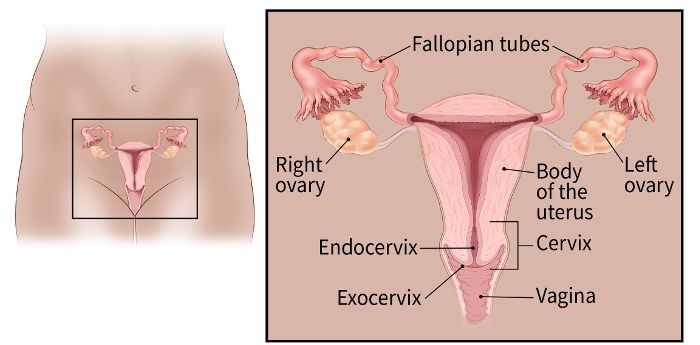 Services Of The Cervix — A Gatekeeper
The cervix does an excellent job, deciding what and when things go in and come out of the most vital piece of your reproductive system. Yet, despite benefiting from its work, day in and day out, chances are you don't know much about it.
The primary duty of a gatekeeper is to ensure that there are no trespassers. The cervix ensures that things like tampons, fingers, penises, sex toys, bathwater, and other germ-carrying items don't get past it. They can get to your cervix, but they aren't getting past it. Your cervix, in its 24-hours, 7-days role of keeping your uterus happy and healthy, won't let that happen.
In addition to the above, it also ensures that things like mucous, menstrual blood, and the occasional baby — that need to get out of your uterus — do so safely. The cervix acts as the door to the uterus which sperm can travel through to fertilize eggs. When you're pregnant, the cervix helps keep the baby in place until it's fully developed.
"The cervix has many functions," Dr. Root says. "Probably the most important is its role in childbirth. The cervix is needed to prevent preterm labor and cue the body to dilate at the right time and enable a child to be born vaginally."

Dr. Gregory Root
The shape and color of every individual's cervix vary slightly throughout the menstrual and life cycles. Many women have walked, so you can fly and the beautiful people at Beautiful Cervix Project have made it a point of duty to document several women's services at different stages in their lives. You can have a look here.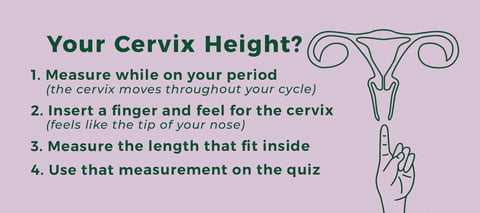 Servicing The Cervix — Cervical Cancer Awareness
The importance of the cervix in feminine wellness cannot be overstated. It is advised to do your best to keep it healthy and functioning properly. Cervices are slightly different from person to person. However, they all go through similar changes during the monthly cycle, pregnancy, during labor and delivery, and after giving birth.
The cervix is prone to a couple of risks. One of which is the cancer-causing risks of attracting the human papillomaviruses (HPV) through unprotected sexual intercourse. It's believed that more than 90 percent of cervical cancer cases are caused by HPV. Being infected with a cancer-causing strain of HPV doesn't mean you'll get cervical cancer. The vast majority of HPV infections are eliminated by the immune system, often within two years.
Intergis Health says; "Even though cervical cancer is extremely deadly if not detected until it has advanced, it's easy to prevent and treat with early detection. Once a woman is 21 years old, or when she becomes sexually active, it's important to see an OB-GYN, to begin screening with Pap smears. If abnormal cells are detected in the early stages, actions can be taken to remove them before they even turn into cancer".
Another step to prevent cervical cancer is to get a series of highly effective HPV vaccine shots developed for cervical, vaginal, penile, and anal cancer protection. The HPV vaccine is available for both men and women and is most effective if given to a person before he or she becomes sexually active. "It's so important," says Dr. Root.
"The CDC recommends all women should receive the vaccination. Around the age of 12 years old is the ideal time to receive it, but it is thought to be beneficial up to the age of 40."

Centers for Disease Control and Prevention
---
The views expressed in this article intend to inform and induce conversation. They are the views of the author and do not necessarily represent the views of Red Edit Magazine. They are for informational purposes only, even if and to the extent that this article features the advice of physicians and medical practitioners. This article is not, nor is it intended to be, a substitute for professional medical advice, diagnosis or treatment. It should never be relied upon for specific medical advice.
---